Consumer behavior changed dramatically in the last decade, and the rise of local search has been a game changer for businesses. 46% of Google searches are locally oriented, and near-me searches increased by 150% in the last two years.
At SEOReseller, we often get asked about the best way to approach local SEO for our clients. And while there's no one-size-fits-all answer, we thought it would be helpful to share some insights through our recent KEX+ webinar, "Going Vocal for Local."
In the webinar, the head of SEOReseller's off-page team Raymond Maribojoc and managing consultant Bernand San Juan III talked about local SEO and why it's the missing ingredient in your client's marketing strategy.
Local SEO in a Nutshell
Local search engine optimization, or local SEO, is the process of optimizing your online presence to make it easier for people in your target area to find you.
It's a key ingredient in any marketing strategy, yet so many businesses are missing out on the benefits because they don't know how to do it properly.
Local SEO is different from traditional SEO in a few key ways:
The primary focus is local search results rather than global ones.

It's about optimizing your online presence for searchers in your target area. For example, if you're a plumber in Los Angeles, your goal is to appear in the search results when someone types "plumber Los Angeles" into Google.

The goal is to get your business to appear in the "snack pack," the local search results section on Google's SERP.
Getting Into the "Snack Pack"
Google's 3-Pack or "snack pack" is a local search results section on the first page of Google's SERP. It includes the three businesses that Google deems most relevant and authoritative for any given search.
Local SEO is every business's ticket into the snack pack. This means optimizing your Google My Business listing, building citations, generating reviews, and creating local content.
The Recipe for Local SEO Success
There's no magic formula for local SEO success. However, every business needs a few key ingredients to create a winning strategy.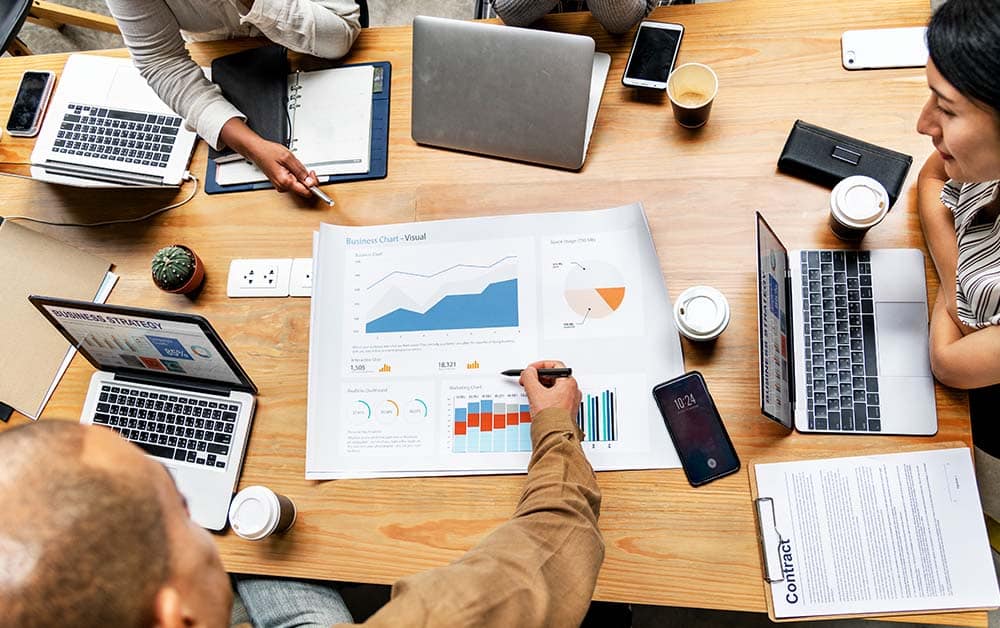 Website + Local Schema
Think of your website as the foundation of your local SEO strategy. It's where customers extract information about your products, services, and location. Ensure visitors can easily find your address, phone number, and other essential details on your website.
Add local schema, and your content becomes machine-readable, making it easier for Google to understand and index your website.
What is Local Schema? Local schema is the code that helps search engines understand the content on your site and match it to searcher intent. It tells Google that your business is located in a particular city or state and that you offer specific products and services.
If you have multiple branches, ensure each location has its unique local schema.
Optimize GBP Listings
Your Google My Business listing is one of the most critical assets in your local SEO arsenal. It's essentially a mini website for your business that appears in the local pack and local search results.
To optimize your GMB listing, start by ensuring that all of your business information is accurate and up to date. This includes:
Your NAP (name, address, and phone number)

Business Hours

Website URL

Primary Business Category

Business Description

Customer Reviews
Optimize Other Listings
Ensure that all business information is consistent across all local listings and directories, such as Yelp, Foursquare, and Yellow Pages. This includes your NAP information, business hours, website URL, and primary business category.
Inaccurate or incomplete listings can hurt your chances of ranking in the local pack and your click-through rate (CTR).
Generate Reviews & Testimonials
Customer reviews are an important ranking factor in local SEO. Google uses them to help determine the relevancy and authority of your business.
More importantly, 86% of customers say online reviews influence their purchasing decisions. This means reviews can have a direct impact on your bottom line.
Encourage customers to leave reviews on your GMB listing and other relevant platforms. You can send follow-up emails after purchases or service appointments, add links to your website and email signature, or include printouts in your store or office.
Respond to Reviews
Always be professional and courteous when responding to reviews, especially negative ones! Your responses allow you to turn a negative customer experience into a positive one and show other consumers that you're committed to outstanding customer service.
68-71% of consumers say that a business's ability to manage complaints and negative reviews is vital in turning detractors into loyal supporters.
Change Your Local SEO Game
Other digital marketing agencies focus on purchasing citation-building products in bulk or getting you to sign up for a subscription. These methods may work, but they lack the personalization your business needs to stand out.
SEOReseller offers something different. We ensure that every client we work with gets the customized attention they deserve through in-depth citation audits. We'll take the time to learn about your business, conduct competition research, and develop a local SEO strategy tailored to your needs.
If you're ready to take your marketing efforts to the next level, we're here to help. Visit our website or call us at 800-250-6106 to learn more about what we can do for you.
About KEX+
KEX+ (Knowledge Exchange) is a webinar series on all things digital marketing. In each KEX+ episode, we invite field experts to share their insights and expertise on a particular topic.
The Going Vocal for Local webinar is the latest installment in our KEX+ series. Check out the video here to catch up on what you missed!
The post KEX+ Webinar Recap: "Going Vocal for Local" appeared first on SEOReseller.