Ecommerce is rapidly growing every year, and even now plays a giant role in our everyday lives. However, as it evolves new and new trends develop. Want to know all about ecommerce business? Well, let's find out all there is to know about ecommerce and what new things await in 2023!
Ecommerce is the process of buying and selling goods and services, through an online network, mainly the Internet. These transactions happen as forms of business-to-business, business-to-consumer, consumer-to-consumer, or consumer-to-business.
Generally, the term ecommerce is referred to as the transactional process that makes up online shopping.
The power of ecommerce heavily relies on the internet. Through their own devices, customers access an online store to look through and place orders for products or services they like or need.
In the last two decades, the widespread adoption of ecommerce has substantially contributed to the growth of online shopping. There are main ecommerce giants, such as Amazon, AliExpress, eBay, and many others that allow people to comfortably shop from anywhere they want.
Moreover, in 2011 ecommerce accounted for 5% of total sales, according to the US Census Bureau. In 2022, it accounted for over 14.8%. What's more, in 2021 the reported total value of retail trade ecommerce sales in the United States amounted to $870 billion.
[blog_subscription_form_1]
[table_of_contents]
The advantages of an ecommerce business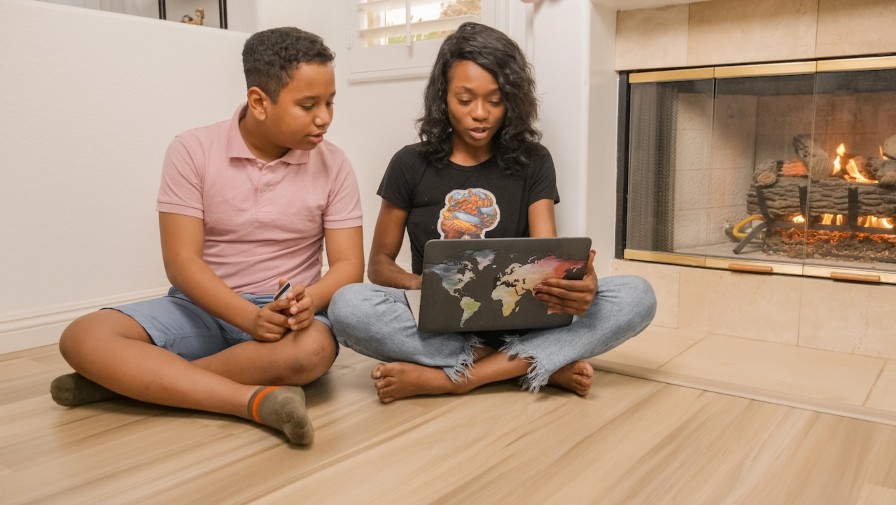 Regular online consumers get a plethora of advantages by opting into shopping through ecommerce. Here are the main advantages that allow customers to comfortably shop online.
Ecommerce stores are open 24 hours a day, seven days a week, allowing you to generate sales even while you sleep or when you're not actively managing your store.
However, it requires you to put in some significant effort for it to be desirable among shoppers, as well as profitable.
A wide selection of items
In the online space, you can easily find a wider variety of products. Doing so, you'll save tons of energy and even money if you'd go searching for something in regular brick-and-mortar stores.
In fact, many online stores offer exclusive items that people won't be able to find anywhere else, providing even more value to consumers.
When you manage an online store, you don't require immediately to rent a warehouse, a manufacturing facility, or even a storefront.
The cost to operate a digital storefront is often quite less expensive than a physical one. There is no need to pay for rent, insurance, maintenance, etc. Especially if you're opting in to run a dropshipping business since you can even further minimize the upfront costs.
In the future, as sales increase and businesses grow, brands can easily scale up their operations without making large investments.
An ecommerce store isn't limited to a geographical location, meaning it can sell products to anyone in the world.
Of course, as long as the store offers that kind of shipping option.
Easier to attract customers
While the customers browse the digital storefront, it's easier to entice their attention towards advertisements, targeted marketing campaigns, or specific pop-ups.
With the numerous benefits of social media advertising, email marketing, and search engine optimization, businesses have the ability to connect with customers who are in a ready-to-buy mindset.
Consumers can shop from anywhere they like, at any time of the day or night.
On top of that, faster shipping options allow customers to receive their online orders at a much faster rate than usual. They can get their packages delivered within a few days of the initial order.
With how far the technology has developed, you can deliver personalized online experiences for your potential customers.
Showcasing relevant products based on past purchase behavior, for example, can lead to higher average order value (AOV) and make the shopper feel like you truly understand their unique needs.
Access to innovative technologies
As the ecommerce industry continues to improve, your business will access various technologies and streamline business processes.
There will be many opportunities at your fingertips to improve workflows, upgrade your marketing strategies, and enhance the overall shopping experience.
A consistent example of the impact e-commerce has had on physical retail is the post-Thanksgiving Black Friday and Cyber Monday shopping days in the United States. According to the National Retail Foundation's 2021 Thanksgiving Weekend Consumer Survey, conducted by Prosper Insights and Analytics, 88 million shoppers made online purchases on Black Friday compared to 66.5 million in-person purchases. On Cyber Monday, there were 77 million online purchases and 20.3 million in-person purchases.
Ecommerce business trends in 2023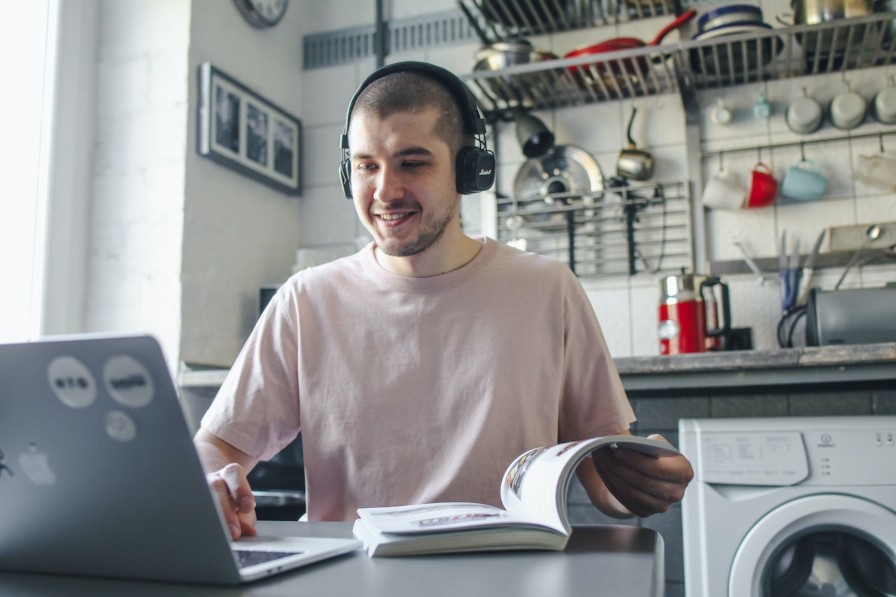 As we enter a new year, some trends will continue to impact the state of ecommerce while others will transform it to a whole new level. Let's find out all about ecommerce business trends in 2023.
Increased mobile and online reliance
In a study, mobile payments transaction volume reached $1.7 billion in 2021, a 27% annual increase.
As consumers are relying more heavily on the digital world, we expect these figures to continue increasing each year. Online shopping is now easier, friendlier, and more accessible than ever. As technologies and algorithms continue to evolve, we expect to see the continued growth of most businesses via ecommerce
Smart speakers have inhabited our everyday lives. Devices such as Google Home or Amazon Alexa are now heavily relied upon to complete various tasks.
These speakers can be used to create shopping lists, order items, and food, complete other home organization tasks, and conduct web searches.
With that in mind, online businesses have to keep that in mind and optimize their content and related keywords for voice searches.
A variety of payment options
PayPal, Google Pay, and Apple Pay are among the most popular and secure payment methods out there.
Customers have come to trust these more convenient, faster, secure checkout methods, and no longer have to put in their credit card information to every website. This provides flexibility and a great way to protect against canceled sales and increase conversion rates.
And those are just the most popular ones, there are plenty more to choose from. Thus, the more ways to pay, the more value to your business.
According to various studies, the younger generation of consumers prefers to primarily shop online.
Optimizing online sites to the priorities and interests of younger shoppers can help boost sales potential and conversion rates.
Nowadays, almost every popular social media platform includes product marketing features and shoppable ads. This includes platforms such as Facebook, Instagram, TikTok, and Twitter.
Around 68% of users report making purchases through a social media platform and almost all intend to make such a purchase within the next year.
What this means is that creating a social media presence and efficiently advertising them will help you reach tons of potential customers and increase your sales.
Video and visual commerce
With the growth of ecommerce, new methods of providing engaging product presentations grow.
It's not enough to have regular photos showcasing the product. Before committing to a purchase, online consumers want to know as much information about the product as possible.
So, providing videos, reviews and interactive content about a product can make it more marketable in the online world.
It's become very common for online stores to implement chatbots to guide customers in product searches, assist with frequently asked questions, direct customers to the correct page and mitigate potential frustrations.
Augmented and virtual reality
In the sense of evaluation and interaction, online shopping never fully allowed customers to grasp the products they were browsing online.
Nowadays, it's common for online shops to implement a previously impossible level of engagement with online consumers through Augmented and virtual reality (AR and VR).
So, now, creative and tech-savvy businesses can utilize this revolutionary technology to provide a unique shopping experience to their customers.
Data is collected about everything we do online and it can be utilized to help create a more personalized shopping experience for the customer.
With it, ecommerce businesses can tailor each individual customer to their own experience, which inevitably will lead to an increase in revenue and a better customer experience as a whole.
In 2022, the subscription market has continued to grow, reaching over $120 billion. It's a convenient, hassle-free option for frequently accessed content for consumers that can be a great investment.
When used correctly, subscriptions can keep customers coming back for more.
If you're starting an online business or transitioning your business online, choosing the best ecommerce platform to fit your needs will be critical to the success of your company.
Ecommerce expectations for the future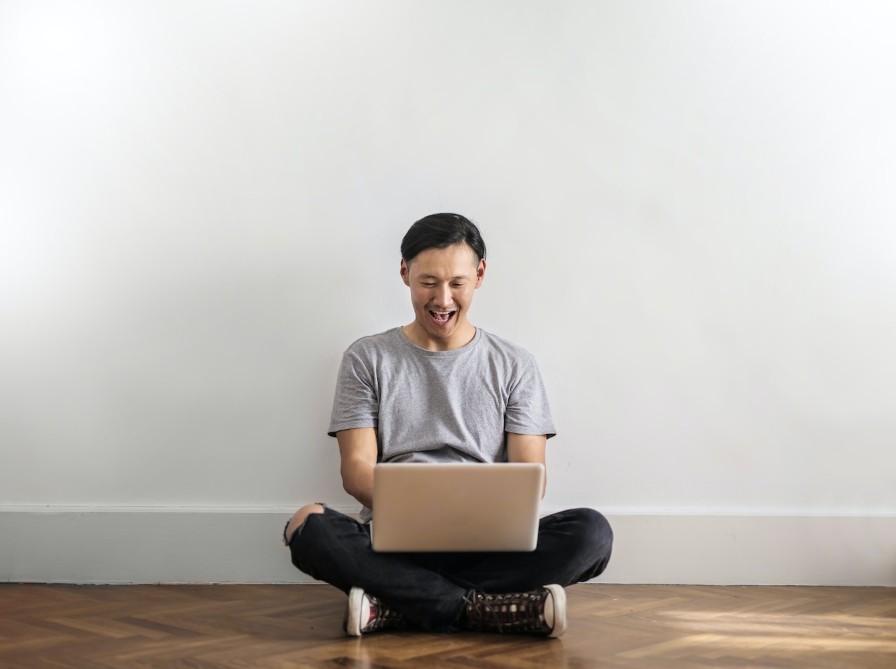 According to numerous studies, the revenue of the ecommerce industry is expected to showcase a yearly growth rate of over 14.5%. By 2025, the projected market volume for ecommerce is expected to surpass $1,365.00 billion.
Evidently, ecommerce is no passing trend and is going to only continue to develop and grow.
With the rise of omnichannel shopping experiences, digital buyers should expect to be able to research, browse, shop, and purchase seamlessly between different devices and on various commerce platforms.
Other trends to look out for in the future of ecommerce include:
Robust customer journeys and personalization.
Artificial intelligence-enabled shopping.
Social shopping.
Mobile commerce.
Digital currencies, such as mobile wallets and cryptocurrency.
Despite ecommerce being a fairly large concept by now, it is still new to the big picture of retail. The future is bright and holds endless possibilities for ecommerce, however, its success relies heavily on the buyers' preferences in the future.
How to start an ecommerce business in 2023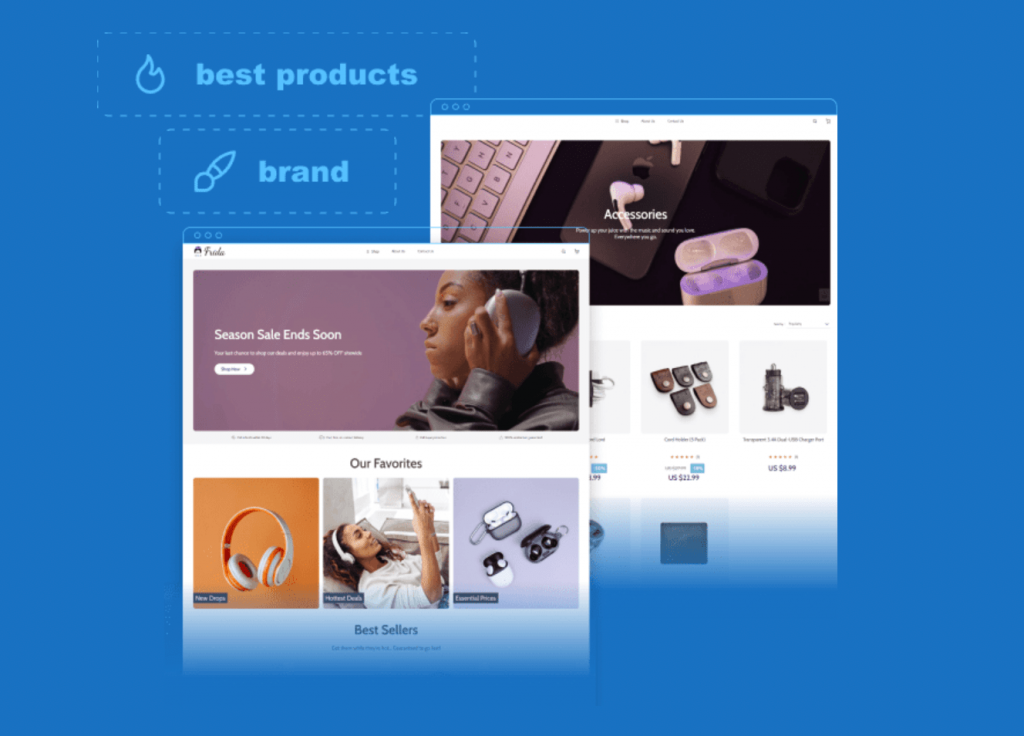 Starting an ecommerce business on your own is no easy task. However, by partnering with the right platforms, you won't have to worry about everything, as many of the business processes will already be taken care of.
Generally, it can take quite some time, and even some significant financial investments to create this kind of side hustle. However, with Sellvia's Premium Products, you have a unique opportunity to start with all the difficult parts delegated to our team of experts.
Whether you'll sell on your own or use Amazon, you'll find the Sellvia ecosystem as the right solution for you to get started.
You'll get everything to build a modern online store, from the tools and instruments, to support.
Our team of professionals is constantly monitoring the market to detect niches with potential. Everything just so you have the chance to sell unique products people search for, but nobody offers.
The bottom line? Starting an ecommerce business right now and even in 2023 is the right decision, since the industry is still growing and developing. With Sellvia, you can start a prosperous online business hassle-free and with no effort at all! Take over the hearts and minds of the customers and take your chance to start a business with zero competition and make a difference!
The post All About Ecommerce Business: How To Start A Profitable Online Store From Scratch In 2023 appeared first on Sellvia.