During a crisis, your email communication can make or break your business. Even more importantly, it can help, hurt, or confuse people.
You can't just ignore a crisis when it's affecting your audience. With the outbreak of the 2020 Novel Coronavirus, email communication about the virus skyrocketed.
In fact, 12% of emails sent on March 12, 2020 from AWeber's email marketing platform talked about Coronavirus and communication about the crisis doubled.
Here is an 8-step checklist to guide you through creating sensitive, thoughtful emails during the Coronavirus crisis.
8-step guide to write emails about the Coronavirus crisis
Step 1: Act quickly.
Your audience expects to hear from you. Don't wait to communicate important information.
Waiting too long can negatively affect your brand reputation and also confuse or stress your audience. They may assume you don't care or that you aren't taking the situation seriously.
Step 2: Be compassionate and considerate.
Take time to think about how the crisis is having a direct impact on your community, customers, and followers.
Pause insensitive marketing campaigns — like contests or humorous content — and unnecessary events — like in-person workshops or conferences.
Step 3: Describe the actions you're taking to deal with the situation.
Your customers, prospects, and community want to know what you're doing to support the health, safety, and well-being of the community.
Ask yourself the following questions and consider addressing these questions in your email marketing communication:
How are you cleaning your workplace or building differently?
How are you protecting your customers and your staff?
Have your hours of operation changed?
Will your customers' service be disrupted? Will product deliveries be delayed?
How can customers contact you with questions?
Where can customers get the latest information about how you're handling the crisis?
Step 4: Try to help.
Businesses that take action to help those affected by the crisis will connect with their audience on a deeper level. People want to do business with brands who genuinely care.
Consider taking the following steps to help your audience during the crisis:
Set up a relief fund for those affected by the crisis.
Create educational content that will help your audience navigate or understand the crisis.
Discount your product or service or give it away for free.
Use your product or service to help people suffering from the crisis.
Step 5: Don't joke about the situation. Take it seriously.
You could come across as insensitive and unaware of the impact the crisis has on the world and your direct customer base.
Use a serious tone in your emails — even if this isn't your typical brand voice.
Step 6: Don't take advantage of the situation.
If your product or service is in high demand due to the crisis, don't raise your prices. While this is a smart practice in normal times due to the law of supply and demand, it's insensitive and unethical during times of crisis.
Step 7: Monitor the crisis and adjust communications appropriately.
Communicate regularly with your audience throughout the crisis. Don't be afraid to change how you're addressing or handling the crisis and update your audience with new information.
Step 8: Show your audience you care.
Your audience may be stressed, upset, or in danger during this crisis. Make sure they know you care about they're well-being, health, family, and friends.
If you own a physical store or run an event, explain how you will keep them safe during the crisis.
4 examples of Coronavirus crisis communication emails
Need specific examples? Here are a few emails that sensitively and effectively communicated during the Coronavirus.
Example 1: Teachable
In this email, course creation platform Teachable explains how they're preparing for the Coronavirus and how customers will be impacted.
They also offer their platform for free to government and healthcare organizations helping fight the Coronavirus and to educational institutions affected by the Coronavirus.
Example 2: Basepaws
Basepaws, a company which provides at home DNA tests for cats, sent a sensitive and effective email addressing the Coronavirus.
Here are a few things that made this email effective:
They use a serious tone.
They explain that they care about those affected.
They provide educational resources to help people understand Coronavirus and protect their pets during the crisis.
They describe how they're dealing with the situation.
Example 3: Traffic and Conversion Summit
In this email, the Traffic and Conversion Summit conference communicates their decision to postpone their conference due to Coronavirus. They also share a social hashtag which their audience can follow to get the latest updates.
Example 4: Tröegs
In this email, Tröegs brewery explains how they have initiated safety precautions at their brewery to protect staff and employees.
Have questions? Our team can help.
Comment on this post or contact us at help@aweber.com if you need more guidance on how to communicate during the Coronavirus crisis.
The post 8-Step Guide to Email Marketing During a Crisis appeared first on Email Marketing Tips.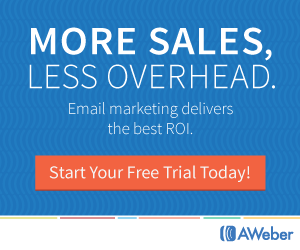 Article link