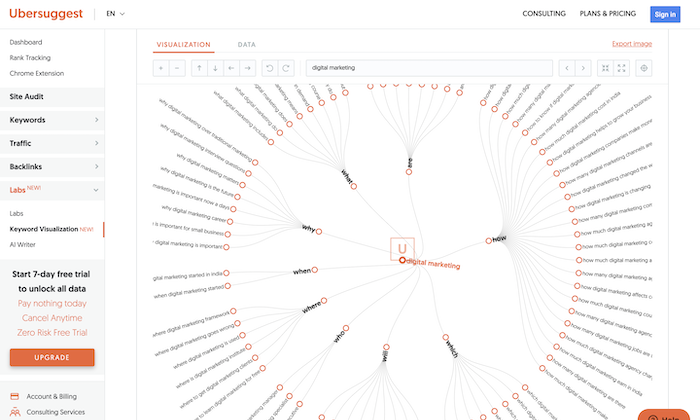 SEO is tough!
It can take months if not years to see decent results… especially if your website is new.
Why? Because everyone is going after all the major keywords that you can think of.
Just look at the term "auto insurance" in the United States.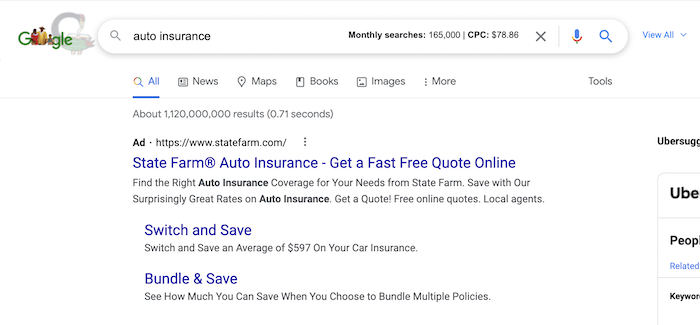 There are 1.1 billion results… but only 165,000 searches.
Do you think we really need another web page on auto insurance? Not really. :/
So how can you do well with SEO if you have a new or even a low authority website, but you don't have months or even years to wait?
You go after up-and-coming keywords.
SEO gold
There's gold to be had, each day.
Think of it this way, there are always new topics or phrases people search for based on what's happening in different industries or even in the world.
From war to diseases, to new companies, to new industries to even new trends… it all creates the demand for new keywords that are popular but very few websites are even targeting these keywords.
Here's how you find these new popular keywords before anyone else.
Google Suggest hack
Have you noticed in Google whenever you perform a search, Google automatically recommends other keywords?
Just look at this… when I type in "digital marketing" it recommends other keywords based on what people are interested in…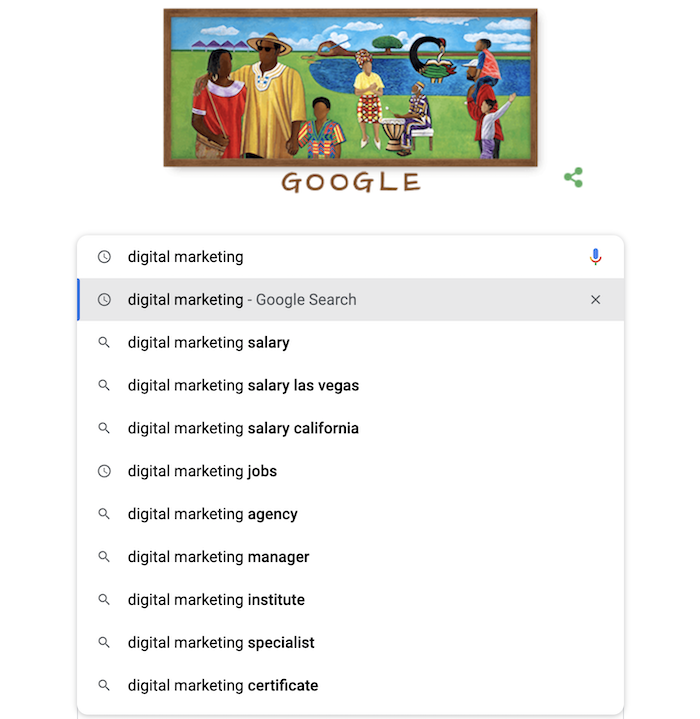 Keywords from Google Suggest constantly change based on trends and how people's searches change over time.
But what you see from Google Suggest isn't all of the trending and popular keywords. It only shows you a fraction of what people are interested in.
Here's how you can easily get the full list.
Ubersuggest
Go to Ubersuggest and type in any keyword that you may be interested in or is related to your industry.
For this example, I typed in "digital marketing".
Then in the sidebar, I want you to click on "Labs" and then "Keyword Visualization".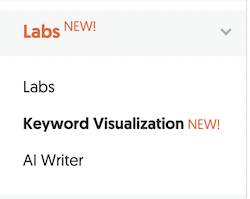 You may have to type in your keyword again…
And then you will have to have a visualization with all the up-and-coming keywords related to the one you just typed in.
What's cool is you can even click on a keyword and get more data such as cost per click data if you want to run paid ads, how competitive a keyword is from an SEO perspective, or even the search volume.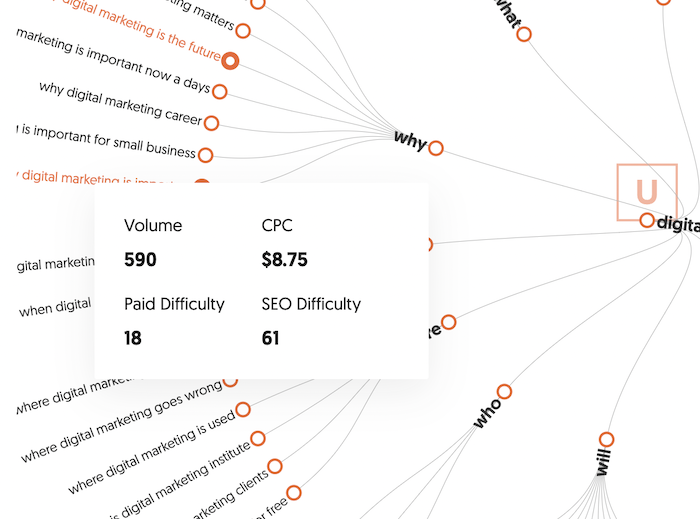 Not all keywords will have that data as some are up and coming and new.
What's also cool about this report is you can filter results by questions, prepositions, comparisons, related keywords, or just suggestions (from Google Suggest).

As you can see here there are over 441 suggestions from Google Suggest but when I typed in the keyword "digital marketing" into Google it showed me less than 20 suggestions.
In other words, you'll get a more detailed list from Ubersuggest as it will pull all the different variations from Google Suggest.
And if you rather see all the keywords in a table view, you can click on the data tab to get a report like this.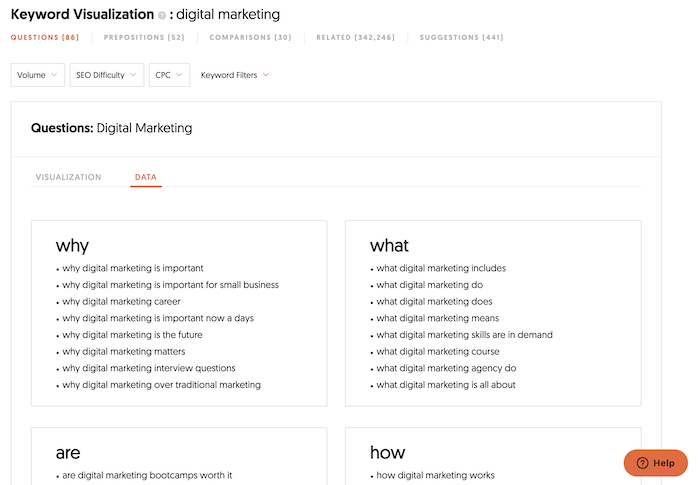 Note that both the visualizations and the data tables will change based on the tabs you selected (questions, prepositions, comparisons, related keywords, or just suggestions).
Conclusion
Just because SEO takes a while to see results for most people, it doesn't mean you can't see results faster.
You just need to think outside the box.
One way to do this is to use the Keyword Visualization report within Ubersuggest.
Head to Ubersuggest and try it out. It's a great way to find up-and-coming keywords that your competition isn't targeting.