How do you like to organize your home and garden? Are you the type of person who likes to improve your home with new elements? Modern households are packed with many unique items that bring in a warm comfortable feeling, making the home feel like no other. In fact, there are a lot of people out there who are always on the lookout for new items that will help improve their home. So, if you're wondering how to start your own business, then consider setting up an online business selling home and garden products. With Sellvia, you can get started in no time!
It takes a lot to live your dream life in the modern world. Starting your own endeavor can require you to spend a lot of your time studying and learning new things, which in the end can result in failure. Not to mention that there's a significant risk in losing a lot of your own money by investing in your business. It can all lead to unfortunate results.
But there is a way you can start your own business venture without having to waste a significant amount of your time and money on studying new skills with zero risks.
As you may know by now, Sellvia offers anyone the opportunity to start your own business even if you have no prior experience in ecommerce or having to invest large amounts of money. The end-result will allow you to enjoy living a dream life doing what you love everyday and receiving profits out of it. Even if you have a steady job, you can do it part-time, investing only a couple of hours a day. Once it starts to bring in more and more revenue, you can consider expanding your business and running it full time!
So, let's look at how you can start your own business selling home and garden products.
How to start your own business: home & garden market overview 
One of the most important things to consider when starting a business is to pick a niche that experiences stable demand over a period of time.
Of course, you have the option to focus on trending products, but there are certain risks you have to consider. You need to be very well informed about the market situation and know how to predict the dynamics in trending markets.
Luckily, the Sellvia catalog is packed with thousands of hot products which are always in demand and that are carefully evaluated by Sellvia specialists. There is no doubt that you will find a product category that will be suitable for your interests to build your dream business!
And the home and garden category is one of the most popular ones.
To give you the full picture, let's look at the statistics. The United States has one of the world's largest markets with a highly developed ecommerce space.
[slider_1]
According to Google Trends, the home and garden niche is fairly popular with online users. The items are popular the entire year round, and have been for the last five years.
The global ecommerce home and garden market is expected to grow by $101.65 billion during 2020-2024. Progressing at a compound annual growth rate (CAGR) of almost 9% during the forecast period.
In the United States, the home sector was valued at $841.9 billion in 2020 and it is forecast to reach $1,022 billion by 2025 at a CAGR of 4.0% in the period. In particular, the online sector sales grew by 17.7% in 2020 to reach $148.9 billion, this demonstrates a shift towards ecommerce.
So, as you can see, this market has immense potential, waiting for you to approach it. However, to start your own business selling home and garden products, you'll require an online store.
[blog_subscription_form_1]
How to start your own online business: setting up your online store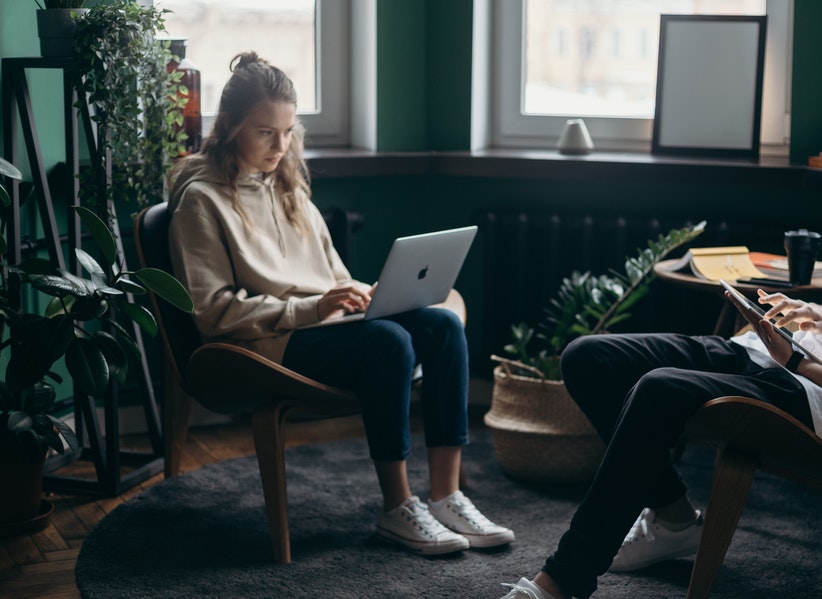 In order to showcase your product range, you'll need an online store.
Now, there are two ways you can go.
First, if you've never previously had an online store, then you can easily start with Sellvia Pro. You'll be able to receive a fully functional turnkey ecommerce store. Sellvia specialists will handle everything from beginning to the end. All you have to do is to tell us what preferences you have.
So, even if you have absolutely no experience in ecommerce, you'll get a beginner friendly online store that will bring your profits on auto-pilot!
Thus, you'll get an additional source of income that can bring you money for the years to come. Allowing you to build that dream life you've always dreamed of.
The second path is for entrepreneurs who already have an online store. This way, you can simply subscribe and enjoy all the benefits of Sellvia. What benefits are we talking about? Well, only the best features an online business needs to succeed.
[adv_banner_11]
Lightning fast-shipping
We process the orders within 24 hours and it will take 1-3 business days for your customers to receive their orders.
Only the best-selling products
Every item we offer is on top of the latest trends and has proven to take in huge sales. Each product comes with a top-quality product page and ready-to-go marketing campaigns.
Winning prices
Sellvia catalog offers products with low purchase prices, for you to benefit from maximum profit margins.
[adv_banner_2]
How to start your own business: dropshipping home and garden items 
Dealing with Sellvia, you essentially incorporate the dropshipping business model into your online business.
Some might say that the dropshipping model is irrelevant right now. We beg to differ.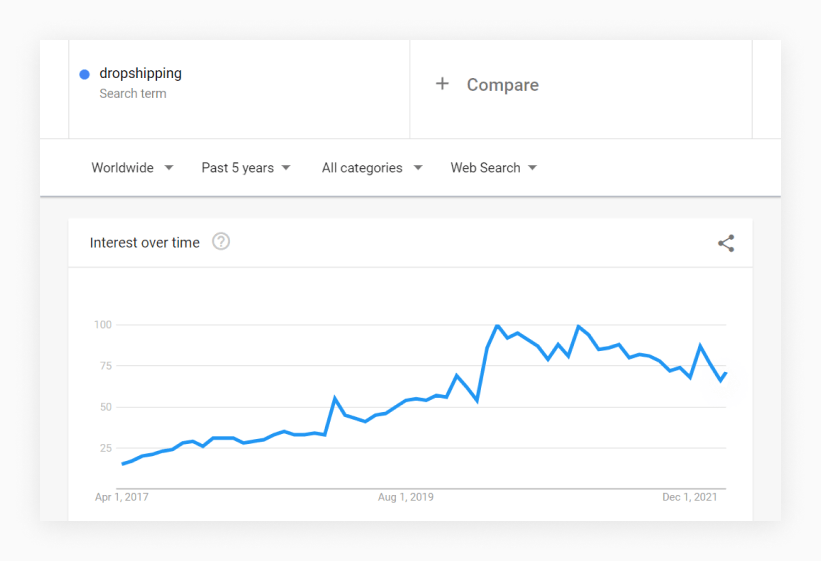 As you can see, the worldwide search results for dropshipping are as popular as ever, indicating that a lot of people are potentially interested in starting a business like this. However, many are not familiar with the benefits of the dropshipping model. Thus, here are the most notable benefits every ecommerce entrepreneur should be aware of.
With the dropshipping business model, you become your own boss. This means that you will choose when you want to work and when you want to rest. Moreover, you will be solely responsible for the development of your business. You will choose the best direction for you to expand it.
No experience? No problem 
You don't have to be an ecommerce specialist to start this kind of business. All you need to do is get accustomed to the basic working processes, build an online store, assemble an inventory and promote your business online!
Even here, by working with Sellvia, most of these processes are already taken care of for you. All you have to do now is manage and scale your business!
One of the many great benefits of dropshipping is that the start-up costs are minimal. Mainly, because you do not need to keep the products you sell in stock or order them in advance. Moreover, since you do not have to order them beforehand, you literally don't risk anything. Whereas, if, for example, you started a retail business, you'd have to pay for the product in advance, and maintain stock.
However, in the dropshipping business model, you only have to pay for the product when your customer places an order is through your website.
The dropshipping business model allows you to run your business by yourself. You don't need to hire any extra workers or staff to manage your ecommerce business, fulfill orders, provide customer service, and so on. While you manage your business, Sellvia will take care of everything else for you!
Endless growth opportunities
Since you'll be running an ecommerce business with the dropshipping business model, you really don't have any limitations in terms of your product range and the number of your online stores. The possibilities are endless.
Numerous ways for promotions 
You can promote your business and your products online. There are many many promotional channels for you to choose from. It can be Facebook, Twitter, Instagram, Pinterest, YouTube, email marketing, SEO, and much more.
The dropshipping business model provides many advantages for beginner entrepreneurs to finally start their own business. And Sellvia enhances that opportunity even more! Therefore, even if you already have a stable income source, you can easily build an extra one that can grow into something exceptional. Like they say, there is no such thing as too much money. So, start your path to financial success and freedom right away.
[adv_banner_6]
How to start your own business: selecting home & garden products to sell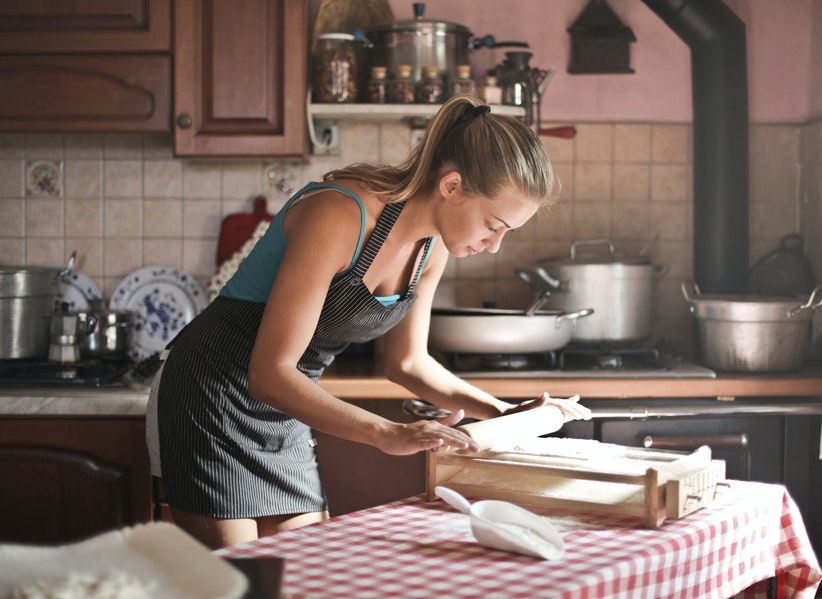 Every product niche has its own peculiarities you need to be aware of in order to succeed selling these products.
Firstly, it is important to note that the Home & Garden category on Sellvia includes a couple of subcategories. These categories are:
Garden supplies
Home decor
Household cleaning
Home improvement
Home storage
Kitchen dining 
On a side note, you can start a business with one of these categories that you like the best. Later on, once your online business starts taking off, you can import more products from different categories expanding your business to a new potential customer audience.
Garden supplies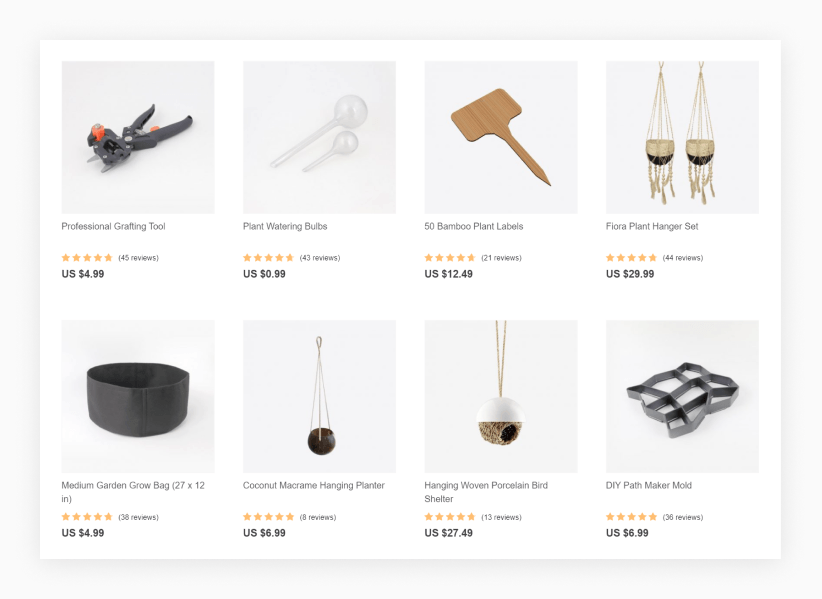 Want to decorate your garden? Need some tools to get your garden in check? You will find everything you need in this category.
Furthermore, the lawn & garden equipment market size surpassed $32.415 billion in 2020 and is projected to grow at around 7.1% CAGR from 2021 to 2027.
Home decor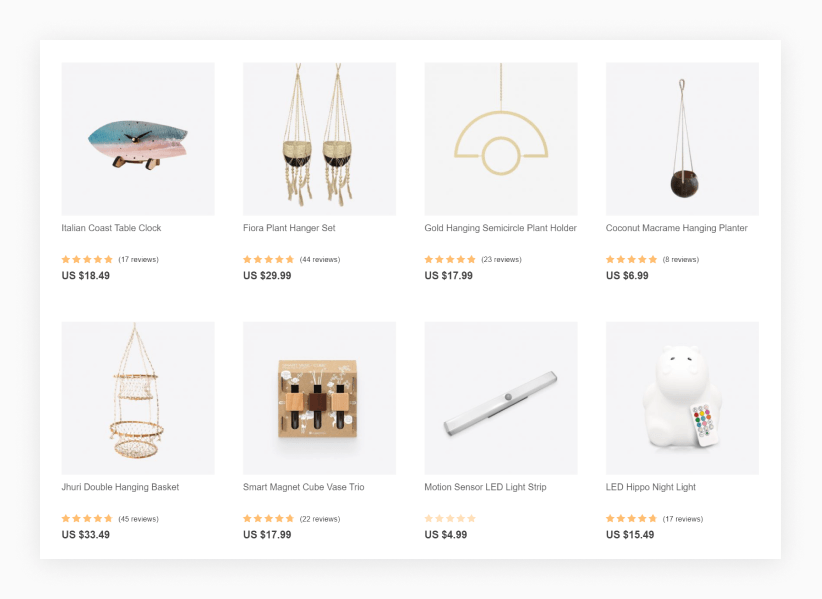 A fancy clock? A decorative hanger? Or maybe a stylish wall hook? Improve your home decorations with many one of a kind items.
The value of the home décor market in the United States was forecast to reach $202 billion in 2024, a 20 percent increase from 2019 value.
Household cleaning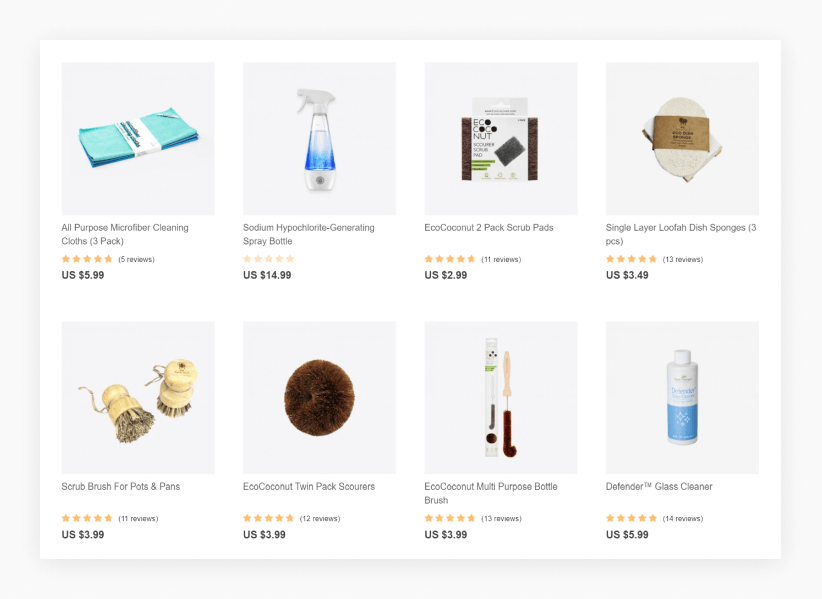 Like to keep your home nice and clean? This category includes anything you need to keep it that way!
Household cleaning products market size exceeded $165 billion in 2020 and is estimated to grow at over 3.5% CAGR from 2021 and 2027.
Home improvement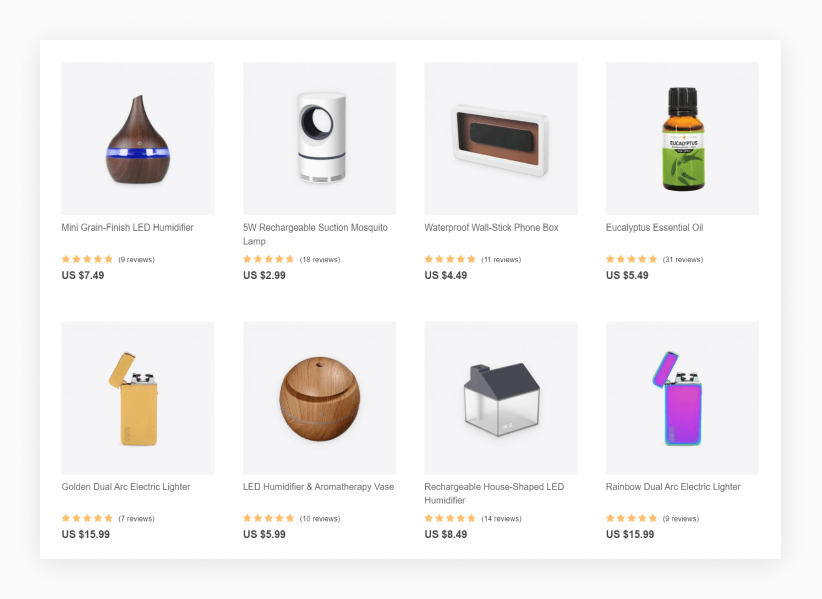 Does your home need some improvements? A diffuser? Some tools to help fix something up? You'll find these products in this category.
The home improvement market size reached $798.10 Billion in 2021. The home improvement market is likely to grow at a robust CAGR of 4.6%, and reach a size of $1093.40 Billion by the end of 2028.
Kitchen dining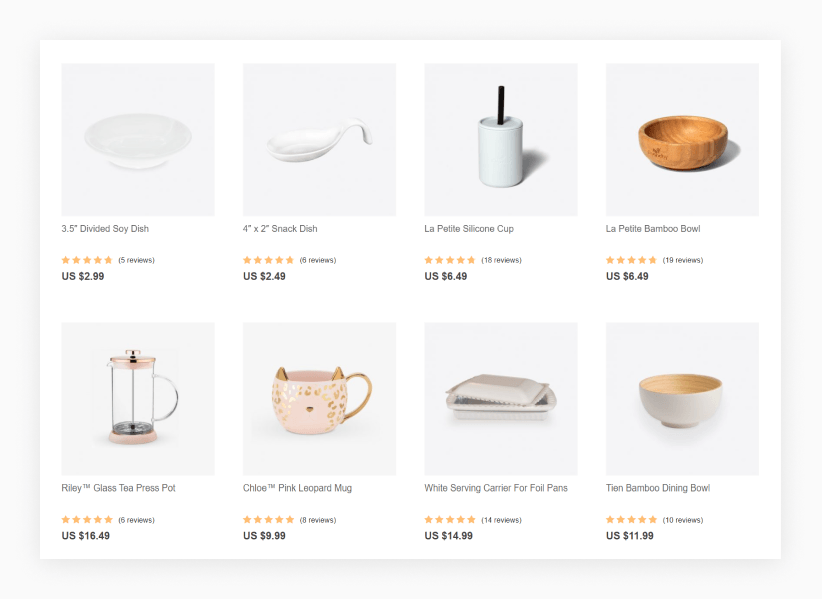 Do you like to spend your time behind the stove and cook up some tasty meals? In this category you'll find items that will make your food preparation even more exciting.
The North America kitchen products market size is expected to reach USD 17.03 billion by 2028, registering a CAGR of 4.8% from 2021 to 2028.
Home storage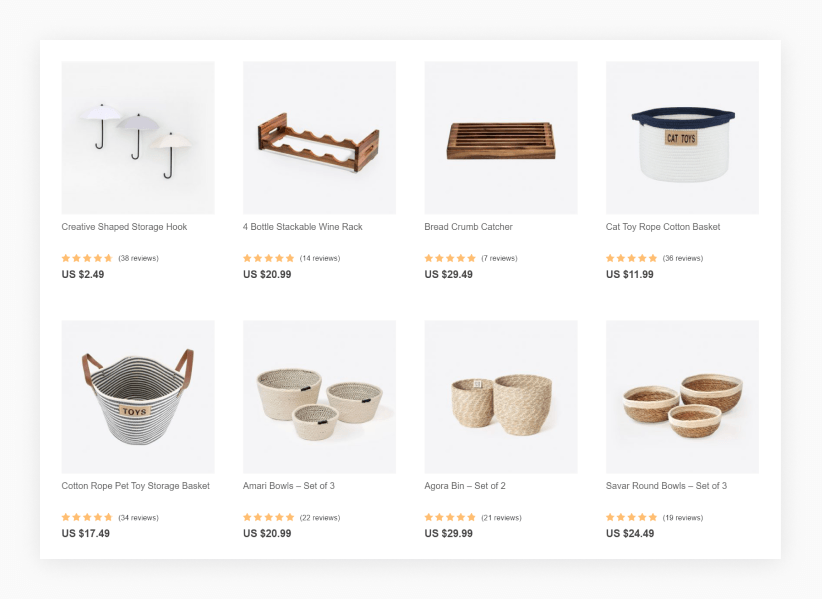 Need to organize your things or your pets'? In the home storage category you will definitely find a solution to your liking.
US demand for home organization products is projected to increase 3.8% per year to $12.7 billion in 2023.
[adv_banner_3]
How to start your own business selling home & garden products: final thoughts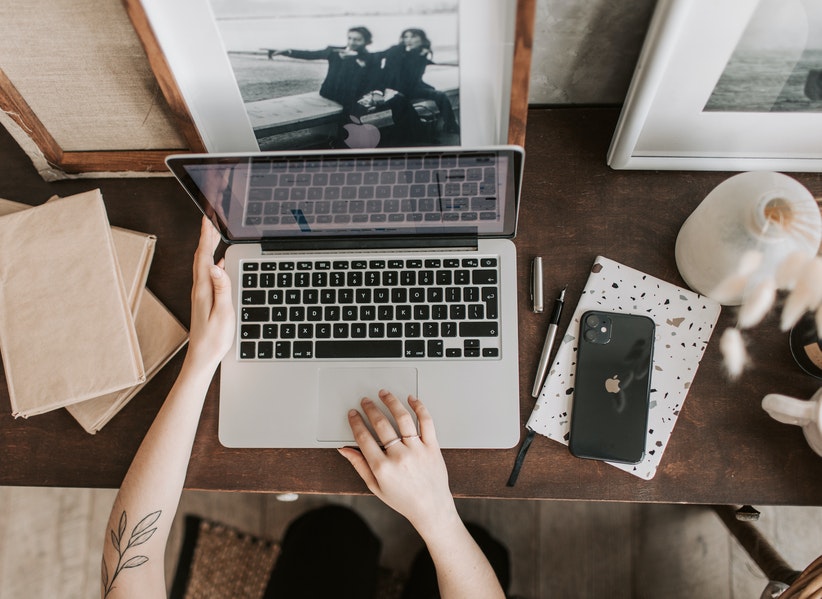 Home and garden dropshipping has high potential due to the nature of these products. On one hand, most of them are necessary. On the other hand, every consumer has their own idea on how to decorate their home. So, you can definitely expect your customers to purchase regular products as well as make some impulse purchases in your online store.
With Sellvia, you'll be able to create an online business of your dreams and enjoy the incoming profits for the years to come. Become financially independent and successful by doing what you love everyday!
The post How To Start Your Own Business Selling Home & Garden Products appeared first on Sellvia.