Wondering what is the best way to start an ecommerce business? Luckily, you're in the right place. A great niche idea to start an online endeavor can be health and beauty – a category with a huge number of highly demanded products!
Probably everyone out there dreams of accomplishing the goal of reaching financial independence and freedom. And many might wonder how to pave the way to fulfill this dream. After all, even if you have a regular full-time job, sometimes, it can not be enough to live the life you always wanted.
So, what's the solution? Even though in the time that we live in there are many opportunities to build an extra source of income, there is none like creating your own online business.
With the right instruments, you can launch your online business and start selling products in no time.
And here, we're going to tell you the best way to start an ecommerce business in the health and beauty niche and you'll start counting profits before you know it!
[blog_subscription_form_1]
Best way to start an ecommerce business: why sell health & beauty products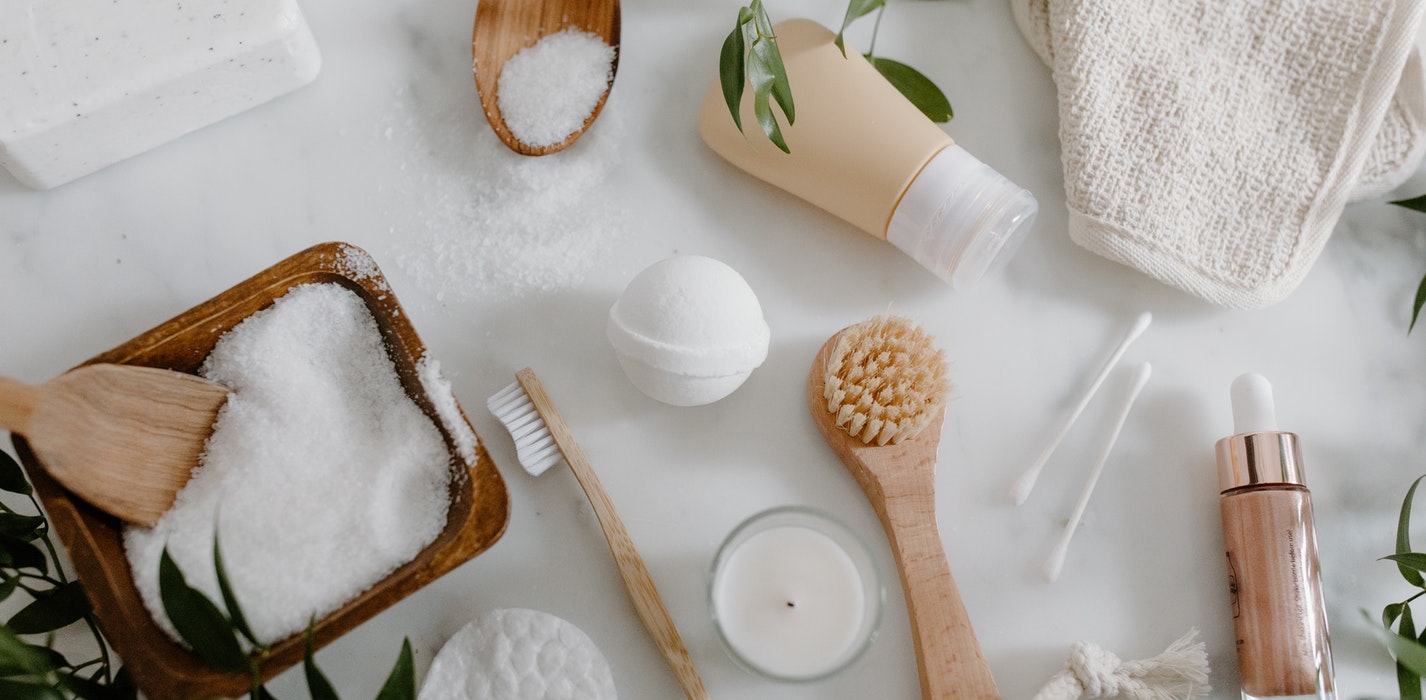 The global health and beauty industry is growing strong and is only going to continue to grow. You might wonder how big is the beauty and health industry? Well, to put it simply, in 2020 the market value was at $483 billion and in 2021 it grew to $511 billion. The annual compound growth rate amounted to 4.75% worldwide. By 2025, it is projected to exceed $716 billion and reach $784.6 billion by 2027.
Thanks to the rapid growth through digital channels and the attraction of customers willing to pay higher prices, the industry will continue to expand further and further.
In terms of what regions are the most popular, North America and Asia Pacific are dominating the market, accounting for over 60% of the total.
The US health and beauty industry market revenue amounts to $87,987 million in 2022. On top of that, the US market generates the most revenue and is expected to grow annually by 3.12% in 2022-2026. Also, experts believe that 32.8% of total revenue will be generated through online sales!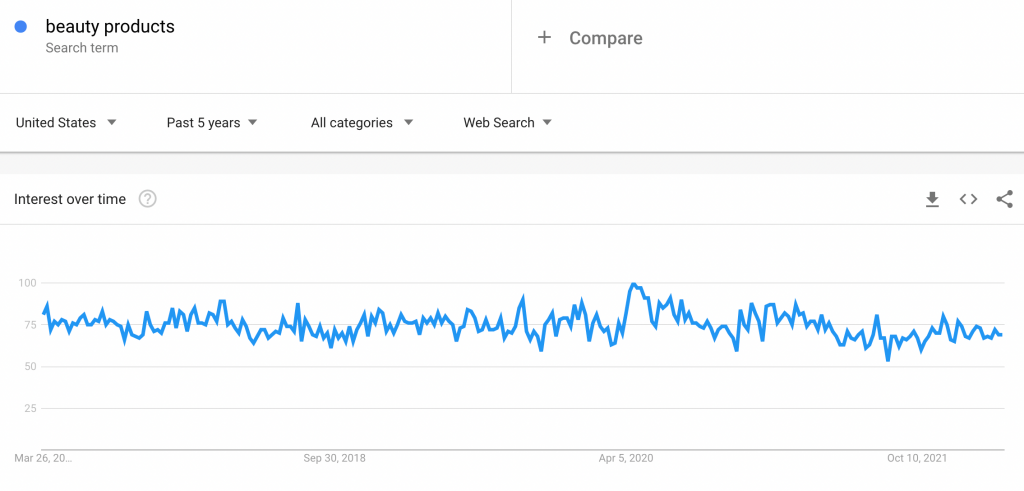 Need more confirmation that this niche has the potential to be successful? Let's look at the Google Trends graph. Here, we can clearly see that the interest in this category has been incredibly high during the last five years. And the good news is that it's not looking to slow down any time soon!
In other words, starting an online business in this niche, you're entering a market with a broad product range and lots of potential.
What makes this product category especially exciting to sell?
Timeless product category 
Consumers use health and beauty products every single day. And so do you! Just think about items like skincare products, health supplements, haircare, etc. Everyone uses these kinds of products on a daily basis.
People have come accustomed to taking better care of themselves, and this trend is only going to grow, making this category of products truly timeless.
Bulk and repeat purchases
When it comes to health and beauty products, people tend to purchase multiple products at the same time. And it can also be in different combinations of products, as well. Think about how men purchase several razor blades at once. Moreover, if they are satisfied with the product, most likely they will come back to the same store for repeat purchases in the future.
Immense potential 
With a shift in customer interest towards buying products online, the potential of this niche is truly amazing. And with the amount of ways you can find a large audience of potential online customers, starting an ecommerce business is the right path to financial success.
Best ways to start an ecommerce business: tips on the health & beauty niche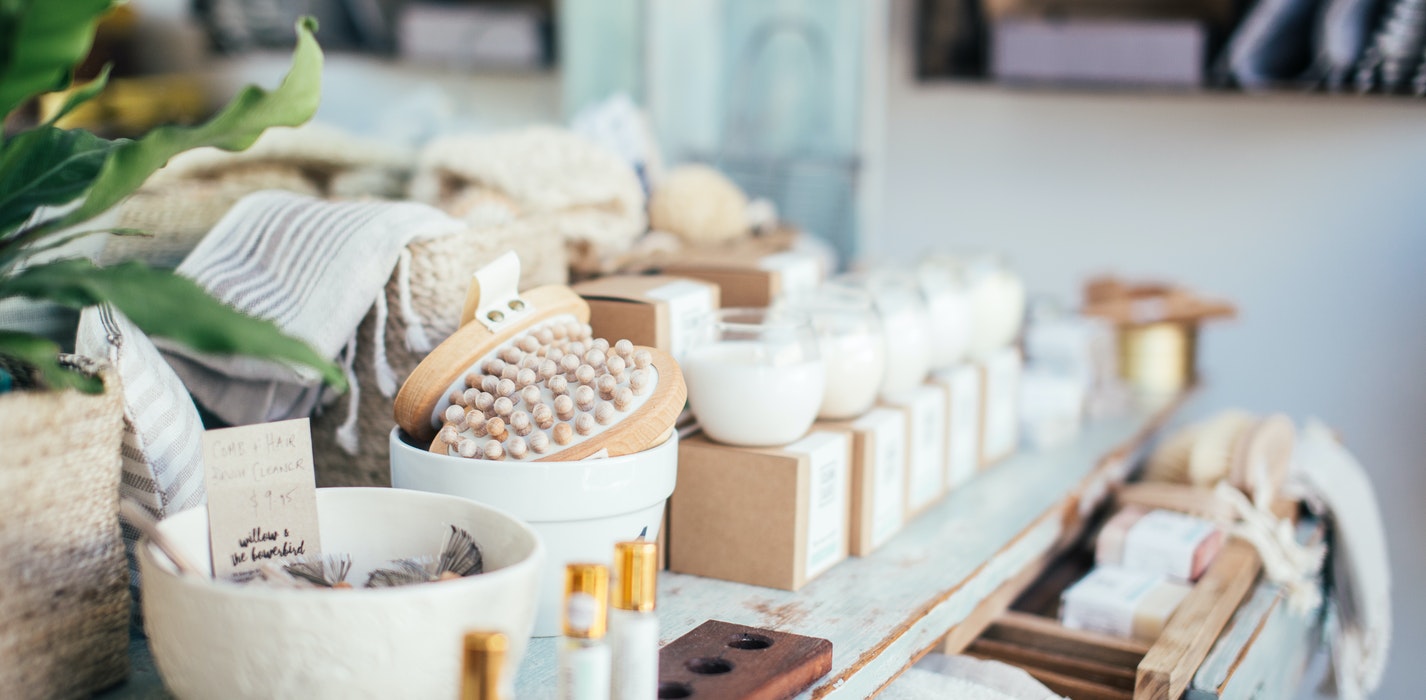 If you're an aspiring ecommerce entrepreneur and are just looking for the best way to start your health and beauty business, we've prepared some tips for you.
Focus on a specific niche 
At the start of your ecommerce business journey, we advise you to focus on one specific niche category of products. Moreover, specializing in a single product category will allow you to focus your business on a specific market segment.
This will help you differentiate your business from many other health and beauty stores out there.
Instead of being a follower, be the leader! If you want to set yourself apart and be different compared to everyone else, you need to be bold and start making positive changes that could lead to a better product or service. Create a new concept and go out there and win over the market! For instance, there aren't a lot of online stores focusing on men's products. You can be the one who will create a second to none online store for this specific niche!
Consider customer feedback 
Customer feedback is important for your business. And if you take customer feedback seriously, you can integrate it into your product(s) or business procedures. It is not about just pleasing your customers, but also allowing customers to take part by integrating their ideas into your business.
In the end, this will allow you to create the best product or service that people really need, instead of having a product that only you will like.
Offer coupons and discounts
Try to entice customers to return by offering fully customizable coupons and discount codes. Set limits and expiration dates, make discounts only applicable to certain products, and track sales.
Grow your business across channels
The demand for online beauty products is steadily rising.
With Sellvia, you will have everything you need to take advantage of this opportunity. Reach customers through various online channels, including social media, organic search, emails, etc.
[adv_banner_2]
Best way to start an ecommerce business: creating a health & beauty online store with Sellvia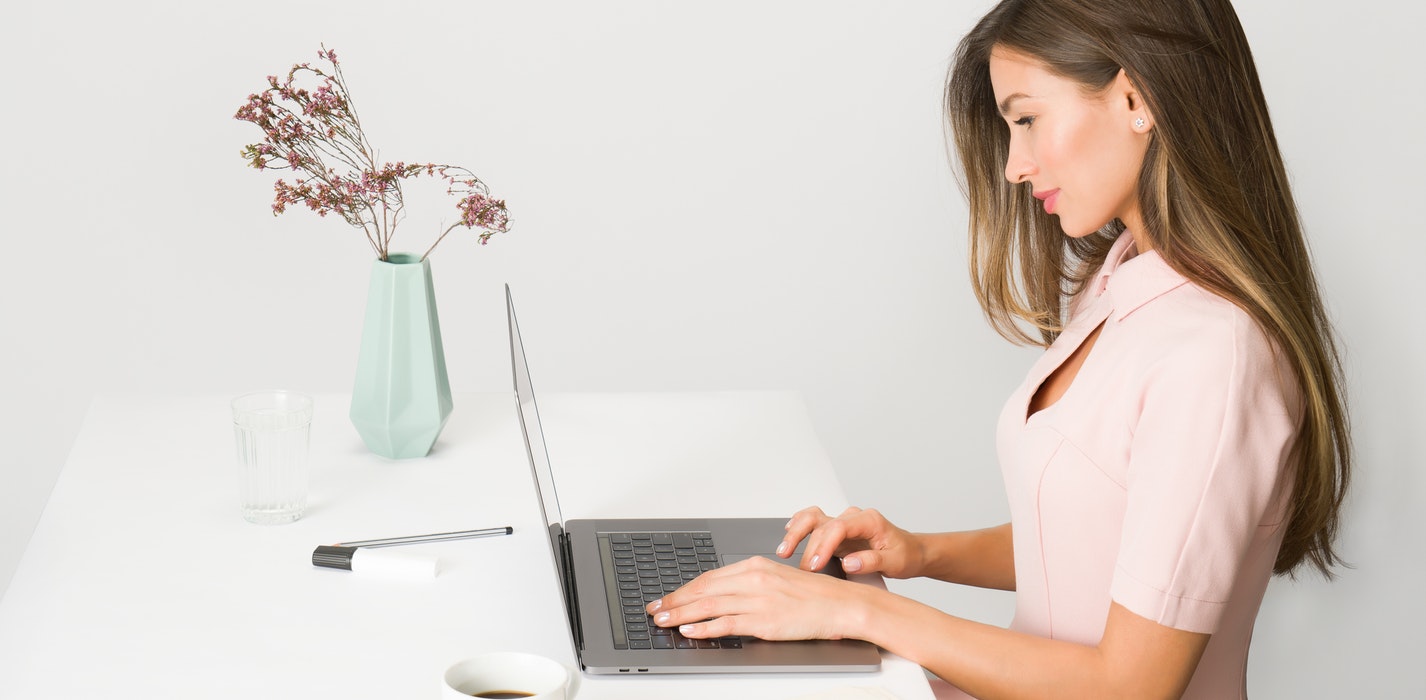 Now that you're more familiar with the health and beauty niche, it's time to create your dream health and beauty online store.
The most important benefit you get with Sellvia is that you don't have to do anything on your own. Building a website takes a lot of time and certain knowledge of IT. However, when ordering an online store from Sellvia, you don't have to configure the site settings, integrate payment gateways, customize the site design, etc. The dedicated team will take care of it!
Don't be worried though, Sellvia provides several options for ecommerce entrepreneurs of different levels and experiences.
If you're still new to ecommerce, and are just starting your business journey, we will provide you with everything you need.
For the best way to start an ecommerce business, all you have to do is specify your interests and preferences and our specialists will handle everything else. You'll receive a beginner-friendly fully functional turnkey ecommerce store that will bring you profits on auto-pilot.
And for those of you who already have an online store, but looking to upgrade it to a new level, there's a solution for you also!
Simply subscribe and enjoy all the benefits of Sellvia – the best features an online business needs to succeed.
[adv_banner_3]
Lightning fast-shipping
We process the orders within 24 hours and it will take 1-3 business days for your customers to receive their orders.
Only the best-selling products
Every item we offer is on top of the latest trends and has proven to take in huge sales. Each product comes with a top-quality product page and ready-to-go marketing campaigns.
Winning prices
Sellvia catalog offers products with low purchase prices, for you to benefit from maximum profit margins.
US-based supplier
All the goods are stored in a fulfillment center in the US. Once you receive an order, the goods will be handled and shipped from the fulfillment center and delivered to your customer in 1-3 business days.
[adv_banner_11]
Why Sellvia is the best way to start an ecommerce health & beauty business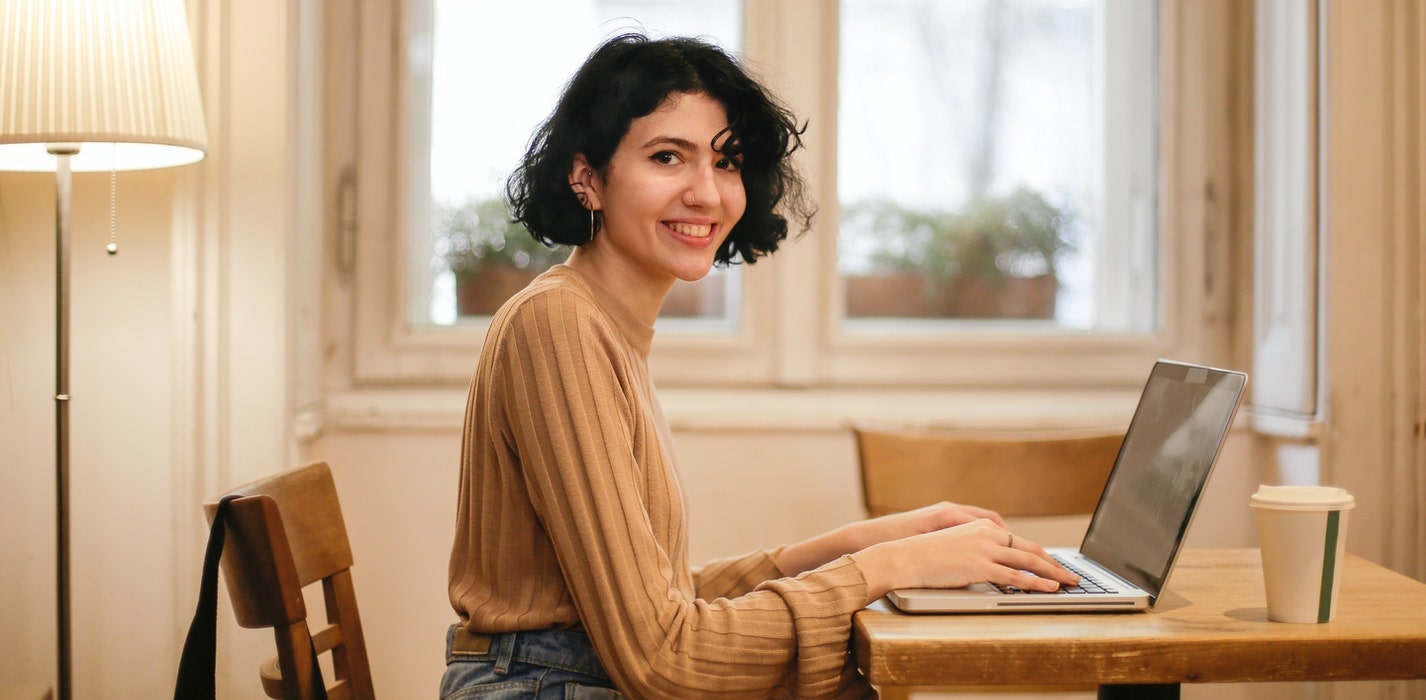 If you've ever thought about starting your own business, you're probably aware of all the drawbacks that come with it. However, starting an ecommerce business with Sellvia, you can forget about all of that!
Starting a business with Sellvia, you already get a reliable supplier with thousands of bestselling products you can add to your online store. The best part is that you don't have to order these products in advance and find room to store them. You can safely forget all about buying items in bulk, keeping them in stock, renting a storage unit, hiring staff, handling delivery, and so on. Sellvia already does it for you! Starting an online store with Sellvia means:
Doesn't require any experience
New to the ecommerce world? Not a problem!
Sellvia offers you a ready solution to start an online business. And don't worry, you will get a personal manager who will help you find the right solution to solve your problems.
On top of that, if you want to know all the ins and outs of starting, growing, and managing your online business – Sellvia offers learning materials. All so you can run your business like a true professional!
This business model allows you to start and grow your business without having to purchase significant amounts of products in advance or store them somewhere. The only time when you're going to pay for the product is when a customer has made a purchase in your online store.
Only then do you have to order the product from your supplier. In turn, your supplier will take on the responsibilities of storing and shipping out the product.
Lots of promotional channels
Once you have your hands on your online store, you're going to have to promote it. Otherwise, you will not find customers and count your profits. Luckily, you don't need to go far to promote your business, everything is done online.
There's a wide variety of social media channels, online groups and forums, and many other ways to promote your business. From Facebook to TikTok and Instagram, the opportunities to find your customers are waiting for you.
Last but not least, you can have the freedom to run your business how you deem fit. You are your own boss and you decide how to grow and manage this business.
Saying that, it's clear that there are no risks, little to no investments, and you don't have to have any special knowledge to start! Sounds like an opportunity of a lifetime!
Best way to start an ecommerce business: selecting health & beauty products to sell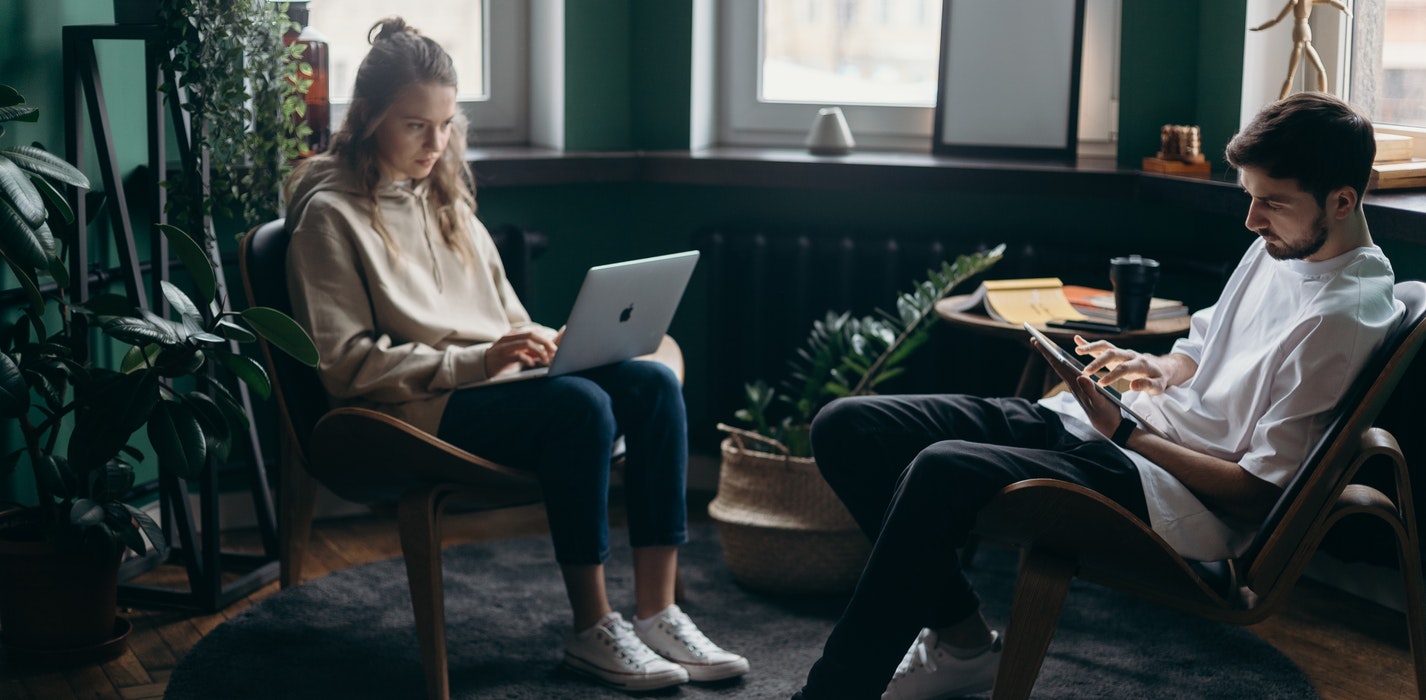 Every business has its own specifications and peculiarities. Being aware of this will help you succeed in creating an additional source of income.
First, it is important to note that the Health & Beauty category on Sellvia includes a couple of subcategories. These categories are:
Keep in mind, you can start an ecommerce business in one of the mentioned categories you know the best. When your business takes off, you can expand it by adding products from different categories.
adv_banner_7]
Hair care & styling tools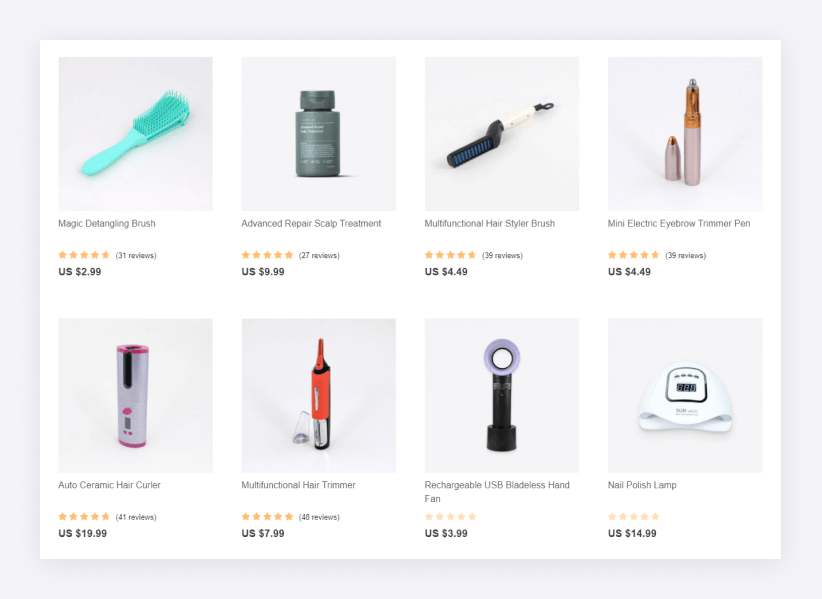 According to Statista, the revenue of the US haircare market amounts to $13,310.6 million in 2022 and is expected to grow annually by 1.11% in 2022-2026.
If you want to benefit from this market growth, you can offer your potential customers styling tools, brushes, and shampoos.
Health care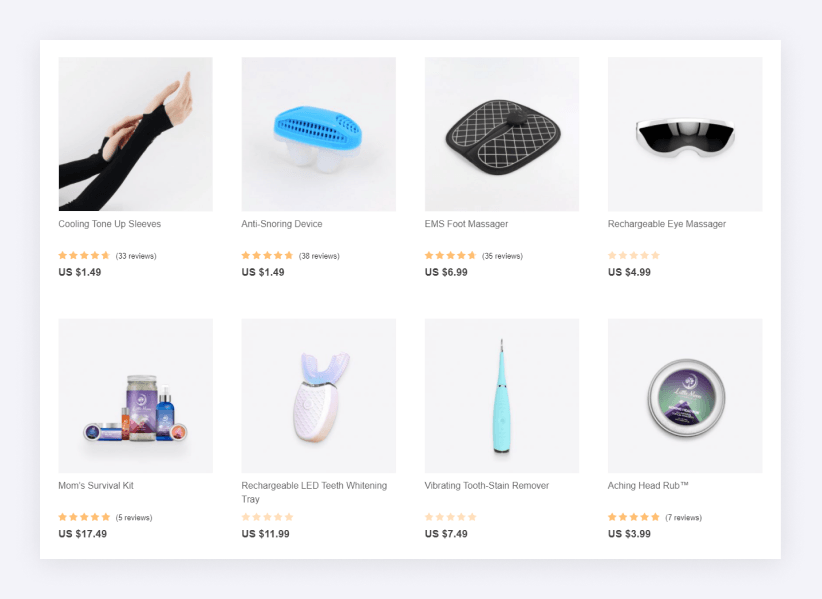 Here you can offer customers a wide range of product types designed for health care. They include personal care products, various massagers, mineral bath salts, goods related to fitness, etc.
Makeup 
Of course, a store that sells health and beauty products cannot do without cosmetics. According to Statista, in 2020, the US eye cosmetics segment generated around $1.96 billion; facial cosmetics became the second most profitable segment, with sales revenue equaling $1.9 billion.
This means that having items in these categories is a definite must. You can offer your potential customers makeup brushes, face sponges, eyelash curlers, makeup palettes, etc.
Men's grooming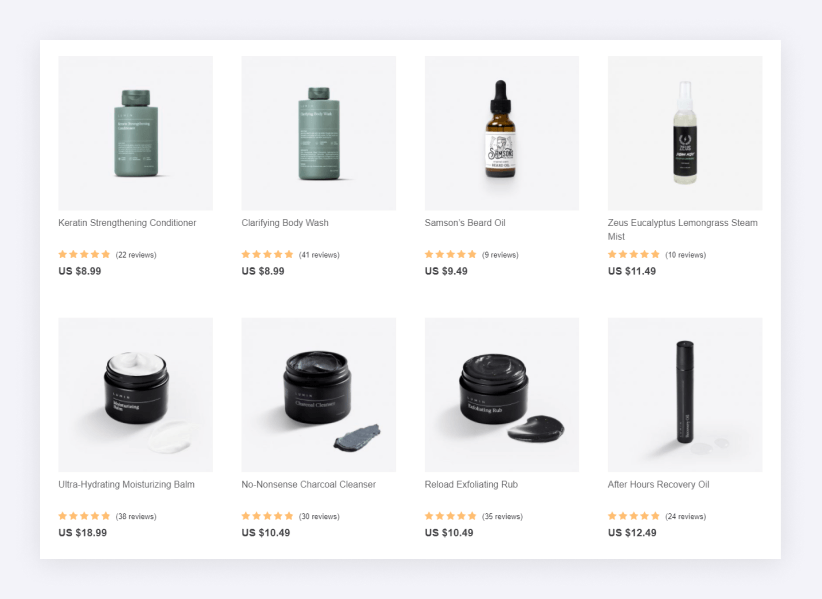 It's usually assumed that men spend less, both money and time, on personal care compared to women. However, as we stated before, the trend is changing. Men are recognizing how important it is to take care of themselves.
American men spend about $29 a month on beauty and grooming services. As for the US male grooming products market, it is currently witnessing vigorous growth. After all, beards have been in fashion for some time now, so it's no wonder men buy grooming tools, beard shampoos and balms, oils, beard shaping combs, and similar products.
Skin care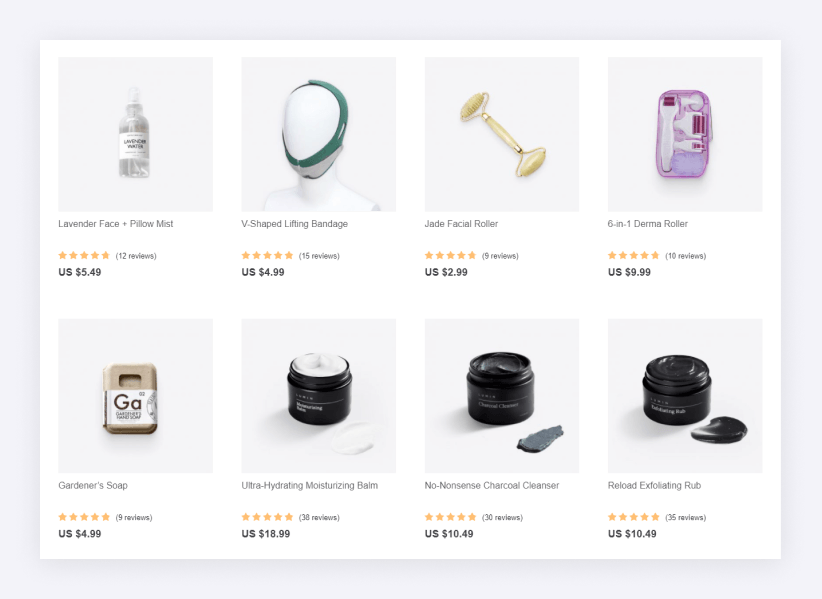 Another important part of the health and beauty market is the skincare products segment. And again, the United States generates most revenues here which amounts to $20,012.4 million in 2022.
Creams and lotions, balms and anti-aging sprayers, oils, facial masks, and other products are what you can offer in your store.
Best way to start a health & beauty ecommerce business: Final thoughts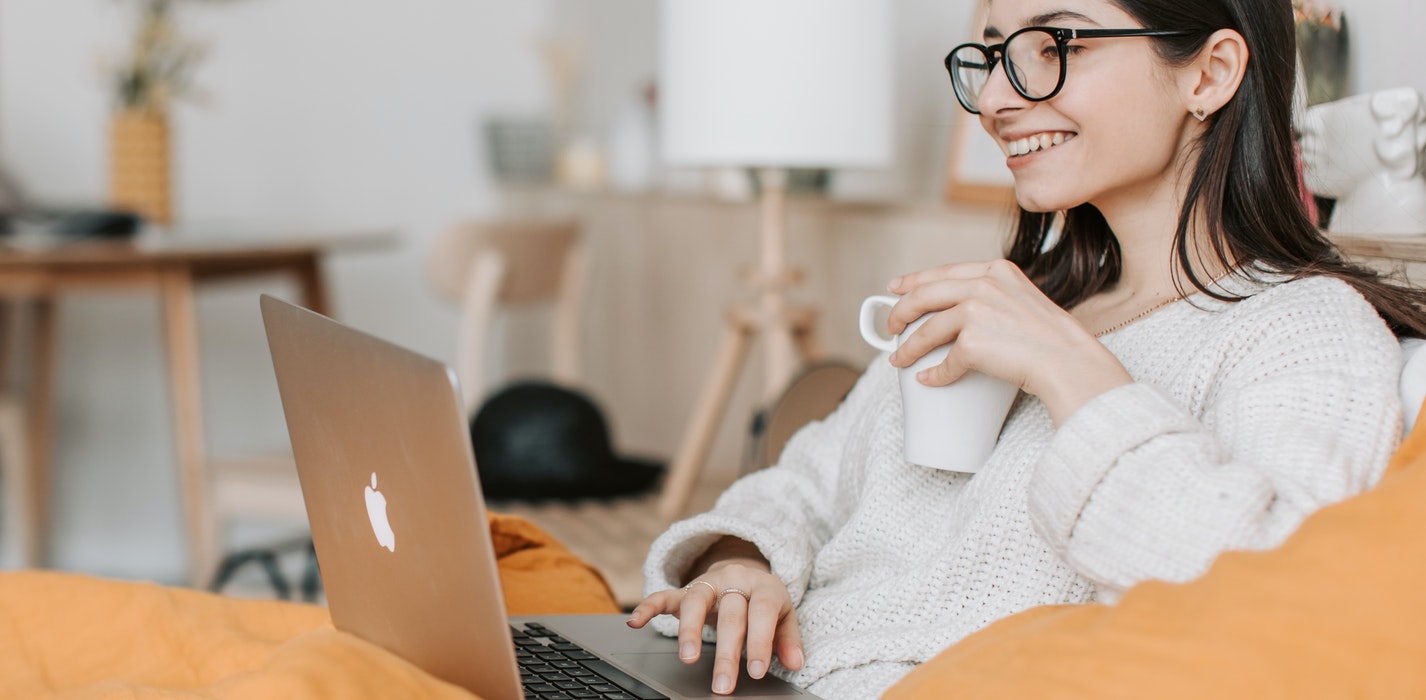 With the online beauty industry continuing to see growth, brands, and manufacturers that prioritize spending on their ecommerce business models may find that they gain the most in the coming years. The reason is simple: people buy health and beauty products every week or every month. It's something you simply can't do without nowadays.
And you shouldn't miss out on this promising business opportunity! With Sellvia, you have the perfect chance to create your dream business that will allow you to reach that goal of financial freedom and independence.
So what is the best way to start an ecommerce business? Sellvia has got the answer! Create an online business of your dreams selling health and beauty products and enjoy the incoming profits for the years to come. 
[adv_banner_3]
The post Best Way To Start An Ecommerce Health & Beauty Business appeared first on Sellvia.