In today's world, there are a countless number of ways that you can make money online. Despite that, many of them require specific knowledge, skills or even some time to get going. However, whether you've been in the online space for a while or completely new to this, one thing's for certain – dropshipping is one of best ways to start your online business. So, is dropshipping worth it? Let's find out.
People are always looking for new ways to improve their quality of life. And what's better than creating a side-hustle based on your passion that will allow you live a financially independent life? And, when it comes to dropshipping, practically anyone has the opportunity to start an online business without investing much time, money, or even having particular skills.
Moreover, dropshipping is still considered as one of the biggest ecommerce business models that has the potential to generate millions of dollars for people all over the world. And with the right instruments, anyone can create their own business that will allow them to live a financially independent life in the comfort of their own home.
Let's dive in and see for ourselves is dropshipping worth it?
[table_of_contents]
[blog_subscription_form_1]
What is dropshipping: a quick reminder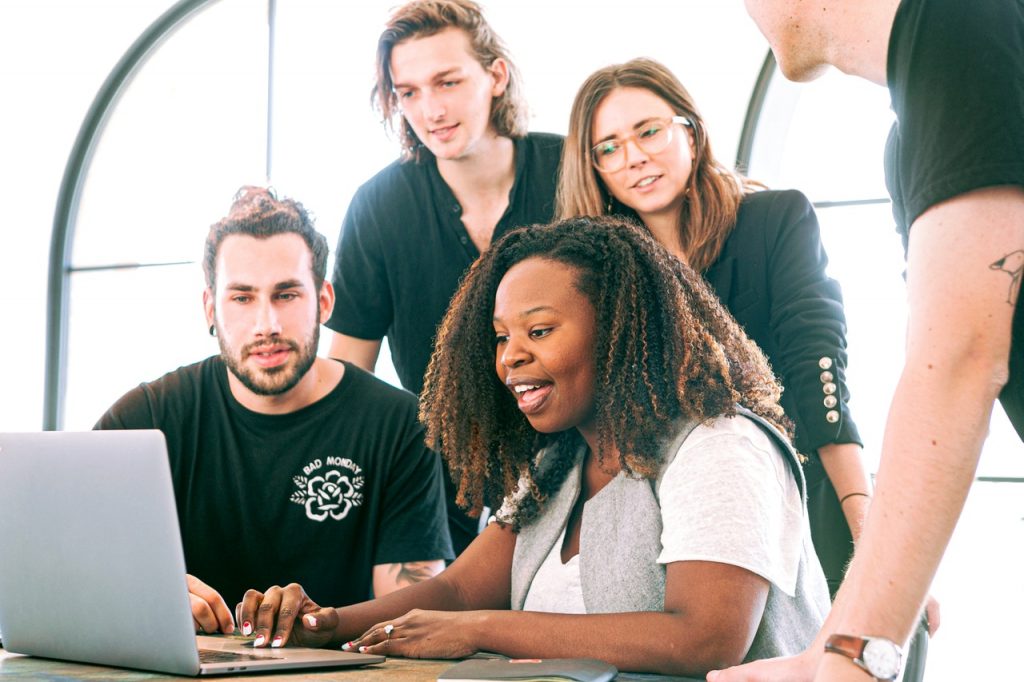 To fully understand if dropshipping is still worth it, you must first remind yourself what dropshipping is.
Dropshipping is considered to be one of the most low-risk and convenient online business models. Why is that so?
Let's consider the traditional retail model, where you have to manage everything yourself. By doing so, you have to pay close attention to stock, and keep track of your ordering amounts and if something doesn't sell, you'll be left with inventory and lost investments.
However, with dropshipping, you can avoid all of these risks.
Dropshipping is a business model that lets you resell products online without dealing with them physically. This means you don't buy items in bulk, keep them in stock, package or ship them out, rent a storage unit, hire staff, do delivery, and so on. Your supplier is mostly responsible for these tasks instead of you.
In simple terms, the dropshipping business model allows you to sell products without owning or keeping them in stock.
The best part, about it, is that you can be literally in any corner of the world running your online store and sell to consumers in a completely different part of the world. At the same time, your customers won't even know that you're running a dropshipping business. They will consider your online store a regular retail store, as long as you won't disclose your business model.
[adv_banner_3]
Furthermore, while your supplier is busy with his responsibilities, you can focus on more important tasks. For example, managing your online store and promoting it through various channels.
Here's an infographic showing how dropshipping works: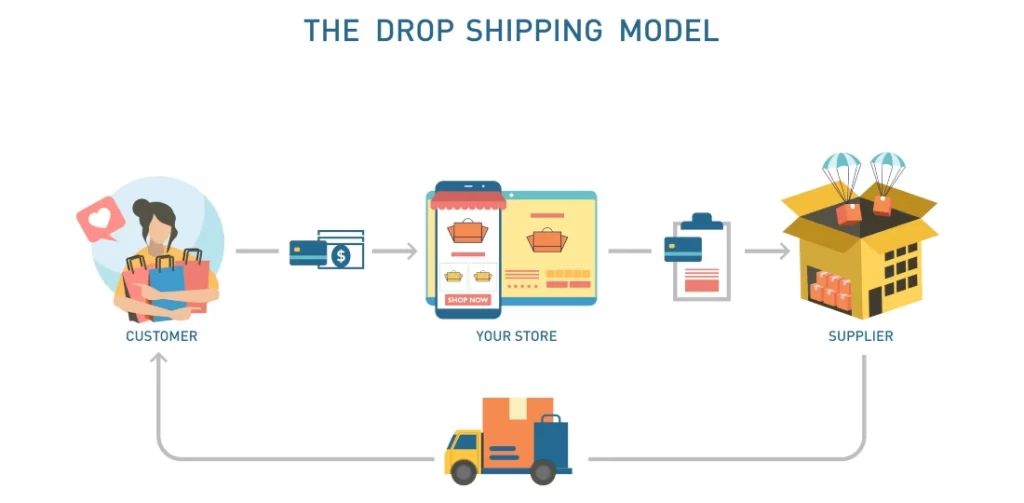 As you can see, it's pretty simple and all it takes is finding the right dropshipping supplier and choosing popular products that will bring you profit.
Why dropshipping is such a popular ecommerce business model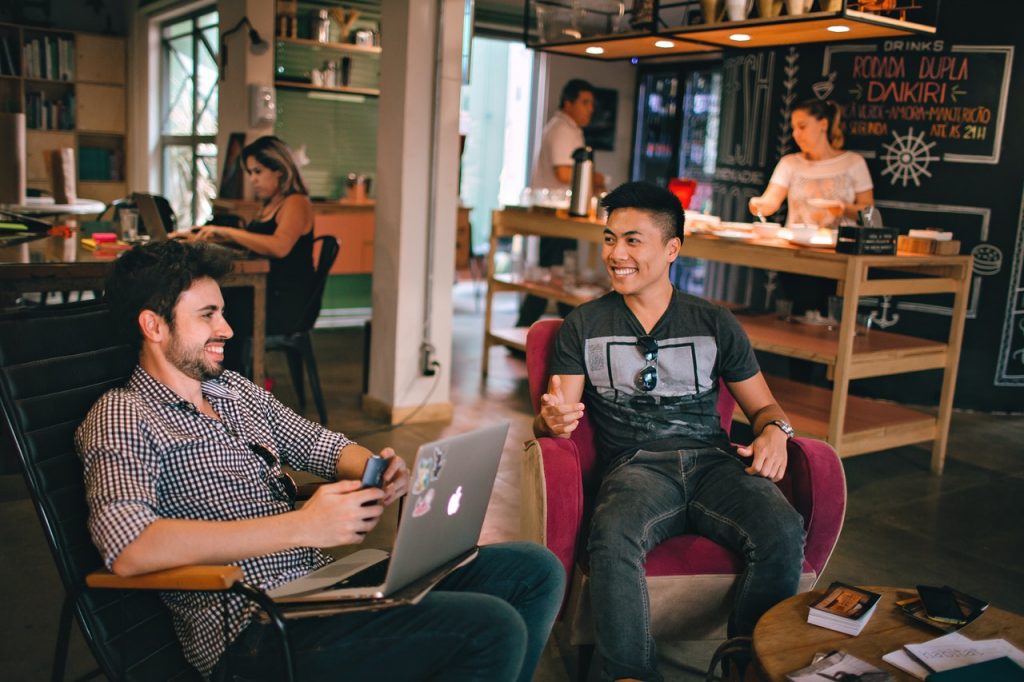 To further get an estimation that dropshipping is worth it, let's recap its main features and benefits.
Doesn't require any experience
If you have never previously dealt with anything related to ecommerce – it's not a problem. You will get a ready made online store that can bring your sales in no time.
Minimal risks and investments
The perks of the dropshipping model is that it has far less risks compared to regular business models. The only time you're going to have to pay for anything is when you get an order placement on your online store to order the product from the supplier. And the fact that you don't need to order and store products in advance means that you carry far less risks!
Choose your working hours
Since it's going to be your online store – you're going to be the one responsible for the direction in which you take your business. In addition, you'll basically become your own boss, so you can choose your own working hours and work whenever you have the time.
Almost no limits to grow your business
The dropshipping business model allows you to expand your business, once your initial online store gets going. You can expand your product range or start a completely new online store selling other products!
[adv_banner_11]
Is dropshipping worth it? The state of the market in 2022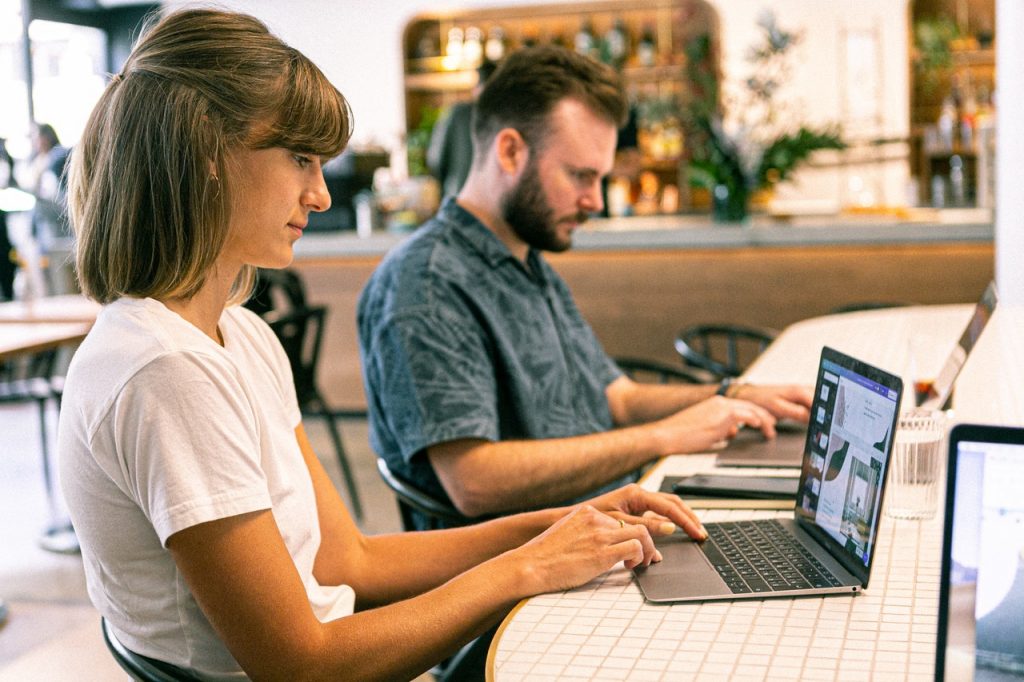 In recent years, there's been a huge spur in the amount of online sales. And it shouldn't be a surprise, as online shopping presents itself as a unique opportunity for consumers to purchase desired products wherever they want, whenever they want. Because of that, the online space is developing and growing bigger at astounding rates.
Let's look at it more closely, and get a better understanding of the current state of the dropshipping market and its popularity.
The world of ecommerce has been flourishing for years, with profits growing to $4 billion in 2021. Moreover, in 2020 there were 2.05 billion online buyers, whilst in 2021 the number grew to 2.14 billion.
Just back in 2020, the dropshipping market was estimated to be worth $128 billion. According to research, the compound annual growth rate for dropshipping is estimated to be 32% from 2021 to 2026.
On top of that, by 2025, the dropshipping market is expected to reach $557.9 billion!
And to make sure, you have a full understanding of the greater picture, here are 3 important market stats you have to be aware of.
The growth of online sales is unstoppable
The number of ecommerce sales has been growing steadily over the years. Back in 2014 the number of online sales were estimated at 1.3 trillion and since have increased to 4.9 trillion in 2021, according to Statista.
The rise of mobile shopping
Pretty much the same goes for mobile shopping. Since 2016, online sales made through a mobile phone have increased by 15%. In 2021, 73% of ecommerce sales take place on a mobile device.
Development of visual commerce
Among many difficulties running an ecommerce business is having to sell your products to consumers who can't physically interact with it. This is where visual commerce plays a vital role.
Simply put, visual commerce is a form of online marketing that incorporates various visual features to showcase the product. Among these are consumer-generated content, interactive content, engaging videos, and even augmented reality.
Just looking at the statistics, it shows that ecommerce in general, and dropshipping especially, has grown and is only going to continue to grow.
However, it's not only about market growth, online users have shown a particular interest in this topic.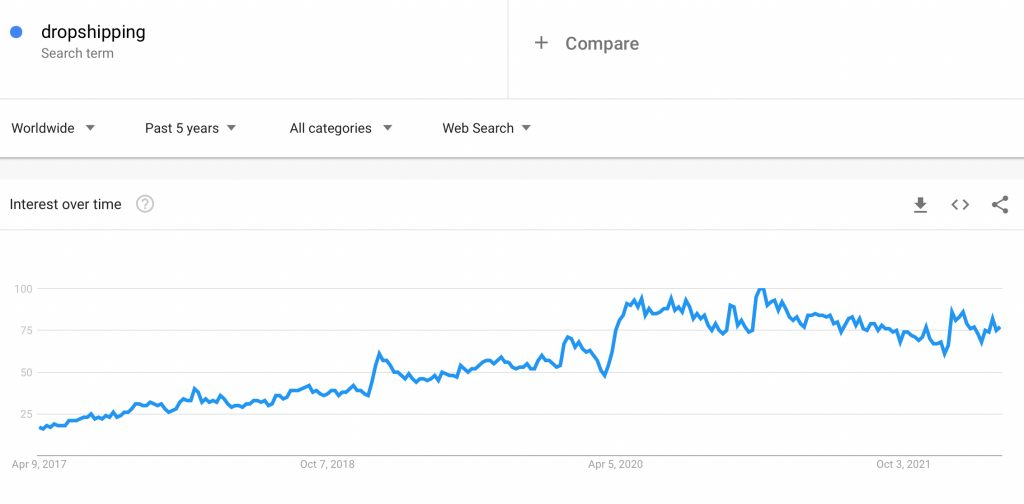 As you can see, online users are continuing to search for this term, showcasing that there's quite a significant amount of interest towards it. What's more important is the fact that although there have been a few lows, the overall trend is still steadily growing.
What does it all mean? Dropshipping in general isn't showing any signs of slowing down. So, what's the answer to the question "is dropshipping worth it"? Let's see!
Is dropshipping worth it?
If you're looking for a way to create an extra income source or want to capitalize on your passion, then starting a dropshipping business is no doubt worth it. However, for your dropshipping business to achieve success, you'll have to invest time and effort.
What else are you going to require to start a dropshipping business?
[adv_banner_2]
Sellvia Ecommerce Ecosystem: everything you need to create a perfect dropshipping experience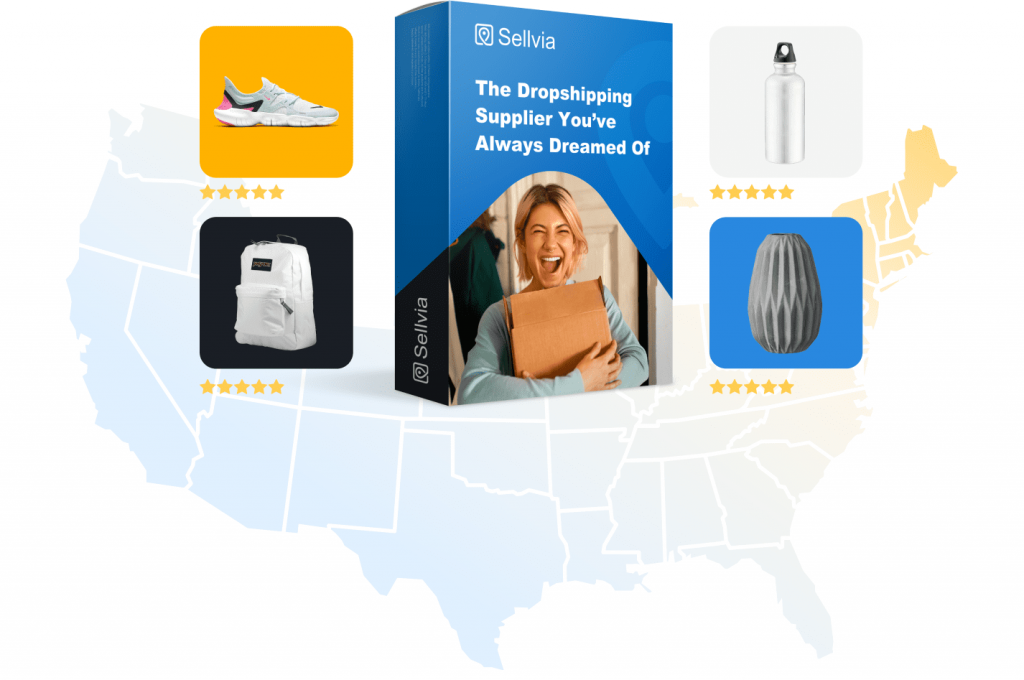 So, at this point, it is evidently clear that starting a dropshipping business is definitely worth it. Thus, how do you start your business?
The Sellvia Ecosystem will provide you with everything you need to start an online business that you've always wanted. Not only will this allow you to do what you enjoy but you will have the chance to earn from it as well. As a result, it will lead you to living a financially independent life.
These are the main points you should know when starting a business with Sellvia.
Perhaps the most important part of creating a dropshipping store is doing your market research.
This means choosing a niche of products in which your online store will specialize. This can be anything you want, from your hobby, to something trendy.
Next, when you've specified your niche, you're going to research what your competitors are doing. What type of products are they selling? Where do they source their products? What integrations do they use? What are their websites' best performing keywords and best selling products? What's their marketing strategy like? Integrate the best solutions into your own business.
Find the best dropshipping suppliers
Seeing as how important a supplier is for dropshipping, choosing the right one, plays an integral role in your business.
There are many different suppliers out there, and each one operates differently compared to another. Research the dropshipping suppliers within your niche. Consider what kind of business integrations they offer, look into their product quality control, shipping fees and practices, and what type of customer support they provide.
Like we stated earlier, in the Sellvia Ecommerce Ecosystem, you will find everything to start a successful ecommerce business. It will take care of your many aspects of running a business, from supplies, shipping promotion, web development, etc.
Right now, let's cover everything that has to do with the #1 dropshipping supplier.
Sellvia is a full-fledged ecommerce supplier with a wide assortment of in demand products for you to choose from. All the products are stored in a US warehouse. From there, the products are packaged, shipped and delivered within 1-3 business days across the United States. Your customers are able to receive their packages within days of the initial order!
Sellvia is a unique supplier that offers everything you need and more.
Choose the right ecommerce platform 
Choosing the right platform where to showcase your products is also one of the most important aspects of dropshipping. Ideally, you want an online store that will work within your niche, be user-friendly and help your business stand out.
With Sellvia, you can get the perfect ecommerce online store, created according to your preferences and specifications. All it takes is a few clicks! You will fill out a short survey and receive your dream store in just 1-business day! 
When you receive your online store, you'll gain access to all the Sellvia features that allow you to start your online business quickly and easily. Keep in mind that the Free trial is available for 14 days. If for some reason you are not satisfied, you can cancel the subscription at any time.
Add products to your online store
This is the exciting part of establishing your online business. You can add all the trending products that will bring in your profits!
And with Sellvia, you only get what's hot on the market! There are thousands of products from various categories. You can rest assured that you will find the ideal product range for your online store. The best part? You won't simply get ordinary pictures of products. All the products come with high-quality pictures, catchy descriptions and well-thought-out prices!
Here, you can see what items you can add to your online store.
Work on your marketing strategy 
How will online consumers find your products and online store? Through online marketing, of course. You can have the best assortment, or even platform, but without proper marketing no customer will find it. And no customers means no sales.
With the dropshipping business model, the opportunities for growth and expansion are seemingly endless. There's a variety of online promotional tools you can use to further propel your business to success.  Constantly developing and working on your marketing strategies is what is going to help your business find success.
With the Sellvia Ecommerce Ecosystem, you get tested-out, ready-to-go marketing materials for each product! Drive traffic to your website with time-tested ad campaigns to leave them no chance to leave your store empty-handed!
So, as you can see, Sellvia is a truly unique dropshipping supplier that has everything an ecommerce business owner is looking for. It is perfect for anyone, even complete newbies! No specific skills or investments are required! All it takes is your desire to make your dreams become a reality. This is your chance to get your ready-to-go business for free TODAY to change your life for the better TOMORROW.
Summing it up: is dropshipping worth it in 2022?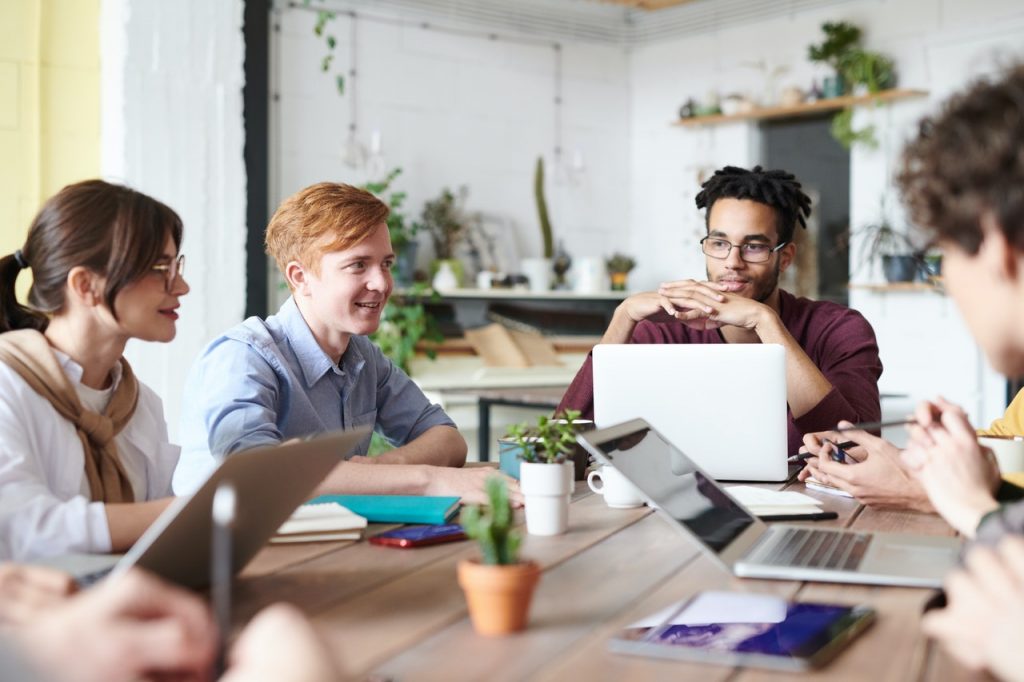 To sum everything up and answer the question, is dropshipping worth it – yes, even in 2022, dropshipping is a thriving business model that is only going to continue to grow!
Anyone who has ever dreamed of one day owning their own business – dropshipping is the perfect solution. And with the Sellvia Ecommerce Ecosystem, it is more accessible than ever, thanks to:
Your perfect online store
Lightning-Fast US shipping
A wide range of time-tested trending products
Product descriptions you won't find anywhere else
Profitable marketing campaigns ready to be launched right away
All of this and much more is available to you at just a click of a button. Sellvia is the super easy method to change your life forever! Now, simply go ahead and start your dropshipping business! The best time for it is still ahead, so stop compromising your dreams and start living the life you've always wanted.
[adv_banner_3]
The post Is Dropshipping Worth It: Can You Still Profit From It In 2022? appeared first on Sellvia.