How to build an ecommerce store and why you should get into it today? The internet has, is and will continue to impact practically every aspect of our lives. People use it everyday to communicate with each other, for entertainment, for research, and even for work. What's more, in the last decade or so, internet has adapted to online shopping, making it more accessible than ever before.
On a daily basis, online shoppers spend hours of their time and tens of hundreds of dollars purchasing various products from online stores all over the world. With how easy and accessible shopping has become, anyone with a smartphone can order something on the internet and have it delivered to them in a short amount of time.
So, do you have a specific area of interest you're passionate about? Chances are – you do, and that's why you shouldn't miss out on the opportunity to build your own ecommerce store.
So, this begs the question – how to build an ecommerce store?
[table_of_contents]
[blog_subscription_form_1]
Why you should get into ecommerce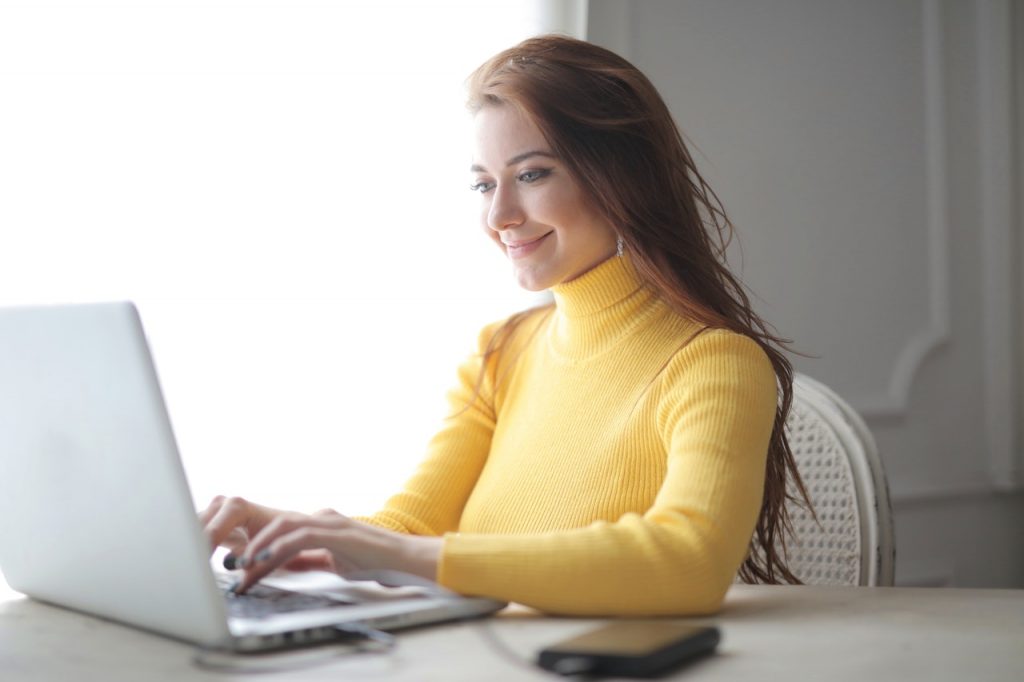 Before we get into the details of it all, let's see why you should create an ecommerce store.
Can you imagine life without the internet? It's kind of overwhelming how drastically our life would change without the world wide web. In fact, there's now a whole generation of adults who have only known a world where the internet exists, and as they, and the generations that follow, spend more money, ecommerce will continue to grow.
As a matter of fact, about 43% of consumers use the internet and social media to research products before purchasing. By 2024, ecommerce revenue will be worth $476 billion in the U.S. alone.
In today's world, retailers have to reach customers online if they want to stay active and competitive.
So, if you're just starting a business, an ecommerce site can give you a worldwide market and brand recognition before you even open a physical store.
Starting a dedicated ecommerce website gives you the ability to control every aspect of your customer experience. You can choose to build it yourself or go with a developer, but either way, knowing about the process can help you make informed choices, so you get a website that's optimized for selling your products. 
Ecommerce is growing and developing and if you want to build your own business, creating an online store is the perfect opportunity to add a source of income doing what you love.
[adv_banner_11]
How to build an ecommerce store: 11 essential elements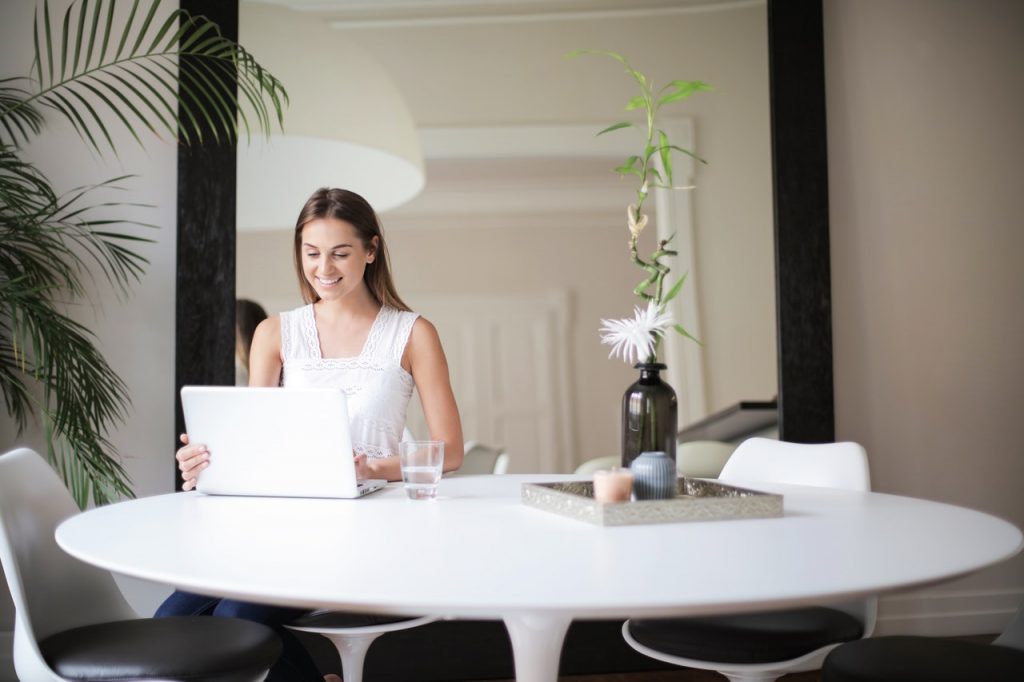 It can be hard for a new company or small business to find and reach customers.
However, an ecommerce store enables you to reach new online customers that you wouldn't have otherwise.
Every successful online business starts and ends with a great website. Don't be scared if you haven't made one before, right now there are many solutions for you to get a top-notch website even for free. So, don't let any excuse stop you, after all, your first sale isn't going to happen by itself.
In order to create your ecommerce store, you'll need to consider the following elements.
#1. Market research
To properly set up your  ecommerce store, you're going to need to thoroughly research the market and decide what niche you are going to focus on and what products you're going to sell.
It can be anything from your hobbies or passions, to what's popular and what's trending. Only you can decide what path your business takes.
#2. Brand and imagery
In the ecommerce world, you need to distinguish yourself from the rest. Having a recognizable brand helps a lot in that regard.
If you opt to sell on an online marketplace, your products will look generic and have the marketplace's brandings. Thus, many customers who will purchase from you won't even realize they're purchasing from you and won't learn about your brand.
#3. High-quality product media, descriptions, and information
A modern online store has to have the following features for it to be attractive to the customer. So, here's a few tips for you to market your products effectively.
You can capture great product photos with a little creativity and a smartphone camera. Be sure to take photos from several angles and show your products in use, if possible.
Authentic, real-world videos are proven sales tools, and you can also capture these with your smartphone.
Detailed product descriptions
Create great product descriptions that cover every detail. Include the size, weight and material for each product you sell and add answers to frequently asked questions. Use keywords in product titles and descriptions where it makes sense to achieve search engine ranking.
Options like size and color are called variables, and ecommerce platforms let you create multiple variables for items that come in different sizes, colors, etc.
Make sure all the products are in-stock, and insert a stock amount for each one.
#4. Your brand story
Almost all successful ecommerce stores have a good relationship with their customers. Thus, by telling about your business, how and why you decided to launch it, you have a chance to immediately connect with your potential customers.
Make an "About Us" section of your website and write everything you want your visitors to know about your business. Share your personal journey and embellish it with photos and videos and make it entertaining and engaging to keep buyers coming back for more.
#5. Customer service pages
Excellent customer service keeps shoppers coming back for more purchases. Therefore, use the customer service page of your ecommerce store to describe all the necessary information. The pages should include info about the following elements:
#6. Shipping rates and times
State your shipping policy, the rates you charge and average delivery times.
#7. Returns and exchanges
Cover your returns policy and clearly state how return shipping works.
#8. A User-friendly interface
Your ecommerce store should be as user-friendly as possible.
The modern online consumer won't hesitate to leave your website if they can't navigate through it. That's why you must make sure that the online platform you're building your website on will create an easy to understand and navigate website as possible.
#9. Payment processing
One of the final elements of your ecommerce store is setting up a payment processing system.
Most platforms offer plug-and-play integration with top payment services like Square, PayPal and Stripe. To enable payment processing using these solutions, you simply click a few buttons, set up your account and you're connected.
Built-in and plug-and-play payment services are the simplest, and often the most economical, options for startups.
#10. Features to boost your online store performance
This step varies depending on what ecommerce platform you're going to use.
However, the key points to note are the shipping and marketing tools. These kinds of features will help boost your online store performance in a major way.
You can easily build and use email lists to connect with customers, plus sell products and send promotions across your social media accounts in a few clicks.
#11. Test and launch your ecommerce store
The last step in building your ecommerce website begins with processing a few test orders. Every ecommerce platform handles the testing stage differently.
However, all let you run a few pre-launch test orders through the system. These orders connect with your payment processing system, but don't charge you. Once you've sent a few test orders successfully – or have worked out any bugs you noticed while navigating around your ecommerce website – you're ready to open for business.
Keep in mind, launching your ecommerce store doesn't translate into instant sales. It takes time for search engines to find and index your new online store.
In the meantime, you can also use social media and other advertising methods of advertising to spread the word once your online store is up and running.
How to build an ecommerce store with Sellvia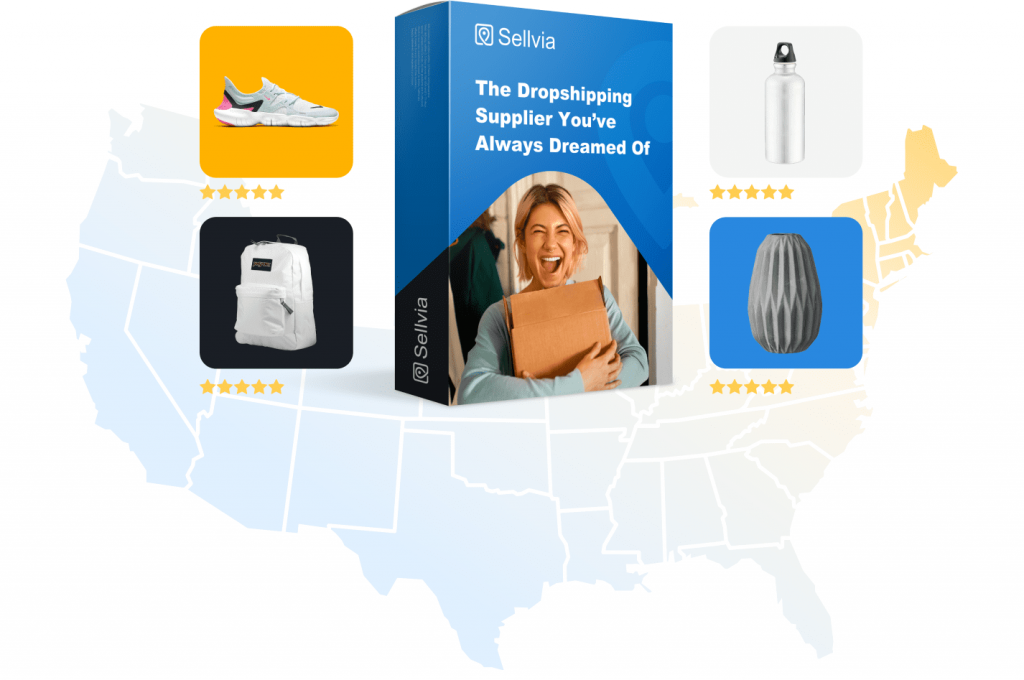 What is the best time to launch your ecommerce store? The time is now. In fact, 2022 is one of the best times to enter the ecommerce world and launch your own business.
Online shopping has become the newest hobby for online consumers. There's a vast customer base waiting to buy your product offering.
All you have to do is get an easy to navigate and optimized ecommerce store, sell high-quality products, and offer excellent customer service, and you'll be able to establish an additional source of income that will pave the way for your financial freedom.
With Sellvia, making an ecommerce website is easier than ever, too. It is one of the best options out there. It doesn't require large start up costs, specific skills, experience, or any background. You can get started as soon as you subscribe and get your ecommerce store.
The best part about it is that even if you have a regular job, having an ecommerce store won't get in the way of that. When you just start your ecommerce business, devoting a few hours a day will be enough to manage it. Once you get going and more and more sales start coming in, you can consider focusing on your online store full time. But that's a conversation for another time. Let's get back to how you can start an ecommerce store with Sellvia.
First of all, you don't have to invest thousands of dollars to start your own ecommerce store. You can try out our online solution absolutely free. The Sellvia team will build your ecommerce store from the ground up.
All that's required from you is click the "Get my store for free" button and fill out a short survey to let us know your preferences regarding your store's niche, design, and domain name.
It will take one business day to build your ecommerce store and hand it over to you.
When you get it, you will have a fully functional ecommerce store with all the necessary software already installed. The only thing you will need to set up are the payment options, as only the store owner has the permission to do so. However, don't let that scare you, it's so easy and only takes five minutes of your time.
The end result is that you will get an ecommerce store built personally for you absolutely for free. What's more, even if you have some questions left, or need help in setting something up, you will get the necessary help in no time.
How to run your business effortlessly and carefree
When you team up with Sellvia, you get a personal manager who will help you build your dream ecommerce store.
We make sure that each Sellvia partner is on the right path to reach success. Thus, your personal manager is your guide in this ever-evolving world of ecommerce, watching over you and steering you in the right direction.
Therefore, if you still feel like you're having troubles in some aspect of your ecommerce journey, your personal manager will be there to help you.
You can't go further, if you stay in one place. True ecommerce pros always stay on the lookout for new trends, changes, or knowledge that will help their business grow. That's why, if you want to truly achieve your dreams and become successful, you have to continue learning and growing as an ecommerce entrepreneur. To help you with this, we created a special place where newbies and even seasoned entrepreneurs can find information on how to grow and manage their ecommerce store. We call this place the Marketing Academy.
Once you get your ecommerce store, it's up to you to manage it. Thus, your success depends only on your desire to achieve it. In order for your store to be successful, you have to market it to the online consumers. How to do it in the most effective and efficient way? You'll find your answer in the Marketing Academy.
There, you will find tons of proven techniques that bring in great results by marketing your ecommerce store.
Whatever your preference is, paid or free promotions, you will find all you need.
And when everything fails, we still provide you with a customer support team that is available to you 24/7. Feel free to contact us, and we'll answer your questions the best way possible.
Knowledge is power, but it's even better when you have everything running without you having to interfere with anything. Not only will you get an awesome online store, we will do all the work for you!
Sellvia is an ecosystem designed to start and run an ecommerce business with zero effort, risks, and investments.
Ecommerce entrepreneurs get the following benefits by partnering with Sellvia:
Sellvia provides its partners with access to a US-based fulfillment center which will take care of your customers' orders, with your family or being involved in any activity you're passionate about.
[adv_banner_2]
Thanks to the Sellvia Ecommerce Ecosystem, you can launch your own fully-fledged online business and start making money in a matter of days. And, to top it all off, you can start absolutely for free!
Furthermore, not only will you be able to get a fully-functioning website, but a user-friendly one that is made with your preferences in mind. It will work on autopilot and bring you significant profits for years to come.
Sounds like an opportunity of a lifetime.
[adv_banner_3]
High-quality products at low prices
The Sellvia catalog includes thousands of trending products which you can add to your online store in just a click. Every product has overgone various testings and showcased phenomenal results that will allow your store to grow from day one.
All the products are stored in our US-based warehouse.
[adv_banner_7]
Once you receive a purchase request on your online store, we will deliver it to your US customer within 1-3 business days.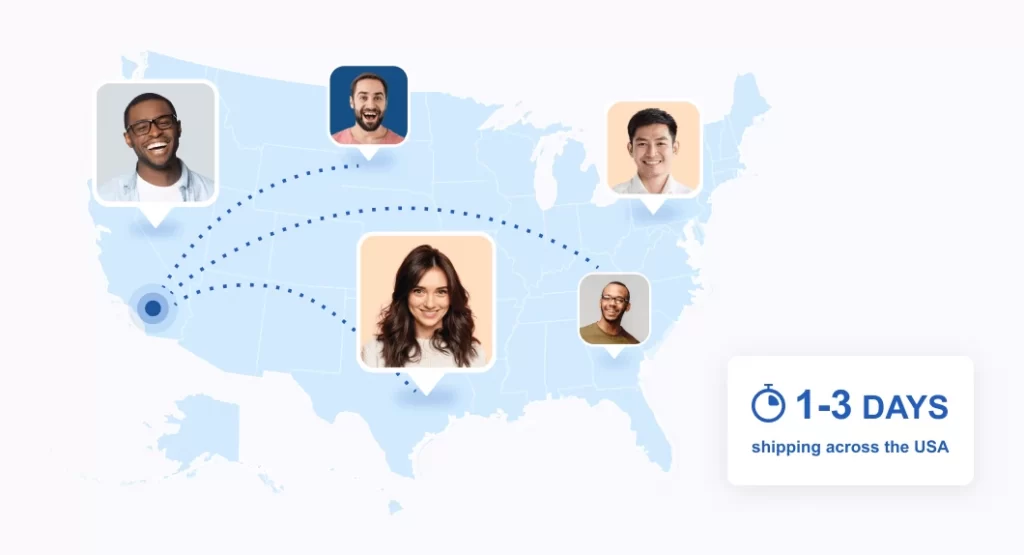 Professional promo materials
No longer do you have to worry about creating various promo campaigns for your products. Each product from the Sellvia catalog comes with a top-notch product page, professionally written descriptions with high-quality media materials, and stellar promo materials for your ad campaigns.
[adv_banner_9]
If you want to create a legit online business then creating a strong brand is a must. Your own brand lets you spread your vision through your products you're going to sell. Therefore, if you've ever wanted to not only know how to build an ecommerce store but also a brand, our branding team will help you build one from scratch.
This is a huge aspect of building a business that you must consider. Hence, want online consumers to remember you and your online store? Then creating a strong brand is crucial and should be one of your main priorities.
[adv_banner_4]
How to build an ecommerce store: Conclusion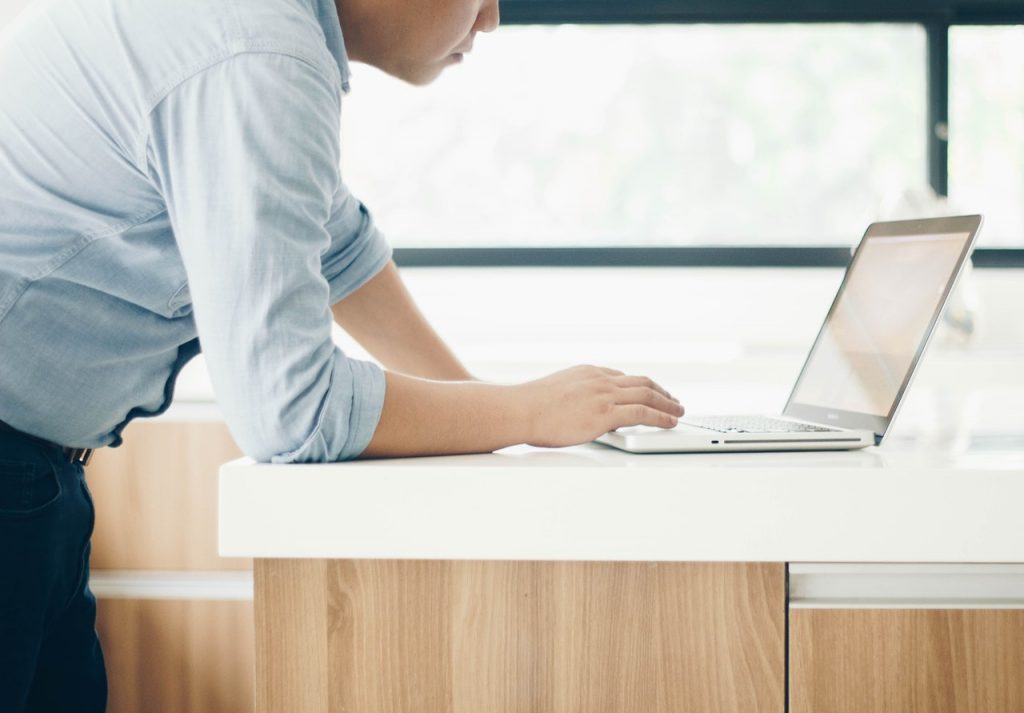 The process of building your own ecommerce store can be very exciting and at the same time challenging.
In absolutely no time you'll be able to learn tons of new information about the ecommerce world and all of its elements. Particularly, about the products, building an ecommerce store, marketing and acquiring new customers, and much more. Although, at times it can be challenging, the end result is very rewarding.
The best part is that Sellvia gives you a chance to try it for free! Anyone can do it, from any corner of the world. Give yourself the opportunity to build your own business and make money doing what you love. If you still have any more questions, you can apply for a free consultation and get the best offer for you. 
[adv_banner_3]
The post How To Build An Ecommerce Store: The Easiest And Best Way To Make Dreams A Reality appeared first on Sellvia.