Have you ever wanted to create your own custom products and launch your own online business? Right now, you have a remarkable opportunity to utilize a service that will allow you to turn your passion into a business. Introducing Premium Products, sell your own custom products that consumers want but cannot find!
[blog_subscription_form_1]
Why it's profitable to start a business selling custom products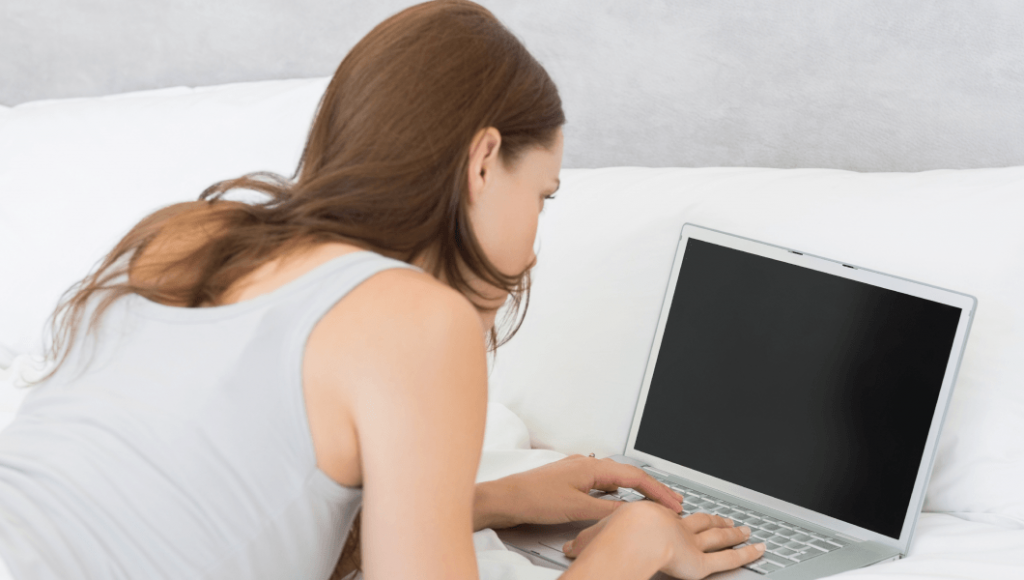 Starting an online business is a great way to build up an additional source of income. Although, selling random products can get you so far.
However, by offering branded custom products you can build a much more sustainable business than you would have otherwise. Having a brand has plenty of business potential that you simply can't ignore. Most importantly, quality branding equals constant sales.
On average, a clothing brand can make profits of anywhere between $23,751 and $140,935, depending on its expenses, marketing efforts, company size, product types, location, and target customers. A clothing line owner can also make over $51,000 per year.
So, by building a unique custom product offering that people will resonate with, you can establish not only an additional income source, but something you can even make a living off.
Global brand values are reaching new heights. According to Statista, brand value is a phrase used in the marketing industry to describe brand worth based on the implication that the owner of a well-known brand can generate more money than the owner of a less-known brand. In 2021, the value of the world's 100 most valuable brands increased by 42% and reached a record $7.1 trillion.
Did you know that 59% of shoppers prefer to buy from the brands they trust, and 21% say they purchased a new product because it was from a brand they like? Showing you why building a brand is essential. 
Needless to say, selling custom products under a unique brand, with the right instruments and a great strategy is a profitable idea.
However, the process of creating your own brand can be expensive, daunting, tiring and time consuming. Nevertheless, there is a hassle-free way to do it with minimal investments!
Introducing, Sellvia's Premium Products! Your seamless path to creating a catalog of your own custom items that online customers won't be able to find anywhere else.
Premium Products: Sell custom products everyone wants but can't find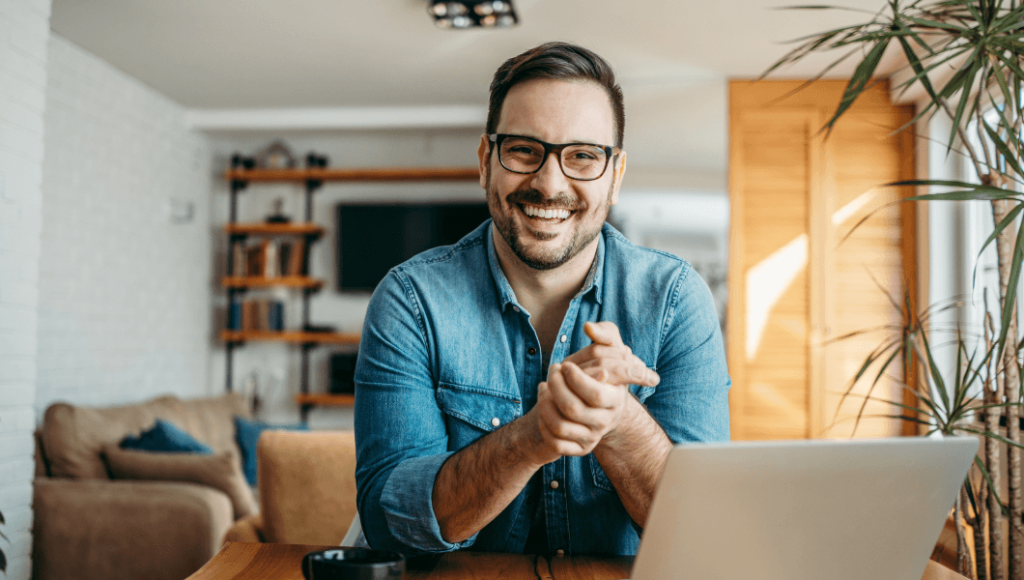 It's no secret that we live in a world full of brands. At some point in our lives we've all dreamed of creating something unique that will win over the hearts and minds of the customers. Something that will allow us to generate enough money to let us live the life of our dreams.
And now, you have the opportunity to do it! With the help of Sellvia experts, who will turn your ideas into reality. You can combine your passions with exclusive products and turn them into goods that people won't be able to find anywhere else!
Sounds magical, doesn't it!? So, what exactly are Premium Products?
The magic of Premium Products
As we've mentioned, all you need is an idea. Or a hobby. Or maybe a passion.Either way, something that you're genuinely interested in. If you can't quite center on one thing, our managers will help you decide. Simply book a meeting and they will explain how this business works!
And that's it, the hard part is on us! You will get the following benefits:
We will find products that shoppers are searching for but cannot find and create a unique design using print on demand technology and fill your store based on this information.
Your products will be unlike anything that's available on the market, meaning that you won't experience any competition! You will be the only seller of these kinds of products.
While you handle the business side of things, we will handle all the hard stuff. We will print and ship the products under your brand name on your behalf.
We will not print the design until your customer makes an order request, allowing orders of small quantities of single units.
Essentially, everything will already be taken care of for you. All that's required is stating your preferences and interests, and you'll have a unique chance to create your own brand through selling Premium Products.
And having your own brand can boost your online business significantly and help your business become memorable and unique.
How you can sell your custom products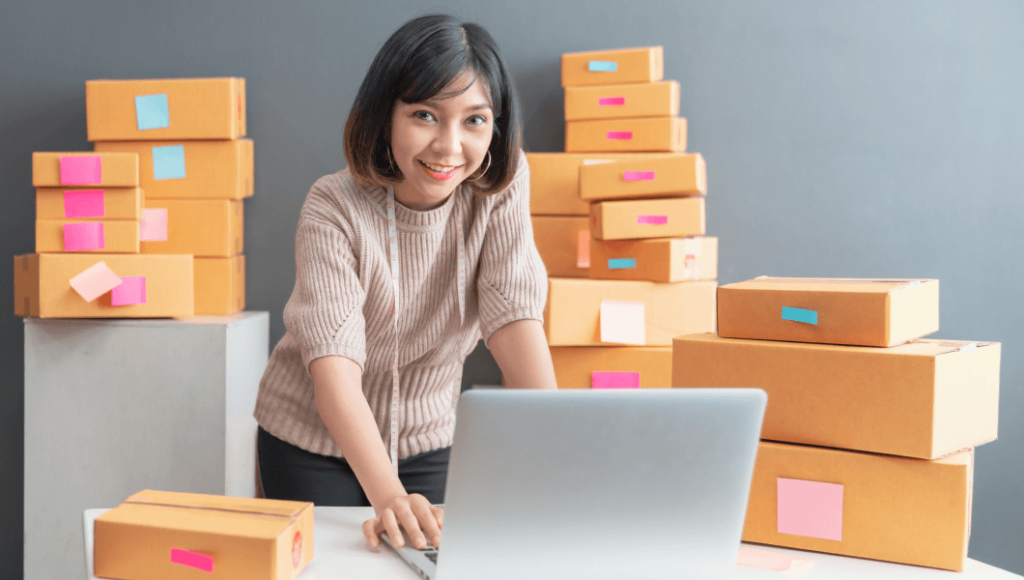 Having a one of a kinds product offering, you can't just wait around for people to call and ask you for the product.
And the beauty of these kinds of products is that you can sell them on literally any platform! Let's look at it more closely.
Don't have a platform where you can list your custom products? No problem! We'll build you your own online store absolutely for free!
That's right, you have a chance to get a fully-functional online store made with your preferences in mind by subscribing to Sellvia. You will get your online store with uploaded custom products to its catalog, each having its own separate page.
The online store will have a unique logo, a niche-related domain and all the necessary tools to make your brand grow.
[adv_banner_3]
Amazon is one of the world's largest online platforms and having access to Amazon consumers can greatly impact your online business.
Many large brands and highly successful sellers on Amazon earn well into the millions of dollars in annual revenue and lifetime sales.
As usual, we will handle all the heavy lifting and help you create an Amazon Seller account, upload all the products we've designed and make their pages irresistible for shoppers.
Don't miss your chance to rack up sales on one of the biggest online marketplaces out there! Moreover, if you want to broaden your business presence even further, you can tackle other top marketplaces such as Walmart, Etsy, and others.
Social media obviously plays a large role in today's world, and building a social media presence is essential to find customers and boost your sales.
That's why we are ready to create and design your own business accounts on the top social networks. As a result, this will boost your brand recognition, level of trust, and number of potential customers.
Find out more about how you can make tons of money selling your custom products by booking a call with our business advisors! They will tell you all about the ecommerce world and show you the best way to start and grow your business!

As you can see, you have complete freedom of choosing in which direction you want to take your business. Whether it's through your online store, social media networks, or marketplace such as Amazon, we'll help guide your brand in the right direction towards success.
How branding benefits your business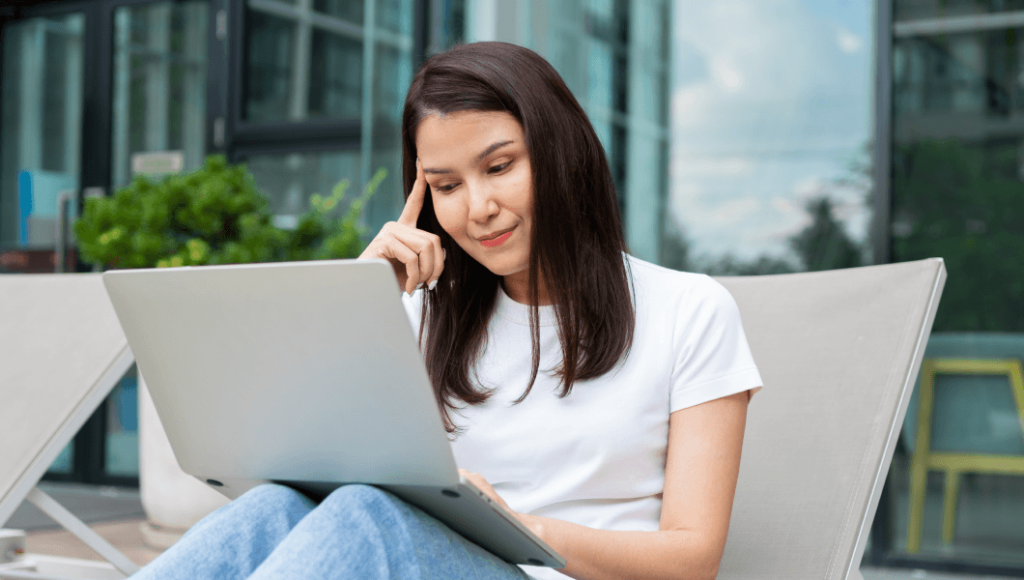 There's no doubt that the ecommerce industry is growing very quickly and the business environment is constantly getting more competitive. So, no matter what space you're in, it's crucial to establish a name for yourself through branding.
Branding plays a huge role in gaining and attracting customers, as well as improving your business's overall visibility. So, how does branding benefit your business?
Builds and maintains customer loyalty 
When customers are familiar with a certain brand's products, good branding will keep them coming back for more future purchases. An online business that offers awesome products and displays effective branding will increase customer loyalty.
And when your customers are loyal to your business, it's easier to influence them to purchase from you again. Moreover, it's even more affordable.
Building a consistent brand experience, you will drive more baseline revenue, but what's more important is that you'll acquire customers who will become loyal followers of your business and brand. And having a following who will boost your brand's awareness by word of mouth absolutely for free is priceless.
Your followers might even create their own communities, where they will share their awesome experiences they've had with your brand. This will undoubtedly increase your customer engagement and drive more sales!
By establishing a brand, you increase the chances of customers recognising your products, and choosing it.
In our world filled with millions of different advertisements, when a customer sees a brand's color, theme, logo, etc., they are much more likely to purchase that product over all others. Simply because they are already familiar with the brand and what it stands for.
A well-made brand, no matter how simple or jarring, will always get recognized.
Having a brand on your items like t-shirts, caps, or water bottles or openers, businesses leave a powerful impact on their customers in ways that'll position them ahead of their competitors.
Improved credibility and trust
We always have some kind of trust issues when it comes to trying new products or services.
This is why having a brand, you'll set yourself apart from other businesses with your own values that customers will also believe in. A great marketing strategy, along with excellent products and great customer service, combined with influential values will allow any business to set itself as a leader in its space.
Shared company values and beliefs 
When a brand has its own identity, it's much easier for people to connect with its values and beliefs. And when people align themselves with your values, they are more likely to purchase from you.
Great branding is the foundation of a successful business.
When a business has clear motives, values, beliefs, visuals, etc., all other aspects can be modelled around it. Your marketing strategy can be built off these aspects and create a consistent message that will help customers relate to your brand.
If you change around your logo or its colors every other week, most customers will get confused and will simply move on to something else.
Examples of Amazon products you can sell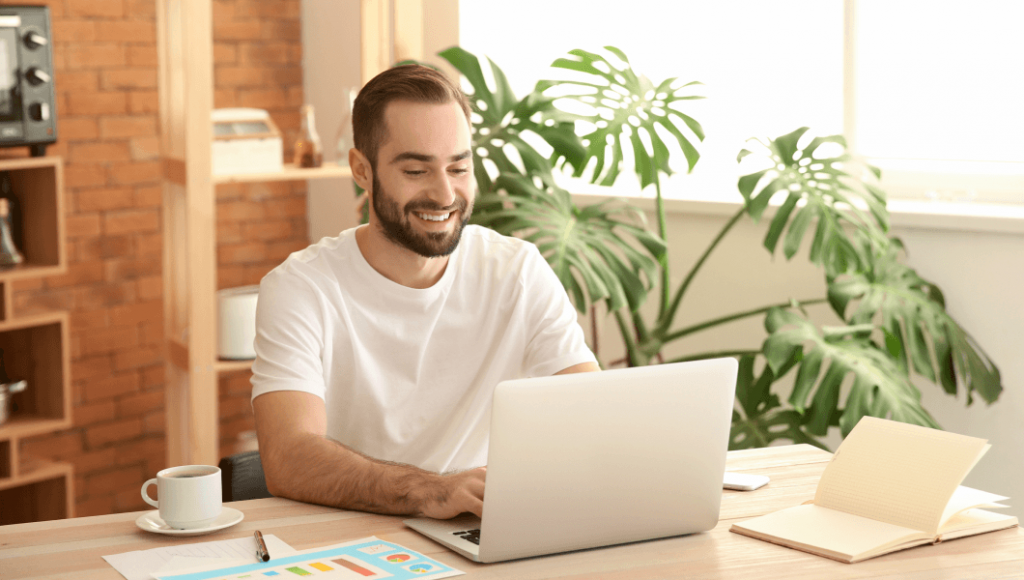 Amazon is filled with millions of amazing products that people buy everyday.
It has allowed ordinary people to cash in on their unique product ideas. Let's look at a few examples.
You can really let your imagination run free and find the most wild, strange, and beautifully designed products.
Here is a seller who managed to make over $1.5 million on selling custom designed beach towels!
[slider_1]
Can you imagine that? Over a million dollars on selling regular items that people use constantly. That's mind boggling to say the least. However, it's real! And, now, thanks to Softerry, people can go to the beach and show off their uniquely designed beach towels.
If you want to achieve something similar (or even greater!), with Sellvia you can do it! We can make the same designs, or ones of your choosing, and you can get started in no time.
Simply contact our business advisors for a free consultation, and they'll guide you through the whole process, explaining everything in as much detail as you need

How about something even simpler?
How about selling plain old t-shirts with funny and ridiculous statements? Well, here's an example of a seller who made over $50 million throughout its working cycle! Amazing, isn't it?
[slider_2]
Albeit the store has been active since 2008, those are still some incredible numbers.
And with our Premium Products, you can also create an online store selling custom products such as t-shirts. There are plenty of fun and entertaining ideas out there that haven't hit the market yet. And, now is your time to showcase yours and make a living out of it!
While you continue on waiting, others are already making thousands and even millions of dollars! So, contact our business advisors absolutely for free, and find out how you can build a thriving business selling your own unique custom products!
Selling your own custom products: Final thoughts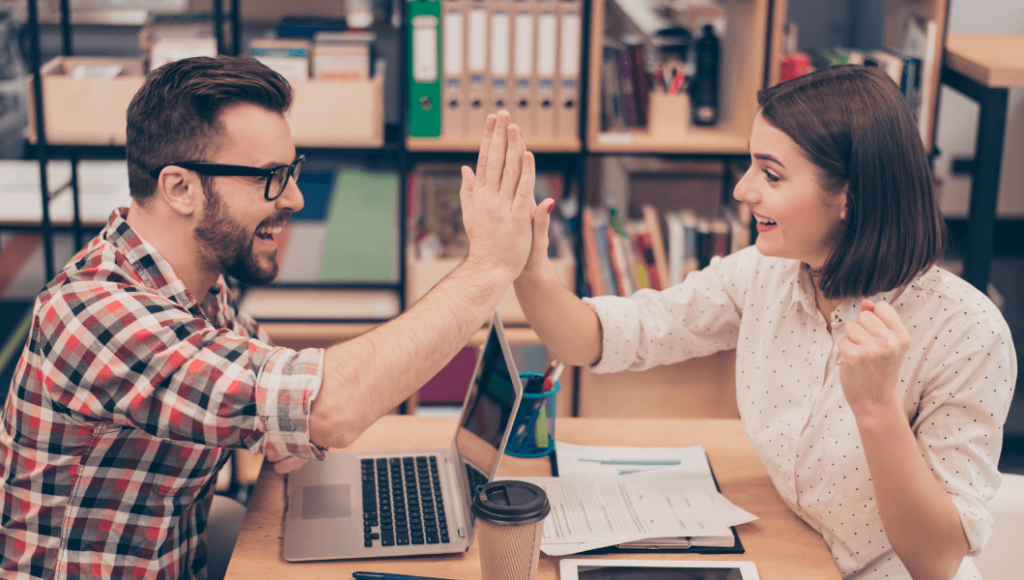 It has never been easier to start a business selling your own custom products. With Sellvia's Premium Products, you have a unique opportunity to establish an income source selling your own items hassle-free.
You just have to specify your interests, and our specialists will help you with everything else. From the niche product choice to the creation of the custom design and order fulfillment. Everything will be taken care of for you and you will get custom products that you can sell anywhere you want. Whether it's your own online store, Amazon, a social media platform, or any other marketplace. You choose how, when and where you will sell your products.
Generally, it takes a lot of time to start an online business like this. However, with Sellvia's Premium Products, you have an opportunity for a hassle-free start of a business where all the hard stuff is already taken care of for you.
So, why wait? Book a meeting with our business advisors! They will tell you all about the ecommerce business and how you can start selling your custom products. It's easier than ever, so why not try it?
[adv_banner_13]
The post Meet Premium Products: Make A Living Selling Your Own Custom Products appeared first on Sellvia.