Warren Buffet, the world's most famous investor and business magnate, once said: "It takes 20 years to build a reputation and five minutes to ruin it." And indeed, brand awareness and reputation is no joke! Some say it is key to succeeding with your venture, whether it's a humble ecommerce startup or an already well-established enterprise. That's why we decided to take a look at how to increase brand awareness — and gathered 3 awesome real-life examples to get inspiration from!
[table_of_contents]
What is brand awareness
If you're looking to find out how to increase brand awareness for small business, you have to go into the basics.
Simply speaking, brand awareness shows how well people know your brand and how quickly they associate your core products and services with it.
For example, let's say you want to pick a movie to watch online tonight. What's the first name of a streaming service that comes to your mind immediately?
Or, let's say you need a pair of running shoes. Which company name will you be looking up to check the catalog and prices?
As you can guess, these companies have already invested tons of effort to increase brand awareness and recognition. That's why you can remember them so easily in an instant.
But how exactly are they benefitting from it? And how to build brand awareness to boost your business?
Why increase brand awareness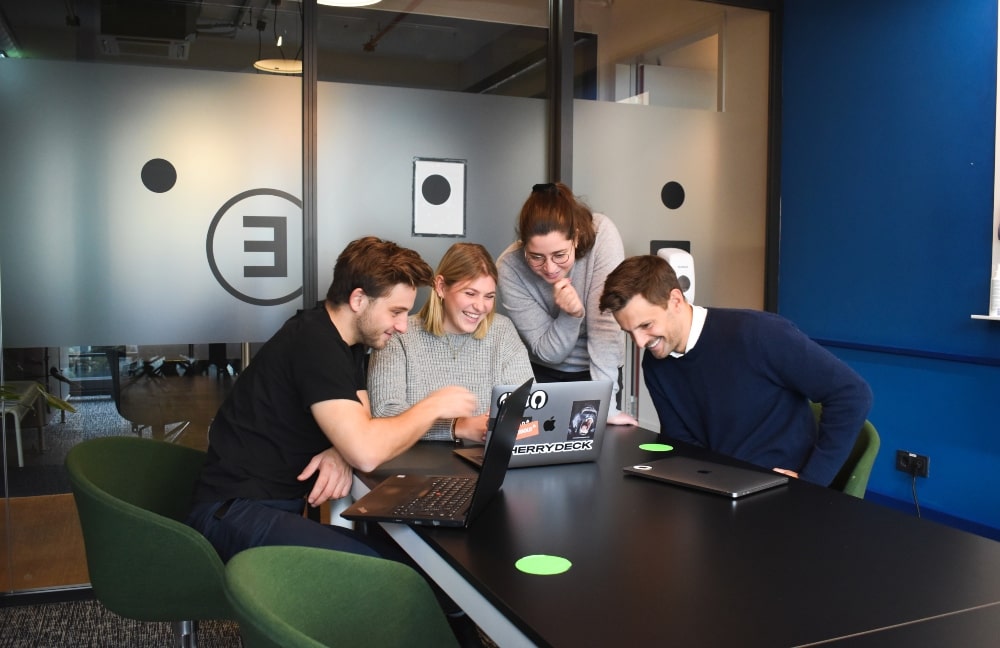 So, building brand awareness means that people know your company and chooses it over dozens — if not hundreds — of competitors. An increase in brand awareness leads to many benefits, here are just some of them.
Basically, you profit from a strong, well-established reputation. People know quite well who you are and what you can offer. That means, when they have a need that your product is known to satisfy, they look for no one else. They just go to you for their purchase!
Your market share increases
With a strong brand image — and potential buyers keeping you at the back of their minds — you're defining customers behavior. They keep preferring your offering to similar products from less known companies. That's how you gradually become a leader in your industry and watch your market share grow.
You enjoy higher customer loyalty
What happens when people come back to buy from you again and again? When they follow and discuss you on social media, and spread the word about your offering? They create and support a whole welcoming community around your brand! And from creating an accurate buyer profile for most efficient promo campaigns to profiting from return customers and their higher order value, there's a lot you can gain from added loyalty!
Another way to build brand awareness is by offering unique products. That's exactly what you get with Premium Products! A premium service that will allow you to build a strong ecommerce brand all about top quality products with rare, beautiful designs.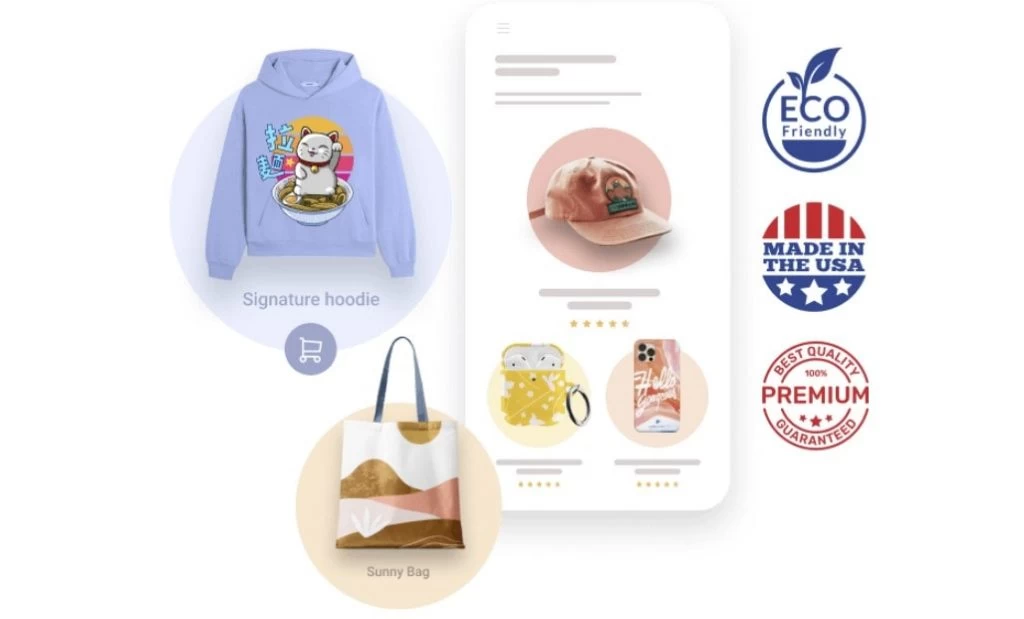 All you have to do is tell us your specific interests and our professionals will find exactly the type of products aligned with your interests that will win over the customer's hearts. Our specialists will handle the heavy lifting, from the products designs to the products themselves and the logistics, all while you sell pet products from home and focus on doing what you love. Once everything is ready to go, you can sell the products wherever you please, whether through your online store, an online market place, or even on social media. You are free to take your business in any direction you wish.
Sounds too good to be true? Here's just a handful of awesome case studies to show what you can achieve with a high brand awareness!
How Kanye West's collaboration with Gap led to the highest daily sales in Gap's history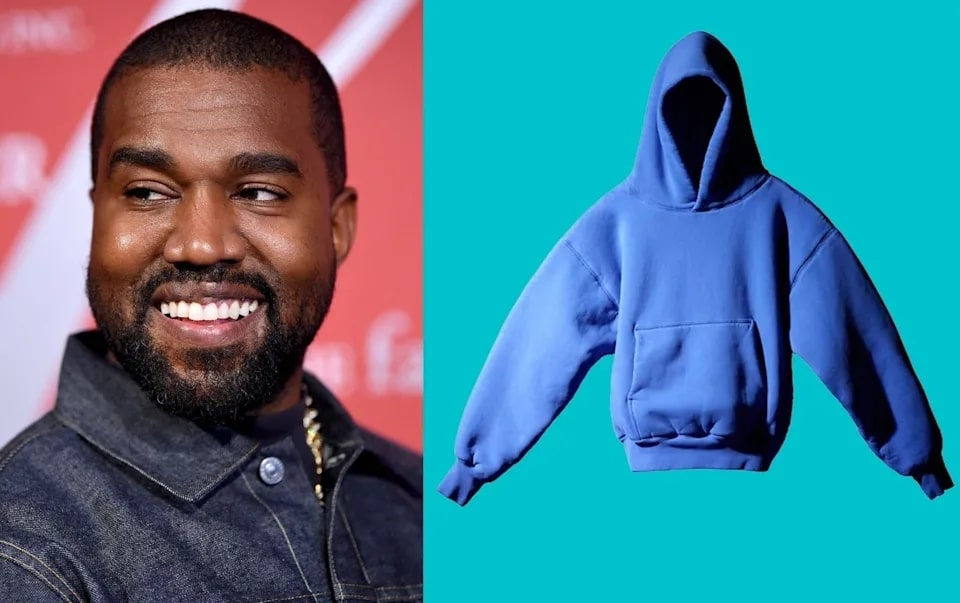 Image credit: Yahoo! Sports
Brand collaboration can work magic, and this story illustrates it perfectly.
In 2020, Kanye West, a renowned musician and fashion designer, signed a 10-year deal with Gap, a popular clothing retailer. One of the products launched within this collaboration — Yeezy Gap hoodie — had the most sales in a single day in Gap's history.
Rolled out on September 29, 2021, the hoodie sold out in hours! And, what's more, brought a whole new customer segment for Gap to explore.
That's right: 70% of the hoodie buyers were Gap's first-time customers.
The bottom line?
Influencer collaboration can introduce your brand to a new audience — and lay the foundation for your future business growth. 
And speaking of brand awareness boost that can help your brand win some extra market share…here's another brand that took a huge leap forward!
How strong brand awareness helped Glico become #1 on an overseas market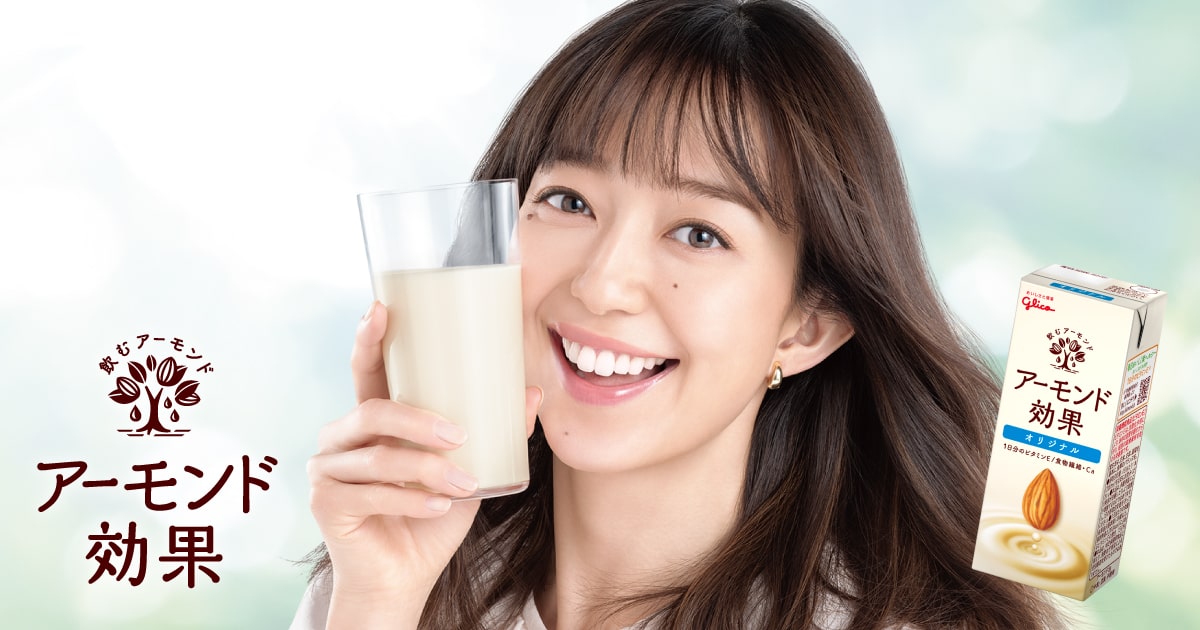 Image credit: Glico
If you're looking into how to increase company brand awareness, never underestimate the power of social media — it can take you further than you expect!
Ezaki Glico, the hero of this story, is a Japanese confectionary company making chocolate, ice cream, dairy products, and more.
In August 2021, it entered China, its first overseas market ever, with Almond Koka — an almond milk brand distributed through Tmall.
In just 2 months, Almond Koka has become the top selling almond milk product on Tmall.
As the company explains, the decision to expand the business to a whole new foreign market was due to Glico's strong brand awareness among Chinese consumers.
Using social networking sites for marketing and engaging early adopters, Glico has swiftly won a fair share of China's rapidly expanding plant-based milk market.
This is a shining example of what increasing brand awareness can do for your business. It's exactly what can drive your business forward — and let you target new audiences, enter new markets, and gain higher profits.
How a smart brand awareness strategy led to a 30% cut in ad spending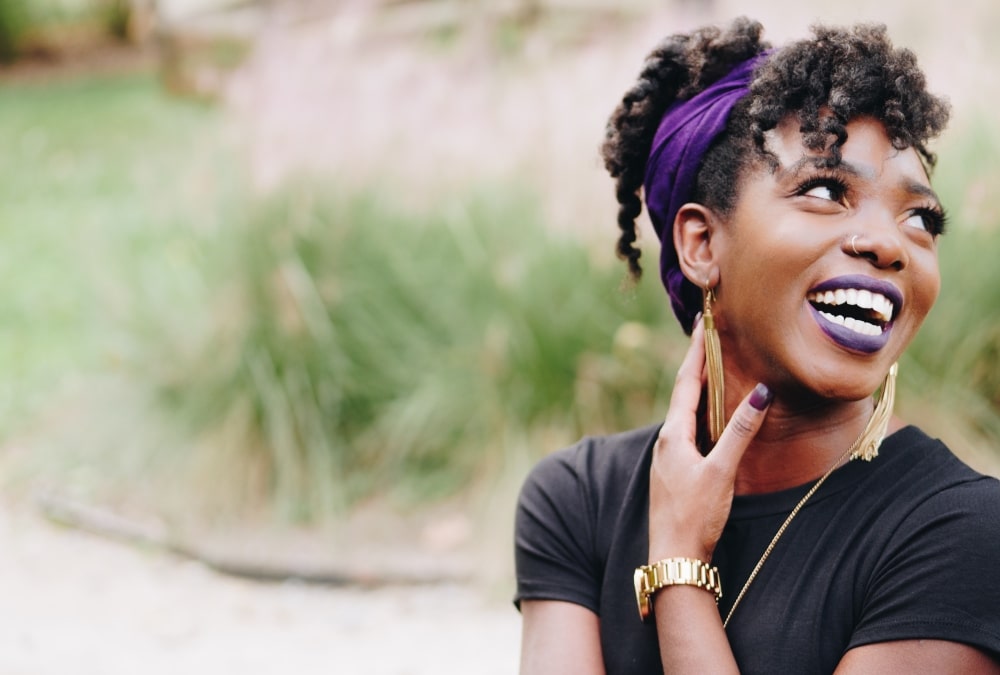 Yes, that's what your brand reputation can do, too!
With a strong brand, your profits can increase not only because your revenues go up — but also because your expenses go down.
That's exactly what happened to a high-end jewelry brand, the client of Havas, a multinational advertising and PR agency. Looking for a way to drive brand awareness and sales for the brand, Havas teamed up with Oracle, a computer technology corporation — and developed an elegant high-tech solution.
Thanks to it, the brand got a chance to connect with potential buyers while they were looking up niche-specific content. As a result, there's now a steady connection between this brand name and all sorts of media topics related to industries like fashion, jewelry, and accessories.
And that's why there's now a spike in the brand's website metrics: a 30% lower cost per action and a 22% increase in the average click-through rate!
This way, this brand awareness strategy solves 2 major issues at once for the brand.
Making customers associate luxury jewelry and fashion accessories with the brand name, the company boosts brand recognition and competitiveness. And improving their SEO metrics greatly, it drives more traffic to the website and makes it rank higher on Google.
What's the conclusion?
Growing brand awareness is vital if you want your business to succeed
From guest posting and launching brand collaborations to teaming up with social media influencers, there are so many things to explore to build brand awareness! Vast online exposure, positive media mentions, buzzing online communities — all these play a part in growing your brand awareness and ultimately, scaling up your profits.
Need a hand with giving your brand the online coverage it deserves? Let us help you increase your brand awareness and build a strong brand with Premium Products. We'll search for what shoppers are looking for and build a product offering that will cover their unmet demand!
The post How To Increase Brand Awareness Like A Pro: 3 Companies That Nailed It [Case Studies] appeared first on Sellvia.