Suppose you're providing SEO to a department store or coffee shop. How will you give them value when they're competing for keyword rankings against big names like Walmart or Starbucks? The answer is a local strategy.
Forty-six percent of all Google searches are for local information. This means a business website can rank high for keywords related to your products or services if you incorporate signals of your client's physical location into their content.
This presents you with an opportunity to compete with those big names. Your client's website can rank higher than them on search engine results pages (SERPs) with local SEO.
What is Local SEO?
SEO is the process or set of practices for improving a website's visibility. It aims to increase keyword rankings and boost the quality and quantity of organic traffic.
Local SEO does the same thing, but it also optimizes for local visibility. By doing so, you increase a website's rankings for location-specific searches. So when someone does a Google search for a "department store near me" or a "coffee shop in [neighborhood]," your client shows up at the top.
Local SEO allows businesses to compete with larger enterprises where it matters: within their area.
How Your Clients Benefit from Local SEO
By incorporating local SEO into your offerings, you can provide excellent value to your clients. It will help them:
Be More Competitive
Local SEO doesn't just improve keyword rankings — it provides valuable insights. You benchmark competitors as part of strategizing, giving you a wealth of data.
You'll identify what competitors are doing better than your clients. They can then incorporate any insights you glean into their business to improve customer satisfaction and set themselves apart from the rest.
Improve Online Visibility
The top five results on SERPs get more than 67% of all clicks. That's where your clients' websites need to be, and an effective local SEO strategy will get them there.
In addition to improving keyword rankings, local SEO will make it easier for potential customers to find your client. It involves optimizing their Google Business profile, so consumers easily find their open hours, ratings and reviews, address, and contact number.
Gain Targeted Web Traffic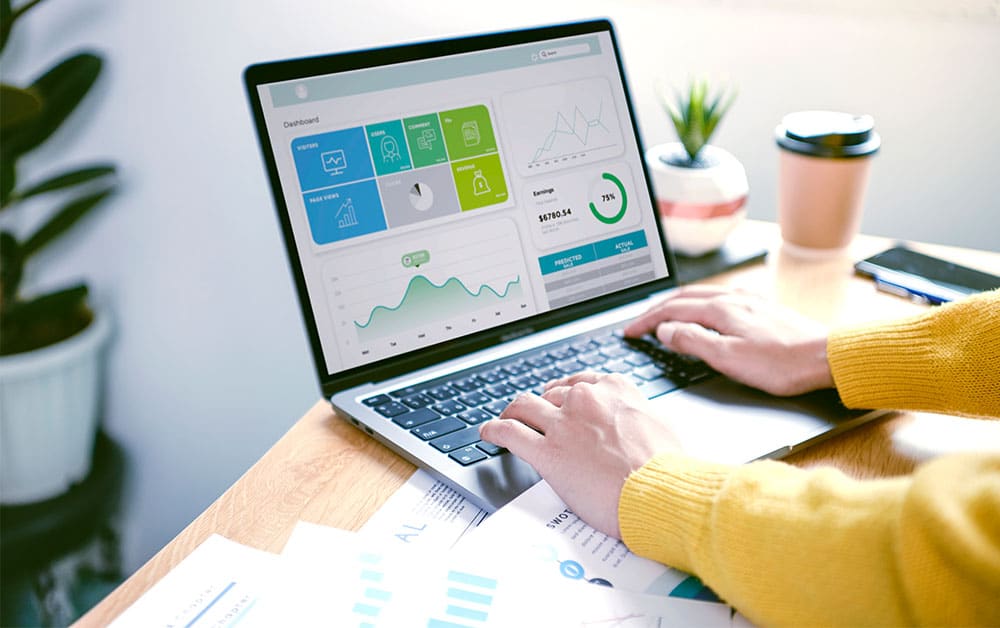 If your client has tried traditional marketing methods, they likely received many calls and emails from unqualified leads and people unlikely to make a purchase. That's because these methods advertise brands to anyone who sees them.
Local SEO helps weed out irrelevant traffic. Your client's website won't appear if a consumer uses search terms unrelated to their business. Instead, it will reach those that are ready to make a purchase.
Generate More Leads
In general, SEO generates more leads by improving a website visitors' user experience. Local SEO makes even more by optimizing for Google Maps as well.
Many users looking up nearby businesses on Google will also use Maps for navigation if they intend to visit. Increasing your clients' visibility there will get them more calls and visits from potential customers.
Establish Thought Leadership
You will perform content marketing and link building as part of your local SEO efforts. These don't just boost your clients' ranking on SERPs; they improve potential customers' perception of your brand. Local SEO will turn your client's website into a go-to knowledge resource.
Boost Conversion Rates
Improved website visitor experience plus thought leader status equals higher conversion rates. Your clients will see more contact form submissions, email subscriptions, and phone calls from their websites.
Increase Sales
Lastly, all these benefits translate into an increase in their bottom line. The more your clients invest in local SEO, the more sales they generate. Business owners can expect an average ROI of $2.75 per dollar of investment.
Who Should You Offer Local SEO To?
All businesses can reap the benefits listed above, especially if proximity is a deciding factor for their customers. For example, people are more likely to choose a restaurant that's within a 15-minute drive than one that would take 30 minutes to reach.
Even those without a physical store can use local SEO. E-commerce businesses can target specific delivery locations to increase traffic from those areas to their website.
You may want to focus more on traditional SEO if your client targets a nationwide audience. However, you can always use both. Your traditional SEO will likely help your local SEO efforts and vice versa.
Partner with SEOReseller to Offer Local SEO
Increase your range of services with SEOReseller's white label local SEO services. You'll attract more clients, provide them with more value, and increase your sales.
Want to learn more about local SEO? Join our live webinar on October 5, 2022, where our digital marketing experts will discuss it in further detail.
The post The Missing Ingredient in Your SEO Strategy: Local appeared first on SEOReseller.