Boo — it's fall, and that means two of the most anticipated holidays of the year — Halloween and Thanksgiving — are just around the corner. As we cruise into October, Halloween, which is October 31st, is on many people's minds. If you're thinking of running a general-goods online store or one aimed toward parties or celebrations, you're in luck! In today's blog post, let's take a look at some suitable Halloween products you can easily find on Sellvia and make the most of your Halloween marketing campaign with.
[table_of_contents]
Themed Gift Items
Who doesn't love a party favor? Consider stocking your store with these Sellvia must-haves that evoke spookiness and fun on the night of your Halloween bash. Guests will love the festive flair and function: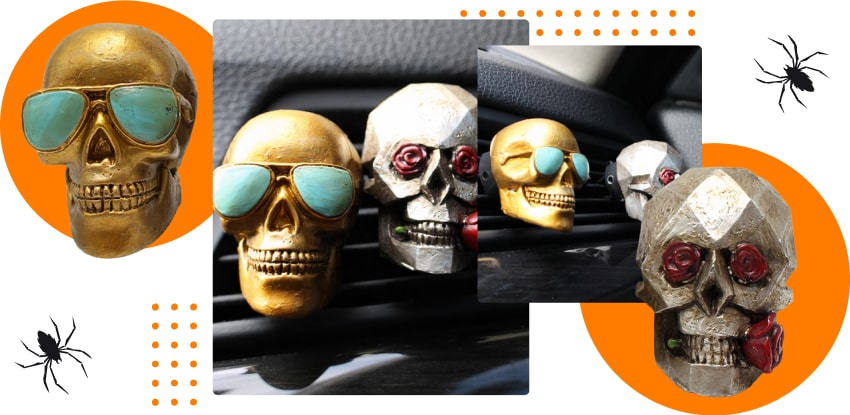 Skull Air Freshener Duo ($2.99)
Let skulls rattle as you twist and turn down the road and highway with this elaborate skull-design air freshener set. With clip-on claws and included fragrance tablets, these skele-buddies are a cinch to use, sure to be appreciated by any guest.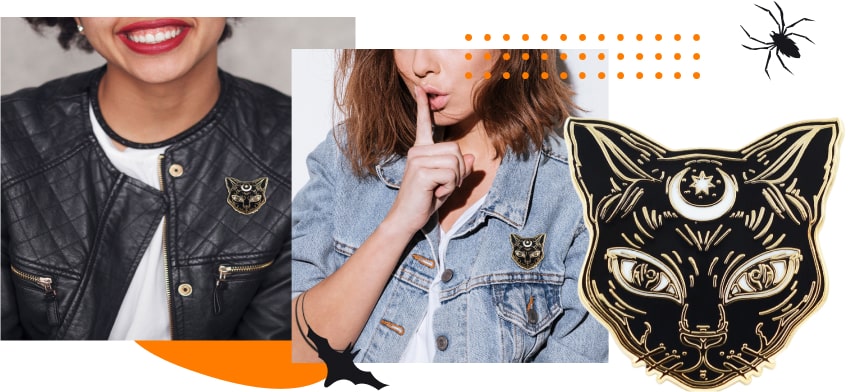 Luna The Black Cat Kitty Pin ($4.49)
Seen as animals of superstition (but also of bad luck), black cats can be frightful to some, but when on this exquisite enamel pin — they're quite charming. Gift party guests this edgy cat pin for a stylish gesture.
Halloween Products: Personal Accessories
What's Halloween all about? Dressing up (and candy, of course). Take a look at some stylish add-ons available on Sellvia to help jazz up your look — whether you're in a casual Halloween look or a full-on costume.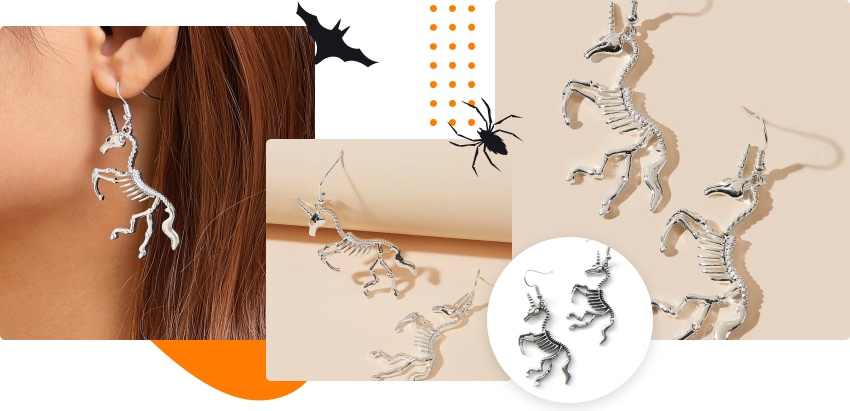 Unicorn Skeleton Earrings ($0.99)
Unicorns are usually magical and whimsical — but this Halloween, take it up a notch with these boned danglers, constructed of zinc alloy. Add a touch of effortless (but scary) "wow" to your look.

Take a trip with the extraterrestrial on All Hallows' Eve! Send out-of-this-world vibes to any look with these layered earrings that depict a UFO abduction.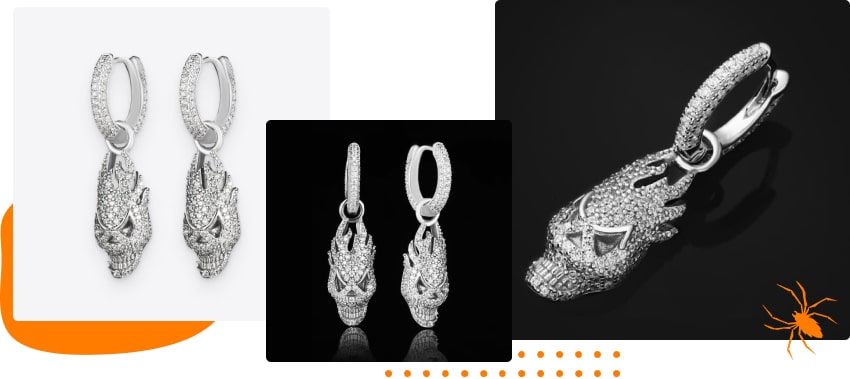 With its grinning teeth and high-arched eyes, this sinister skull doubles the halloween trouble on your ears as two fun, spooky accessories. Brass-and-zirconia construction ensures long-lasting shine and fright to any Halloween look or costume.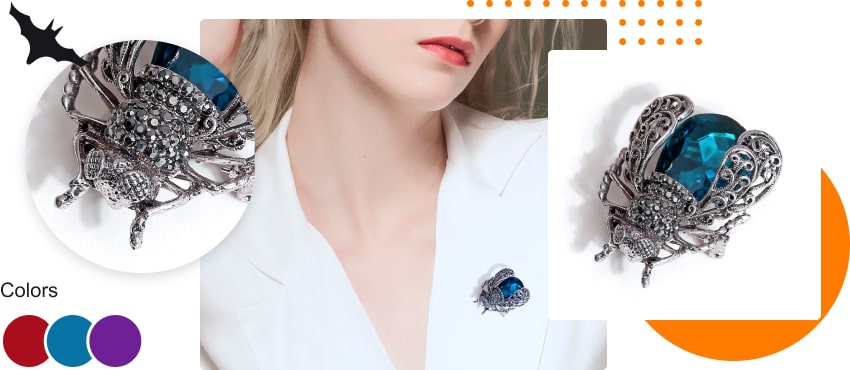 Whether you're dressed in costume as a witch or a wizard, add some spine-tingling flair with the ultra-bright accessory — available in purple, blue, and red.
Astronomical Sphere Ball Ring ($1.49)
Bring in spectral forces and powers from times past in this mysterious, stylish three-layered ring. It makes a perfect accessory for a gothic or steampunk outfit and can also be worn as a necklace pendant.
Halloween Products: Party Decor
On Halloween, decor and props are essential for creating a spooky, festive atmosphere. While we don't have pumpkin, witch, or ghost stuff (yet), here's something to help out on your party night: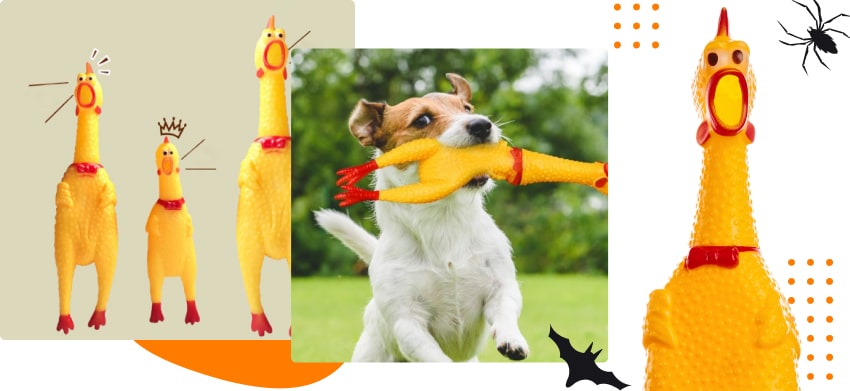 Hot Sell Screaming Chicken ($0.99)
Let out a scream — and stir up fright — with this amusing rubber chicken toy. One squeeze, and this prop toy lets out a shrill screech. This buddy will be the highlight of any walkthrough haunted house or casual throwback.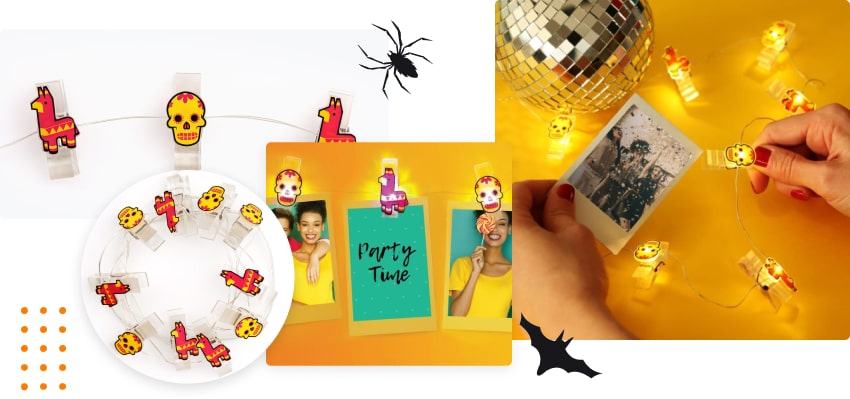 Nothing says creepy party time like lights and skulls, right? This festive Mexican-inspired light string with clips can hold polaroids and also just act as spooktacular decor for a counter or living space for entertaining at any Halloween get-together.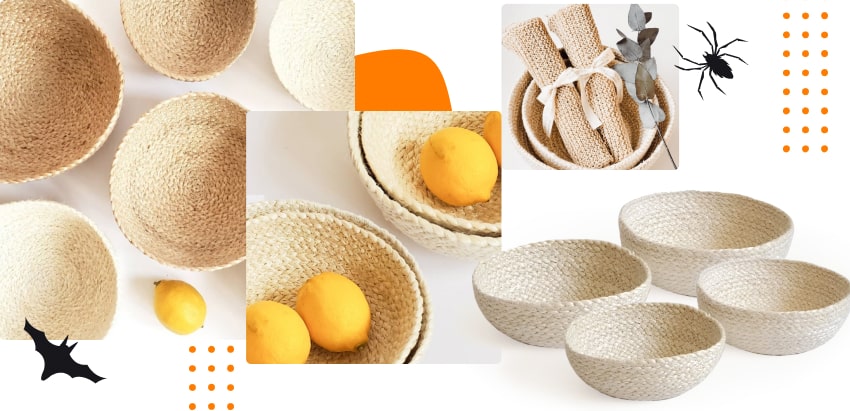 Kata Candy Bowls (Set of 4) ($27.99)
Leaving candy out for trick-or-treaters? Play it safe and steer clear of glass or ceramic! Opt for these seasonally-appropriate multi-size bowls made out of handwoven jute, a sturdy plant fiber. These bowls also work great for inside the house for treats as well; their shatter-free build also makes them less of a hazard for those who party too hard…
"Survivor" Garden Marker ($2.49)
Crazy front yard displays are a must for any Halloween. If you're a festive decorator, consider using this "Survivor" sign for any zombie display or gruesome bloody setup with skeletons and a still-moving body perhaps.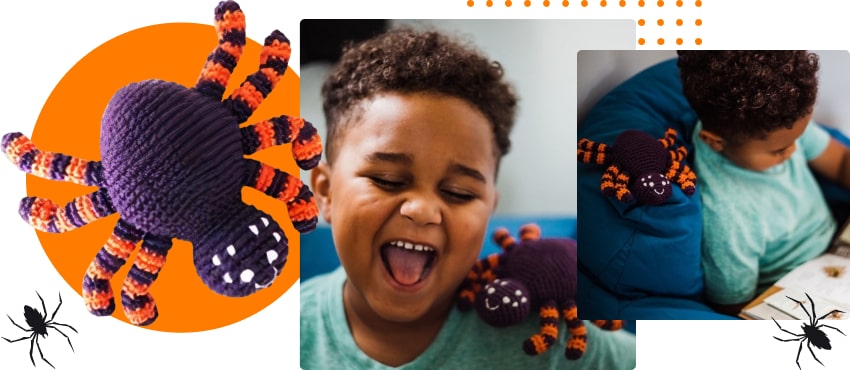 Okay — so while technically a baby toy — this plush (yet creepy) bug can do double duty as a tabletop decoration or chill atop a fire mantle for easy Halloween interior decor. Soft cotton yarn allows for a soft touch wherever you place it.
Do you wish your Halloween products to be something truly special? Say no more!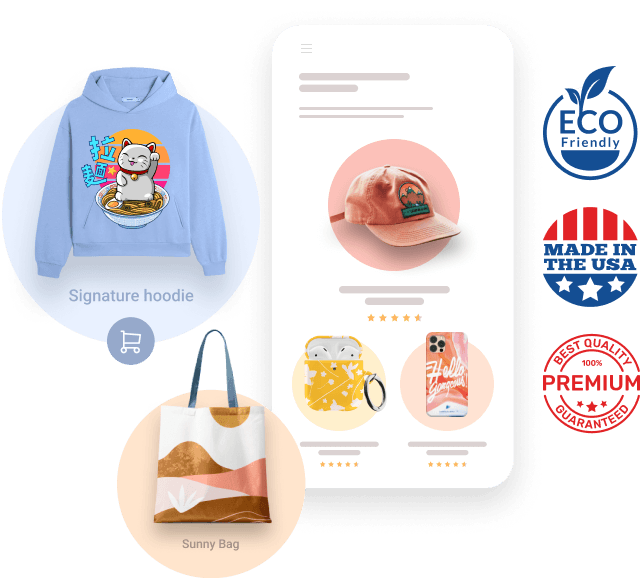 And there you have it — from gentle yet spooky to functional and fun, we've rounded up some great picks for this October 31st that work as accessories, decor, and little party gifts — so everyone can have a spooktacular time.
Remember — all items are available only via the Sellvia subscription. You can add these Halloween picks to your store to sell to your store visitors — or you can buy for yourself by shopping our site. But there's more to come.
Have you always thought that you're meant for something special? Say no more — it's time for you to start selling your own, unique products. Sounds too difficult? No way, it's all on us!
We'll take design unique products for you that customers actively look for online, but nobody offers yet, allowing you to enter the market with something unique and win your customers' hearts.
Plus, we'll look after all the technicalities relating to product manufacturing, packaging, shipping (1-3 business days), etc. to let you run your profitable business effortlessly.
Moreover, we'll create an account on Amazon for you and upload your products there, so you will enjoy all the benefits of

selling through Amazon

, the website the majority of Americans shop online.
Feel free to check the examples of the mockups our team creates for our clients everyday!
[slider_1]
[slider_2]
[slider_3]
[slider_4]
SUMMARY: Halloween is one of the most anticipated holidays of the year, and one of fall's two greatest days of celebration. So, everyone will need some gear and props to get into the mood! Prep your own online store ahead of time with some of these frighteningly-cool Halloween stuff from our Sellvia catalogue or go beyond and start selling your unique, most-demanded Halloween products we're happy to create and manufacture for you from scratch!
The post 30 Items to Sell On Your Store For Halloween appeared first on Sellvia.