It's that time again — Halloween, Thanksgiving, Black Friday, Christmas… Marketing your business around the holidays is non-negotiable — and can be particularly effective with the right email subject line.
Every holiday is an excuse to run a promotional deal, launch and sell new products, and check in with your customers. People are expecting to hear from your business — so you better jump on it!
Effective holiday emails aren't one-size-fits-all. The success of your email is directly related to the holiday, your customers, and what you sell. A costume company will have a lot more success with a Halloween email than a consulting firm. But a good subject line can help them both.
There are 2 main types of emails to send on every holiday: promotional or educational.
1. Send a promotional email to make a direct sale. Promotional emails could include teasers, discounts, coupons, new and relevant products, or a storewide sale.
Promotional emails are best when they're simple and to-the-point, like this teaser holiday discount email from Sonos:
2. Send an educational email to build a relationship with your audience. Give your customers and prospects industry news, useful local information, store updates, holiday music playlists, or other helpful information that isn't directly tied to a sale.
This email from fitness app FitOn offers a fun challenge and recipes for Halloween:
If you have something to sell this holiday — sell it! If you want to have a sale — do it! Otherwise, still send an email with helpful information — your customers will love it!
With that in mind, here are 200+ ready-made holiday email subject lines for your sales / ecommerce emails and also educational emails.
Jump to the holiday subject lines you need today:
What makes a good holiday subject line?
More than any other time of year, you will compete for your audience's attention during holidays — especially holidays with high sales numbers.
Keep that in mind when deciding on a subject line. Here are a few general best practices:
You can use puns, but try to avoid the very cliché ones.
Be direct about your offering. Get to the point of a discount or time-frame.
Keep it short and sweet. In a busy inbox, less stands out more than more.
Use emojis sparingly when they add depth to your subject line.
Lastly, look at the emails stacked in your own inbox. What stands out to you? Use similar words, length, and tone to the subject lines that you find yourself drawn to.
Related: Email Subject Line Best Practices to Get More Opens
Black Friday email subject lines
Black Friday promos are a must for any business. Whether you sell potential Christmas presents or software, everyone and their mom expects you to offer a discount the weekend after Thanksgiving.
Got a winning idea for your Black Friday promo? Great! Find a few catchy email subject lines to make sure your audience sees your promo in the crowd.
If you're not sure what to offer, try starting with a subject line first — then hammer out the details. Either way, make sure you follow our guidelines for promoting Black Friday and Cyber Monday with an email marketing campaign.
The key to a good Black Friday email and its subject line is brevity. Keep it short and get to the point: What's the discount, what products does it apply to, and when does it end?
This is an excellent example of simplicity in a Black Friday email from Onsen:
Towels? 30% off? Sitewide? Sold! I'm clicking that Shop the Sale button just to see what they offer.
If you sell physical products, it's a common practice to offer free shipping too. That way your customers can get all their shopping done from home without penalty.
Okay, let's get to the good stuff: Your Black Friday Weekend email subject lines. Note: You won't see any newsletter subject lines in this list. Black Friday is all about promotions — it's not the time for education.
Black Friday email subject lines for ecommerce
Teaser
It's that time of year again… ⚫
That Black Friday feeling
Is It time for Black Friday already?
Coming this Friday… our biggest sale yet
Check back tomorrow for our Black Friday release
Sneak peek
Sneak peek at Black Friday
Early access to Black Friday — only for our best customers
Early bird specials… they'll run out
First 10 people who sign up get [small gift]
Countdown
Sale Starts Tomorrow — get it while it's hot
X hours left until X% off
Set your timer — the sale starts in X
Inventory will run out! Set an alarm for midnight
Treat yourself this Black Friday 😉
Launch your promotion
Black Friday starts now — see the deals
Best sale of the year starts now
Shop HUGE sales now
Get the Black Friday Sale
X% off — today only
Black Friday Sale — 24 hours only
Black Friday deals — up to X% off
X% off in-store and online
Black Friday bargains you won't want to miss
TGI Black Friday
X% off everything
X% off [specific product or collection]
X% off [your product] until inventory runs out
Black Friday is here
3-day sale starts today
Black Friday sale drops now
Today-only: X% off
Resend your promotion
Only X hours left on this Black Friday sale
Run, don't walk to these deals
Get all your holiday shopping done today
Last chance — presents at half the price
X hours left to get X% off
Sale ends at midnight
You'll Never Get A Better Deal
Subject line emojis to help you get that extra sale:
🚨
💥
⏱/⏰
🖤
🤑
🏃
🎁
🛍️
🛒
💰
💵
💸
💳
⚫
📣
Cyber Monday email subject lines
In a time when more people are working remotely, and many are still uncomfortable shopping in person, Cyber Monday is a big day for sales. In 2021, buyers spent $10.7 billion on Cyber Monday alone. So make sure you have an ecommerce sale running, and be sure to promote it via email.
Here are some plug-and-play subject lines to hype up your Cyber Monday specials:
Pre-Cyber Monday email
Countdown: Cyber Monday starts in 3 … 2 …
Big savings coming tomorrow
The weekend isn't over
X% off in X hours
X% off starts at midnight
Day-of Cyber Monday email
Beep Boop: Cyber Monday is here
Amazing Sale: Online Only
$X off coupon
X% off all online courses
X% off everything plus free shipping
You could be done buying presents today!
Everything ships free today
X hours left on the best sale of the year
Skip the lines, shop Cyber Monday sales
Shop this sale from your couch
Social distancing? Here's the sale for you!
Spin the Cyber Monday wheel — get a discount
Get a special Cyber Monday discount
X% off plus free shipping — today only!
TGI (Cyber) Monday
Send more people to your ecommerce store with these emojis:
💻
👨‍💻/👩‍💻
✅
💰/💵
👜
Christmas email subject lines
Whether you're running a special promotion, or just want to send a little holiday cheer, don't miss the second most lucrative opportunity to sell to your audience — when everyone is buying presents.
Let's start with a checklist for Christmas email subject line success:
Highlight your offers: Everyone loves savings. If you're running a special sale, make sure to highlight it in your subject line.
Understand your subscribers' pain points: Who are they shopping for this season? Are they strapped for time? What do they need help with this season?
Bring the holiday cheer: You can include (not overused) puns, classic Christmas and Hanukkah references, and/or emojis.
Use the following power words: Now, You/Your, Thanks, New, Easy, and Free. Dynamically enter the subscriber's name, too!
Related: The most powerful words to use in your email campaigns
Inspiring holiday email subject line examples
Get inspired by these holiday email subject lines from real, recognizable brands:
Instacart: Check-off your holiday shopping list with Instacart gift cards
Toms: Your holiday style guide 🎄 | 35% off ends tonight
Francesca's: Last Chance To Get It Under The 🎄 for 50% off!
Groupon: Holiday stress? How 'bout a nice massage?
Bed Bath & Beyond: 🎁 5 most-wanted gifts at prices YULE love.
Drybar: 'Tis the season for blowouts!
Michael's: Happy Haul-days! Fill your cart with daily deals
Trek Bicycle Store: Win the holidays with our best-loved gifts
Wine Insiders: 40% off to get ahead of the holiday rush
Target: 2 days 'til Christmas & still need to shop? We can help.
Paper Source: Wrap up your holiday shopping 🎁
J. Crew: Image a world where all your holiday shopping is done early…
M.Gemi: Shimmer or shine? 4 shoes to glam up your holiday
Decorist: Alert: the holiday season is here, is your home ready?
Bombas: Merry, Bright, And So Colorful
Naughty 😈 and nice 😇 Christmas subject lines
In general, positive subject lines are better than negative ones. Most companies want to be associated with positivity.
But this Christmas, we're urging you to think outside the box with our naughty and nice list. Nice subject lines to promote positivity and naughty ones that are provocative or nod to a naughty Christmas character.
😇 Nice subject lines
Santa's gift to you: Free shipping
One-stop-shopping for the holidays
Christmas is coming…
From the shelves of the elves
Rudolph's sale: X% off
Cindy Lou approved presents
X% off. Our present to you
[Your product] for your loved ones' stocking
I'm dreaming of a [detail related to your product] Christmas
Gifts from Santa to make the kiddos smile
Top holiday gifts for less
Save More! With this week's holiday deals
😈 Naughty subject lines
Santa Baby, slip a [your product]under the tree
Treat yourself to [your product] this season (we won't tell)
Baby it's cold outside — warm up with [your product]
Don't tell our boss we're giving you X% off today
Feeling like the Grinch this season? Try [your products]
Presents for the Scrooge in your life
We won't tell Santa you bought this 😉
[Your product] so good it'll be hard to keep a secret
Shopping last minute? We got you
This gift is from Bad Santa
You can't always get what you want…[Except Today]
Halloween email subject lines
Businesses that sell halloween costumes and decorations should seek out ecommerce promotional email subject lines this time of year. In-person pumpkin farms, mazes, and haunted houses should send teasers, ticket sales, and event time/location information. And if you sell candy, you better make sure everyone knows it!
All other businesses should still be sending an educational Halloween newsletter. Here's what yours could include:
Nearby mazes and haunted houses for local businesses
A spooky Spotify playlist
The best neighborhoods for young trick-or-treaters
Tips on candy to avoid, or how to burn off those sneaky treats
Pictures of your employees' animals in costumes
Must-watch horror movies once the kids are in bed
Here's are a few of my favorite eye-catching subject lines from past years:
They're direct, to the point, short, and engaging.
Oh dear, this local liquor store went cliche and I'm not a fan:
Check out our list of read-made subject lines to inspire your Halloween email this year. Simply copy-and-paste one, or modify it for your business content and products.
Halloween email subject lines for ecommerce
Halloween Sale ends X
X% off. Get your wicked-good deal now
Halloween deals on
Deals as sweet as candy this halloween
Trick-or-treat! Sale starts today
Bone chillingly good deals
No tricks, just treats for the kiddos
BOO! Halloween specials for the whole family
Scary good — up to 50% off store sales
Happy Halloween: X% off storewide
Monster deals waiting for you
Deals that will chill your bones
Sale ends on Halloween
Like grown-up trick-or-treating
Halloween email subject lines for your newsletter
Trick-or-treat at our store all month
Without a mask: Our behind the scenes story
DIY Halloween costumes
Bone chilling inspiration
Scare your neighbors with these Halloween decorations
Wicked good costumes you can wear all year
Chase away the goules with these deals
How to avoid candy cravings this Halloween
Best neighborhoods for trick-or-treating in [your state]
Magical Halloween savings
Stay safe this Halloween
10 pets who wore it best
Our office dog's 5 favorite costumes
Just for Boo(mers)
Treat yourself, no tricks
Jack-o-lantern carving ideas for the kids
3 laws to pay attention to this trick-or-treat season
Calorie counter — Halloween candy edition
Last-minute Halloween costumes
Workouts to burn off those candy calories
Use these Halloween emojis to give your subject lines some magic:
🎃
👻
🕸
🕷
🍫/🍬
🧛🏻‍♀️
🏚️
💀/☠️
😳
😱
Thanksgiving email subject lines
For Americans stateside or abroad, Thanksgiving is a heartfelt holiday. It's also a day everyone has off — and most people have some time in the day to check their email. Black Friday weekend comes the next day (see our next section), but any business with U.S. customers should also send out an email specifically for Thanksgiving.
Companies that sell food, alcohol, or decorations will want to send several promotional emails — all with striking subject lines since there's competition in inboxes. If you have an Etsy store selling anything for a table setting, house decor, or food prep, make sure to send emails promoting everything you've got. Sell clothing? Everyone needs a cute Thanksgiving outfit that has some give around the waist.
Is your business completely unrelated to Thanksgiving? Simply say Happy Thanksgiving, and maybe send out some tips and tricks for leftovers, cleaning, or what to watch during the day. Here's some newsletter ideas:
Workouts to stay fit around the holiday feast
Colors, themes, products, to design your table
Thanksgiving treat ideas for your family, kids, and pets
Fun things to do before or after dinner
You can have some fun with a Thanksgiving email — use one of the gifs available in our Fall Gif Guide. This one is my favorite:
Thanksgiving email subject lines for ecommerce
Happy Thanksgiving! X off storewide
Gobble up these deals
We're thankful for you — [specific deal for customers]
X% off as a thanks to you
Turkey and Football go together like [2 products of yours]
Wines that pair with a food baby
Thanksgiving sale? That's gravy baby
Crust us, you won't want to miss this sale
Stuff yourself with these Thanksgiving deals
Tasty deals this Thanksgiving
X off our course — this tasty deal ends Friday
Thanksgiving deals gone by Black Friday
We're offering X% off — Thanksgiving only
Celebrate with X% off
Thanksgiving email subject lines for your newsletter
Give thanks this season
Happy Thanksgiving, from our Family to Yours
Thanksgiving or Friendsgiving this year?
Family, Feast, and Fun this Thanksgiving
10 family chat topics — no politics
Belly expanding outfits for Thanksgiving
Fall colors for your Thanksgiving table
Family games — fun on a full stomach
DIY table settings to wow your family
Desserts for the whole family
Starters your kids will love
Thanksgiving recipes for calorie watchers
Work off that turkey coma
Pre-Thanksgiving workouts to make room for turkey 😉
Feeling thankful for…
Give your pet a Thanksgiving dinner
What to do with your leftovers — 10 recipes
Emojis that are the gravy on your subject line:
🦃
🤤
💕
👪
🍁/🍂
🥔
🥕
🌽
🍗
🍽️/🍴
🏈
🧣
Stay tuned…
We're not done giving you fresh subject lines. Stay tuned for Hanukkah, Valentine's Day, Mother's Day, 4th of July, and more!
With AWeber, you can send holiday emails using one of our beautiful premade templates, split test your subject lines, and even create an ecommerce store to sell online. Get started for free today!
The post 200+ Ready-made holiday email subject lines to improve your open rates appeared first on AWeber.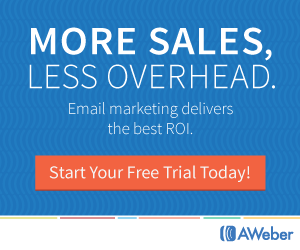 Article link