"If you're running an online business, don't go into last-minute promotions before holidays", all these ecommerce gurus usually say. Proper planning is important, indeed – but what if you're only starting your first venture ever these days? Or, what if you recently had some major life events that made you put your business on hold temporarily? However experienced you are and whatever business stage you're currently on, you still can enter the holiday season in style! And this is why we've collected these last-minute holiday marketing ideas for ecommerce you can start using today.
Last-minute holiday marketing ideas for ecommerce: work on your offering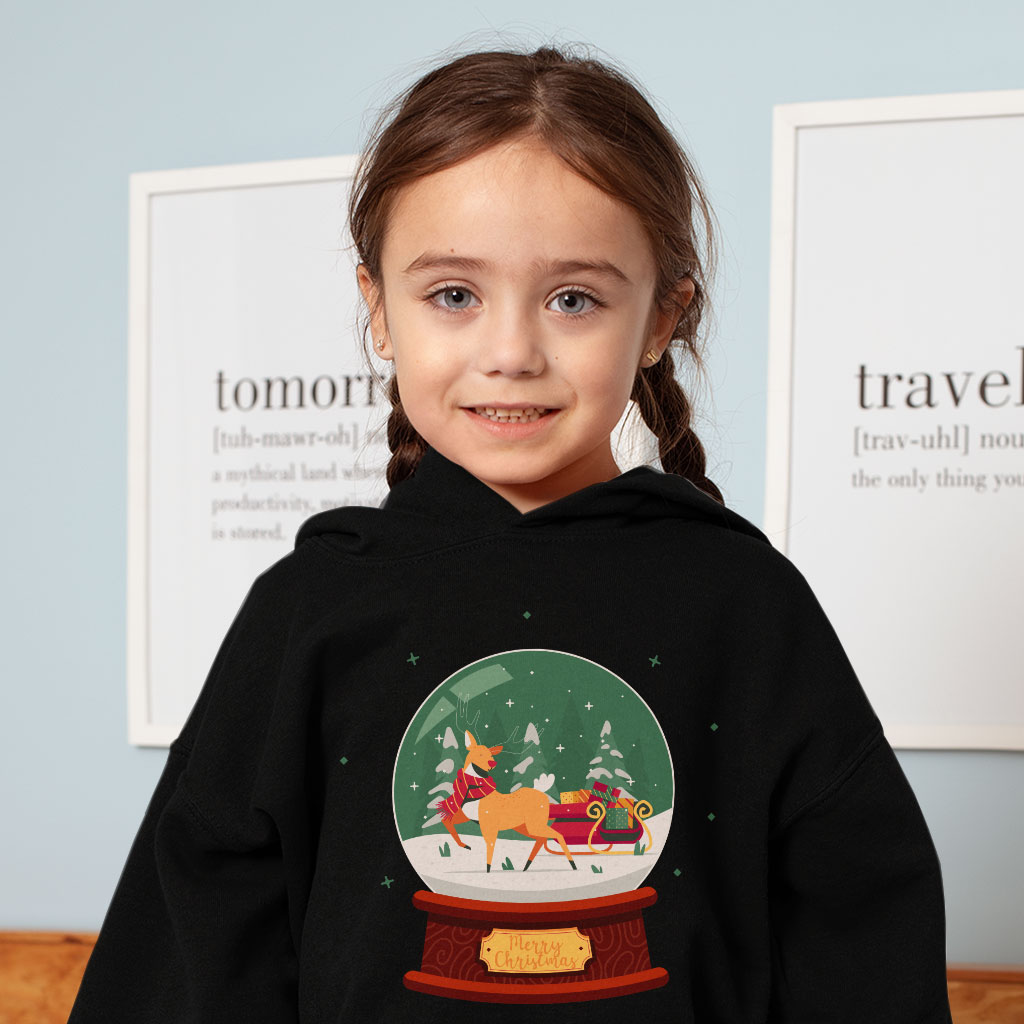 First things first: what exactly are you going to sell in the run-up to the holiday season? Your products and the way you present them in your store are crucial to your marketing strategy even if you don't exactly have one!
#1 Fill your store with unique festive products
When it comes to holiday products, probably, the easiest way to win the competition is to… never compete in the first place!
You've read this right: why sell the same typical seasonal products as everyone else does? How about outsmarting the competition and focusing on things that people look for, but can't find at any supplier?
Check out the incredible Christmas Premium Products packages we've prepared for the occasion! These memorable designs have been created by a whole team of artists and researchers after a thorough market analysis. Once you purchase a package for your store, it gets unavailable for other users. Therefore, you take an empty niche with these products – and make sure your offering is fully competitive. In the slideshow below, you'll see just a handful of touching design examples you could start selling today:
[slider_1]
#2 Put your bestsellers in the spotlight

 Does your store have a section like "Best Deals", "Most Liked", "Top Selling Products", etc. on its Home page? This is likely to be one of the most frequently visited pages on your site, so it's a good idea to place your best-selling products there.
Don't have stats on most commonly bought products yet? No worries! Alternatively, you can use this on-site space to showcase the products you're putting on sale – or even the new arrivals.
#3 Create bundles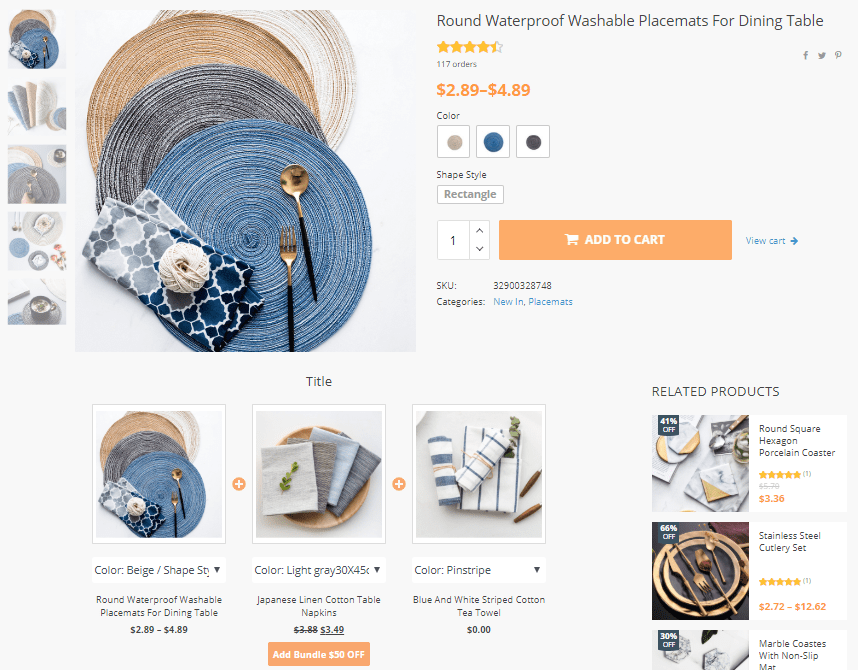 How do you like the idea of increasing your average order value? Simply put, don't you want your store visitors to buy more than one item at a time?
To make this happen, think of which of your products go well together – and combine them into bundles. Buying a bundle (a set of 2-3 similar or complementing products) is usually more economical than purchasing these products separately. Surely, your customers will be happy to get a great deal for the items were looking for so enthusiastically!
Running your store on Sellvia? Use these instructions to create bundles in your store and assign special pricing rules to them!
#4 Prepare cross-selling offers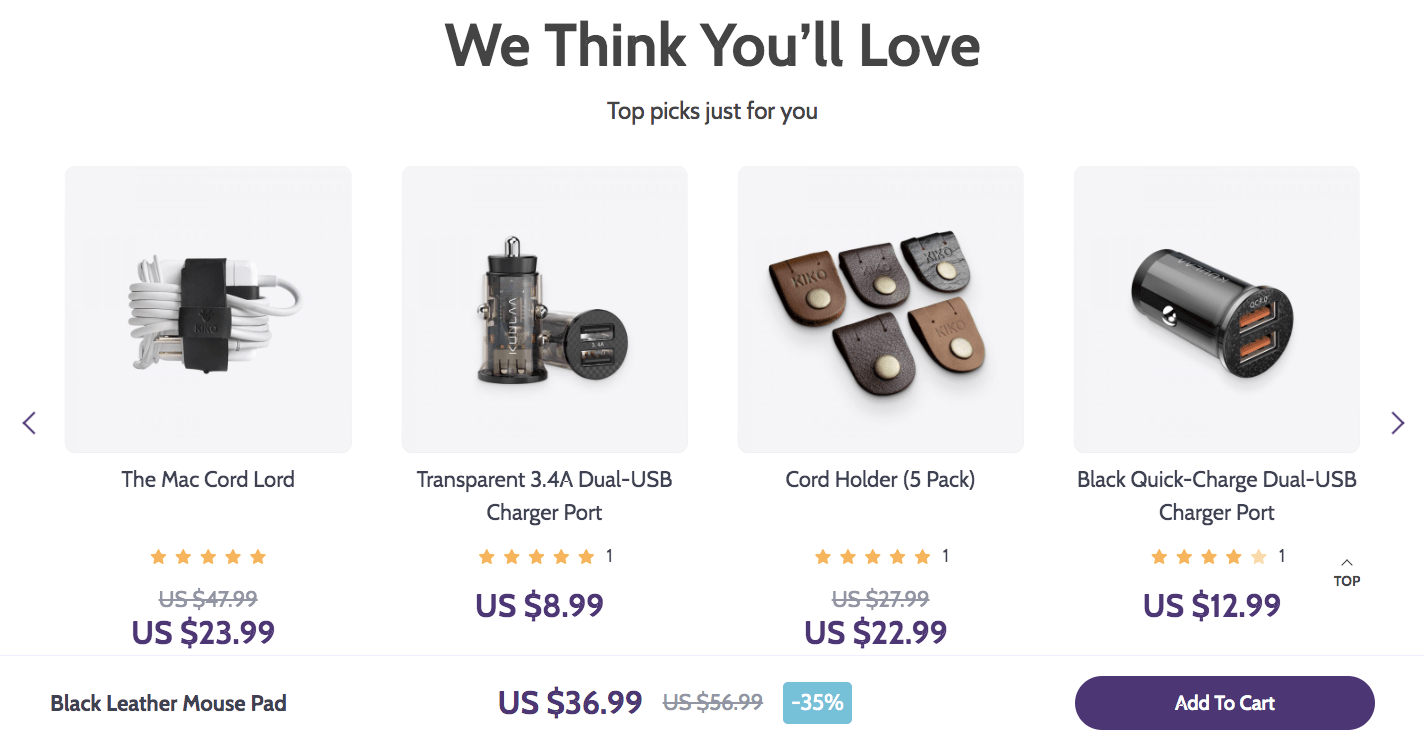 With the same goal of getting as much as possible from a single interaction with a client, try cross-selling, too!
Here, the idea is a bit different. You also think of smart ways to combine your items, but don't prepare ready sets of products to buy. Instead, you use these ideas to create the "Related Products" sections on your single product pages. Therefore, viewing a particular product, a store visitor will see more options they might be interested in. This can make quite a difference for their purchasing decisions, don't you think?
Is your online store powered by Sellvia? Follow these guidelines to set up cross-selling offers in your store!
#5 Try upselling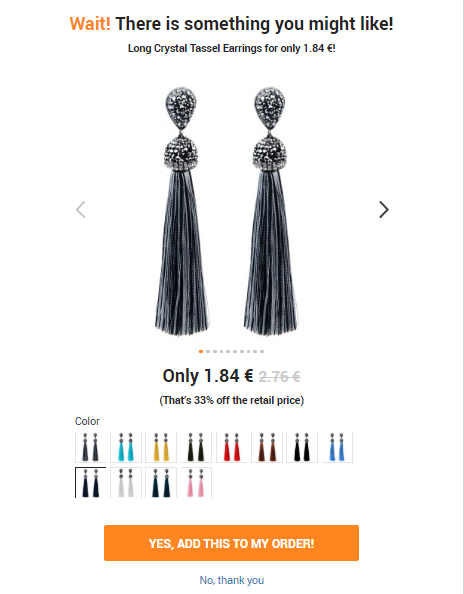 When is your buyer's loyalty at its highest? At the moment of hitting the magical "Buy Now" button, of course! And while this purchasing transaction is in progress, you still have a chance to convince this customer to buy more.
To make it happen, again, you can use the products that are related or similar to the one being purchased. Make them show up in the shopping cart or even on the Thank You page! How cool would it be to get a repeat order from a customer who has just bought something else?
If you're using Sellvia to power your online store, read this article to set up upsells on your site.
[adv_banner_2]
Last-minute holiday marketing ideas for ecommerce: what kinds of ads can you put together?
And so, you've got your store and your products nice and ready – it's all set to welcome your store visitors. But where will you get these from, exactly?
Definitely, you can't count on people just stumbling upon your site by chance. So, what can you do to bring in traffic at such a short notice?
#6 Give your new arrivals some Amazon, Etsy, and Pinterest presence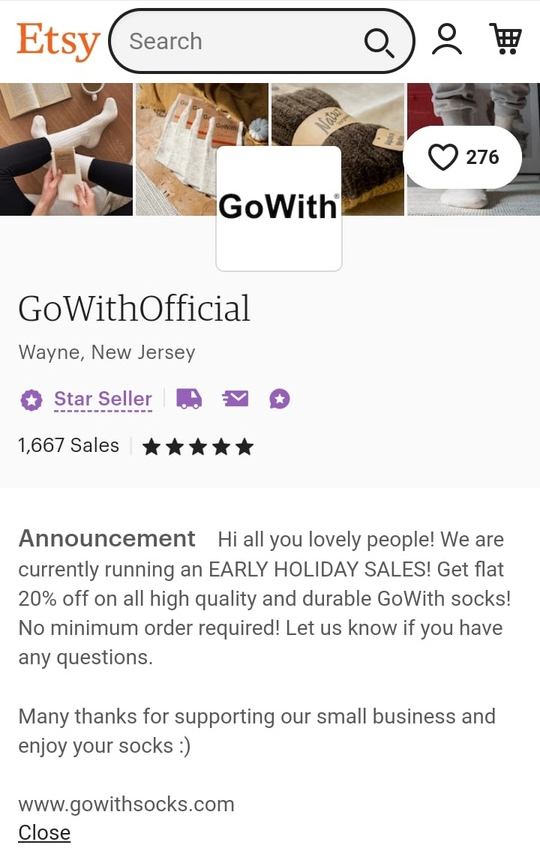 Well, these are not exactly ads… but these still are incredibly powerful channels to drive in curious customers!
Amazon, the United States' most popular shopping destination, is surely the place you want your products to be featured on. Thankfully, you don't even have to do much yourself!
Got your holiday Premium Products? Their upload to your Amazon Seller account is included in the deal: you won't even have to pay anything extra!
In turn, Etsy and Pinterest are the go-to destinations to look for holiday ideas and shopping inspiration, especially when it comes to unique, one-of-a-kind concepts. That's why giving your products Etsy and Pinterest exposure is crucial even if you're simply displaying them without paid ads.
Already have your festive product sets imported on your site and added to your Amazon account as well? Boost these products' online presence with the special Etsy & Pinterest package! We'll upload your Premium Products to your Etsy Seller account and publish your product posts on Sellvia's own high-traffic Pinterest boards!
Now, you've got your online visibility all sorted out. But what about actual ad ideas you can try out even with a limited time left till the target holiday?
#7 Promote "Deal of the Day" offerings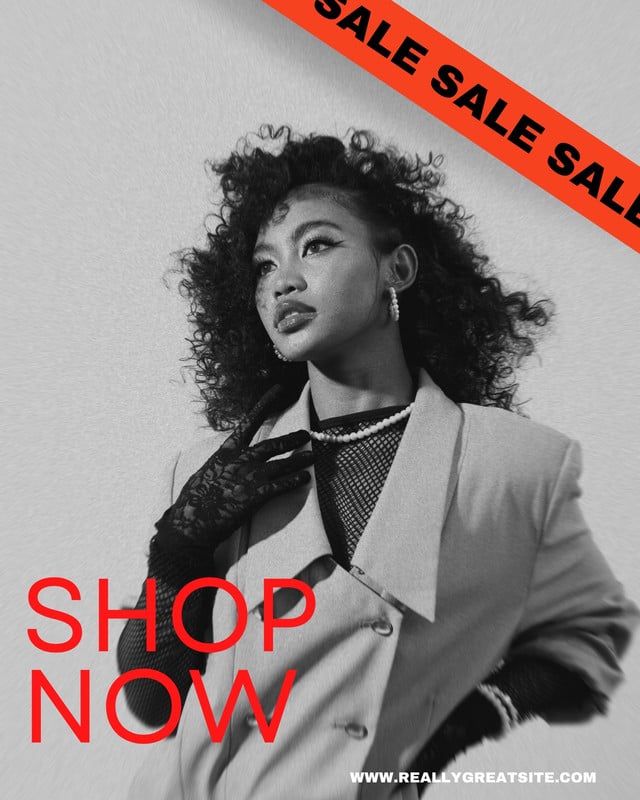 That's quite a simple one! For a very limited time, let's say, 12 or 24 hours, you can introduce a noticeable discount (25%, 30%, or even 50%) on a selected product. Make sure to post the details on your social media and of course, include it into emails you send out to your customer base.
Don't have your email newsletters and follow-up letters sorted out yet? Check out our tips on basic email marketing and Mailchimp campaigns! If you still have 3-4 weeks before the major event you're aiming at, you can also consider asking for email marketing assistance from our dedicated team.
#8 Use ready user-generated content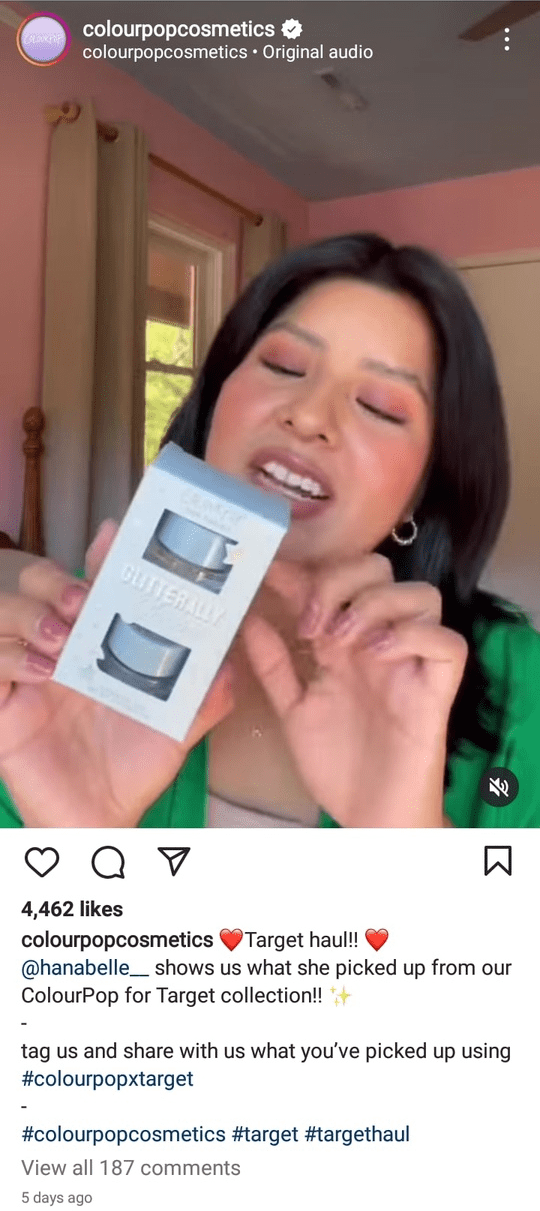 Has someone already purchased something from you? It's a great idea to put their reviews in the foundation of your emails, ads, and posts! (Don't forget to ask for these people's permission to get their thoughts and comments shared with the wider audience).
You can also try reaching out to your previous buyers and ask for real-life pictures of your product in daily use in exchange for a special holiday discount. Imagine how trustworthy your posts will look with user-generated photos combined with first-hand feedback!
Never tried social media marketing before? No worries! Watch our introductory SMM video for helpful insights! There are also detailed Facebook ads guidelines if you budget allows for paid advertising.
#9 Think of Instagram stories (and repurpose them!)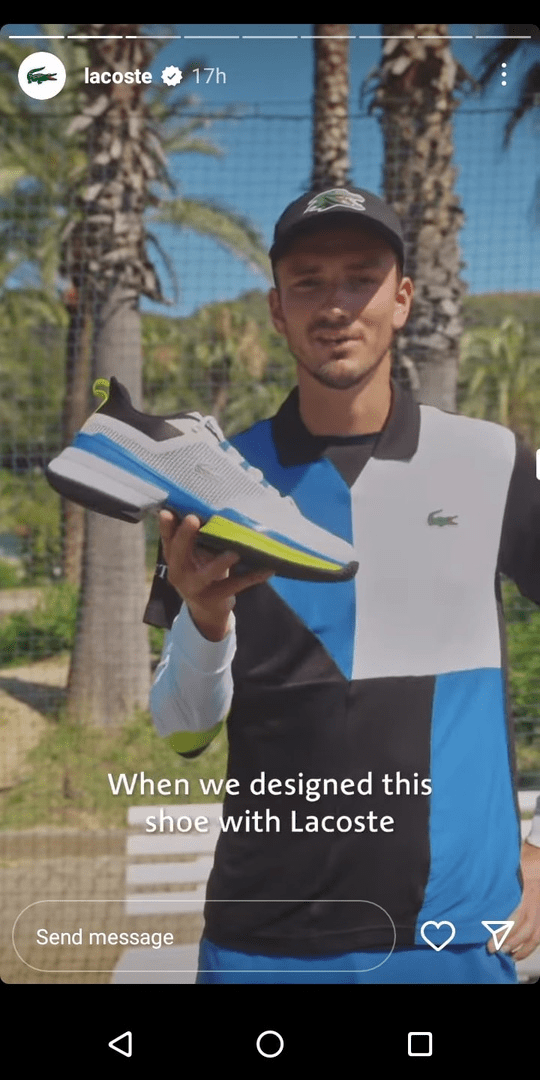 Stories are the most popular type of content viewed by Instagram users. Unlike YouTube videos, these short-form videos (or even static pictures) are very simple to create and post.
They are perfect to highlight your Daily Deals, new arrivals, product bundles – practically anything you want to drive attention to. And of course, user-generated content like photos and reviews will look fantastic there, too.
When you've got your short-form videos or slideshows ready, where else can you use them for maximum brand exposure? On your branded TikTok account, of course! Repurposing your Instagram stories to make TikTok videos, you reach a new audience segment with the same easy-to-make, low-cost content. If you're new to TikTok, check out this beginner's TikTok tutorial and our guide on paid TikTok ads.
#10 Launch Google Ads

If you're ready to invest some money into your last-minute holiday marketing, try turning to Google. Ultimately, that's the place where online shopping begins, right?
That's why Google Shopping ads work wonders if you want to show your offers to users likely to buy immediately. Since they are deliberately searching for this (or similar) kind of product, they'll be excited to see it pop up! Of course, a discount you mention in the ad text will do the trick, too

Need more guidance on Google Ads? This Google Ads video breaks it down for you in detail!
Well … I guess that's it!
Remember: brainstorming your last-minute holiday marketing ideas in ecommerce should always start with your product offering. As soon as you've got your limited edition festive products added to your site, there are countless ideas to explore!
The post 10 Last-Minute Holiday Marketing Ideas Your Ecommerce Store Can STILL Benefit From appeared first on Sellvia.