A dog is man's best friend. From the cleanest of food to the most loving and warm of a home environment, dogs deserve the best (obviously). Because settling for second best is just not something you can do. That's why we're proud to have Sodapup on board as a Sellvia supplier!
Sodapup: the story behind the brand
Based out of Longmont, Colorado, Sodapup is a true American-made brand. As a small business, the brand prides itself on designing and manufacturing rubber, nylon and TPE dog toys. It's also making dog treats that are synthetic- and meat-free and don't contain artificial colorings or flavors (because again — dogs deserve the best).
Sodapup is also a brand that ensures its products (and its profits) make dog owners feel good about their purchases. The company is partnered with New Zealand-based CarbonClick, a climate change organization. The partnership allows customers to opt to donate money at checkout to contribute to environmental efforts such as forest restoration, energy projects, and tree planting. In addition, Sodapup donates to dog shelters and law enforcement/military and rescue programs to ensure animal rights.
And as a Sellvia user (or prospective user), you can feel good about doing business with such a do-good company with a selection of this Sellvia supplier's products right in our catalog!
Sodapup offering on Sellvia
Today, let's take a look at some must-have hot-sellers for your pooch, right in time for the holiday season.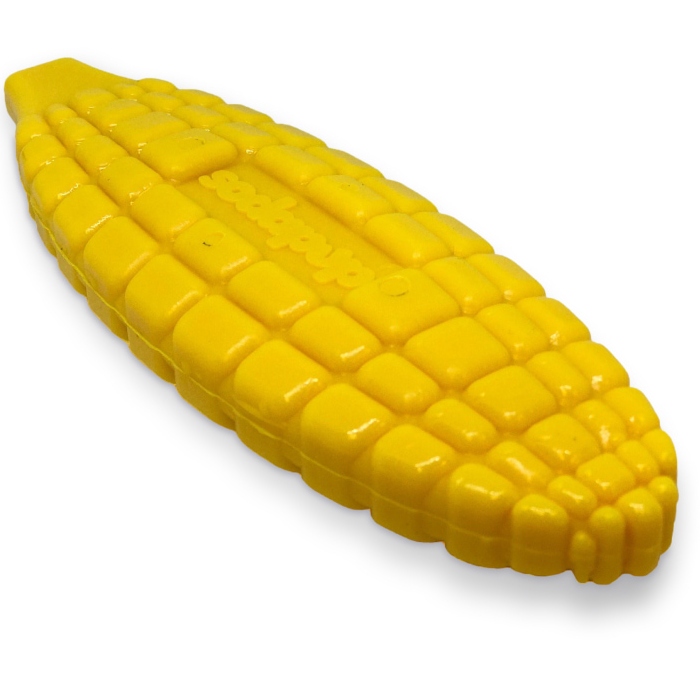 With its textured surface and enviable size, this make-believe corn cob is perfect for one hungry dog to much on — safely. Non-toxic PET plastic ensures hours of chew without worrisome wear. Play fetch (or tame a naughty little dog) with this do-it-all toy.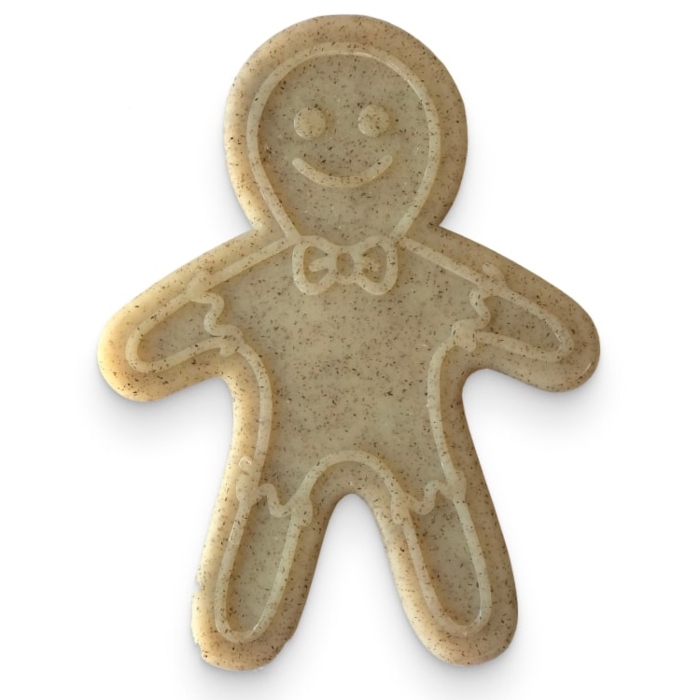 As Christmas fast approaches, your dog may be sniffing up against the kitchen counter for any fresh-baked holiday goods you put out. But the thing is — not all human treats are safe for dog consumption. At 5" tall, this cookie provides a mouthful of chewable fun for feisty, mouth-watering dogs when the house smells too good to resist. This toy is crafted of non-toxic PET plastic for a safe chew and chomp. Sadly, this cookie doesn't taste or smell like the real thing — but it's a good toy to distract your beloved furball with.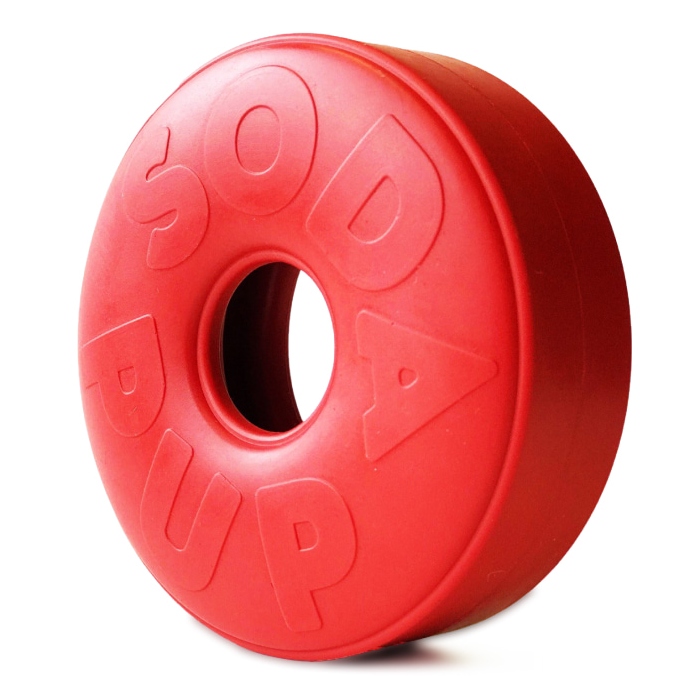 Another toy based off of something dogs cannot have, this bright Lifesaver toy will at least bring chewable fun to your dog. Play catch or hide-and-seek for hours with this chewable toy. Crafted from dog-safe PET plastic, your dog can gnaw and chomp away at this for time and time without any worry of poisoning or choking.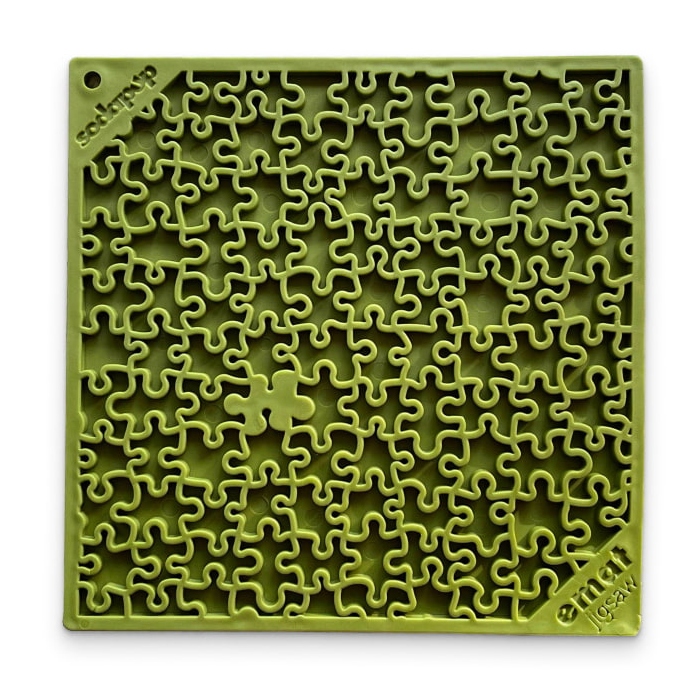 Who says you can't play with your food? Combine snacktime and playtime with this mind-boggling feeding mat. Give your pooch a coordination workout by serving up peanut butter or yogurt onto this dog-safe mat. The cognitive-boosting nature of this mat also works great as a distraction for things that usually make pets nervous, such as nail clipping or haircuts or hair brushing.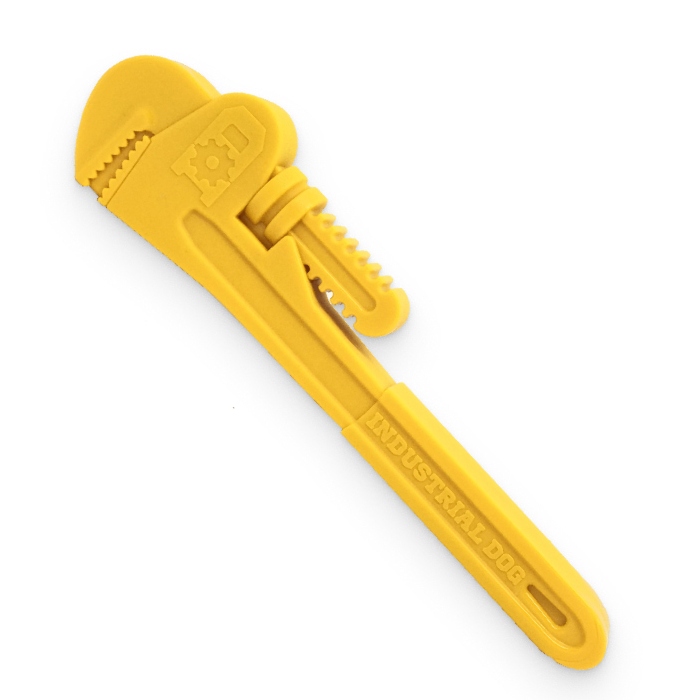 Dogs definitely cannot (and should not) attempt to chew on any tools. But should curiosity ever strike them, this safe-to-chew alternative is here. With 8.5" inches of chompable fun, your dog will pass hours gnawing around leisurely on this bright, fun toy.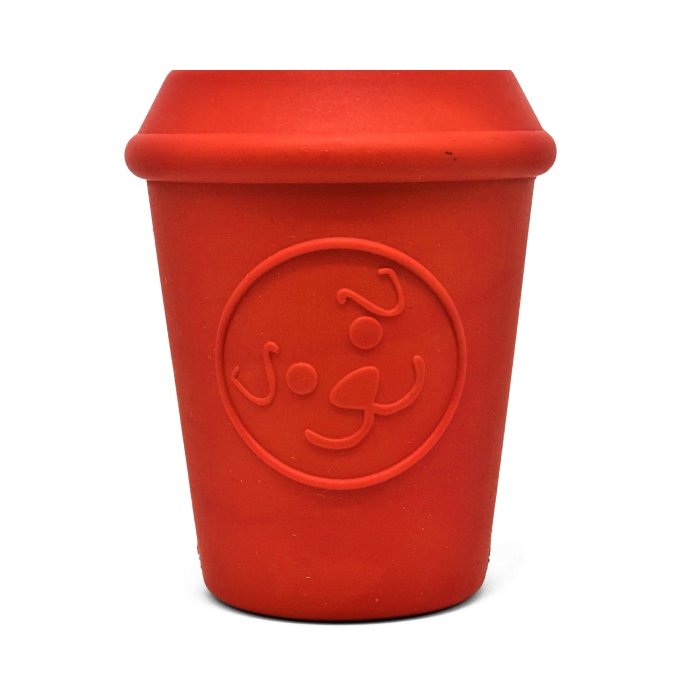 Caffeine and dogs? That's a big no. But fun dog treats or peanut butter stuffed inside a make-believe coffee cup? That's possible. This non-toxic, safe-to-chew coffee cup features an internal cavity for you to hide with treats — for some extra fun (and reward) for your little furry four-legged friend.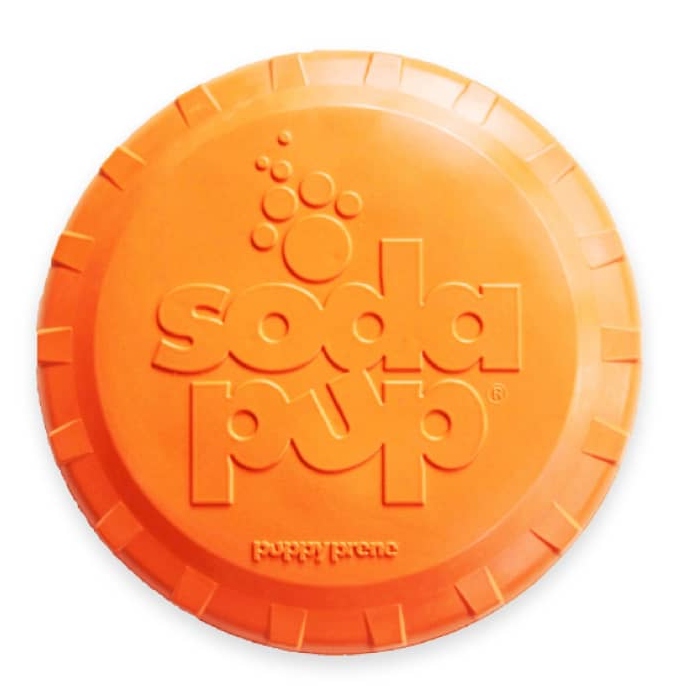 Indulge in fetch with your dog at the park or beach (or in your backyard) with this bright-orange bottle-cap-design toy. Engineered for optimal fly time and lift, you and your furry one will both be impressed by this high-performance toy. Sustainable and non-toxic rubber also ensures no fear on your own, no matter how much your dog chews away at the toy.
If you haven't shopped for your pet yet this holiday season, Sodapup has got you covered with their made-with-love toys and accessories, sure to delight your little fluffy companion at home. The items also make great welcome gifts if you're visiting a friend or family member with a dog. We're proud to carry such a socially-responsible brand that is also made local in the U.S. as part of our subscription service.
Want to see more dog swag? Make sure to shop the Sellvia catalog to explore all of Sodapup's stellar toys. This Sellvia supplier deserves your closest attention, for sure!
The post Sellvia Supplier Spotlight: Sodapup appeared first on Sellvia.