Do you consider yourself a fashionable and trendy person? Does keeping up with the latest fashion trends keep you intrigued? If that happens to be the case, we have an awesome opportunity that's just for you! Have you considered any ecommerce business ideas of opening up your own fashion store? 
Buckle up, we're about to take you on a quick trip around the ecommerce fashion world and demonstrate how you can start your own ecommerce fashion accessory store absolutely for free.
Today it is incredibly easy to start a side hustle and earn some extra income.
And, to be honest, who doesn't want to live freely without having to answer to anybody but yourself doing what you love and making big bucks while you're at it? Starting something like this can be very difficult if you don't have the necessary skills, a specific experience, or some kind of helping hand. So, the question is how can you realise your ecommerce business idea without having to resort to large investments or spending tons of time and money studying new skills? 
At Sellvia, we hope to provide everyone with an opportunity to start your dream business with minimal investments, regardless of your background or experience.
One of the most promising side hustles to start with minimal investments is launching an online store. It can work as a wondrous side-income even if you already have a regular job. The great part about running an ecommerce store is that it takes only a few hours a day to manage. And it just so happens that the ecommerce business idea to start a fashion business can be extremely profitable and successful.
So, let's dive deeper into the world of ecommerce and what makes selling fashion accessories one of the most promising ecommerce business ideas!
Ecommerce business ideas: why fashion accessories is a promising niche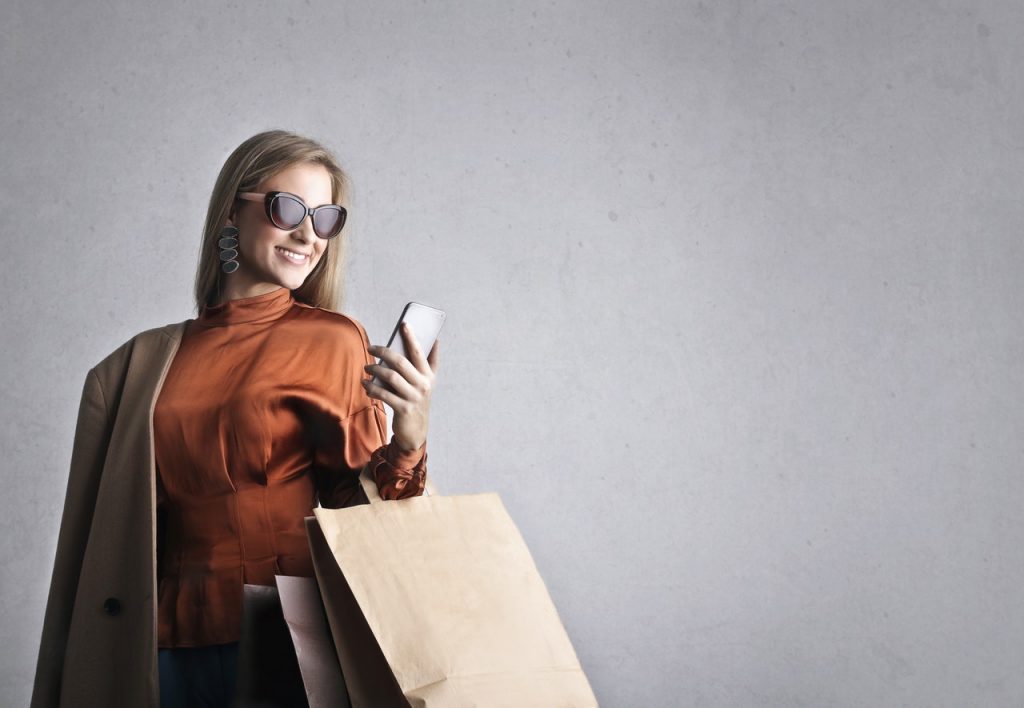 Fashion accessories are very popular around the whole world. And starting a dropshipping business selling fashion accessories can be a great idea. Especially if you want to sell to a large market such as the United States. However, the key to a successful business lies in providing high-quality products and fast delivery times. For this you need to find a reliable supplier with top quality products. 
The fashion accessories niche is very broad, with products like watches, jewelry, sunglasses, handbags, gloves, scarves, hair accessories, headwear, and many many more. The whole fashion industry is an evergreen market, it can grow, evolve and develop, but never go out of style. 
To give you the full picture, let's turn to some statistics and data. The United States has one of the world's largest fashion markets with a highly developed ecommerce space.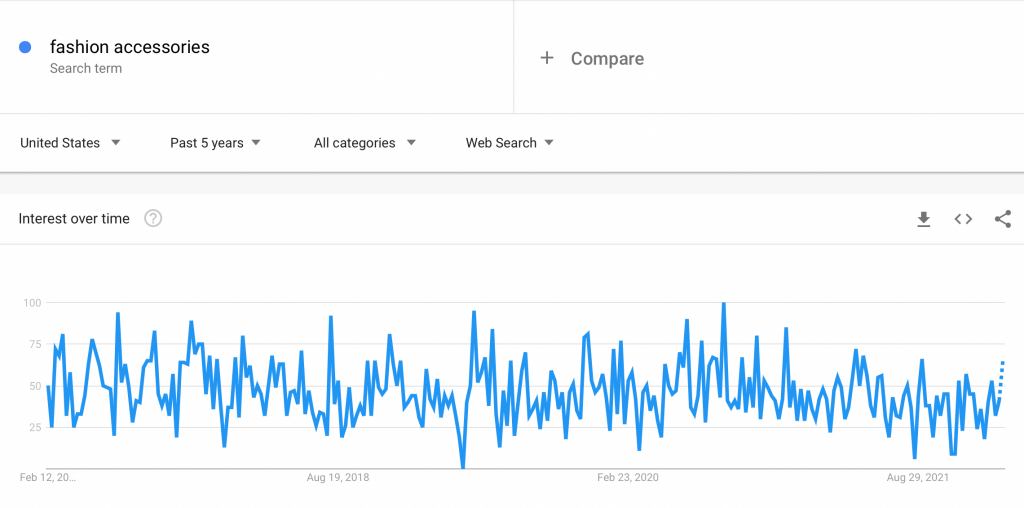 According to Google Trends, fashion accessories is a fairly popular search request among online users. The items are popular the whole year round, and have been for the last five years.
Furthermore, according to a Statista report, the ecommerce fashion industry accounted for about 29.5% of the total fashion market sales in the United States. In addition, according to Statista, the revenue in the US accessories market is expected to grow annually by 2.57% in 2021-2025 (from $94.3 billion in 2021). And 17% of total revenue in this market will generat through online sales in 2021! 
So, as you can see, everything is indicating significant market growth, meaning that there's always going to be more room for extra players in this ecommerce space. 
The benefits of running a fashion accessory ecommerce business
Generate impulse purchases
Fashion accessories are made to compliment an outfit. When online users scroll through their feed or browse the web in general and see an item they like, they want to purchase it immediately. That's how impulse purchases are generated, consumers tend to purchase goods simply because they liked them the moment they saw them. 
So, as long as nothing is holding them back from making that purchase, like a high price or a complicated purchasing process, most likely they will complete the purchase.
A great aspect about fashion accessories is that most of them are small in size and don't weigh a lot. This makes these items incredibly easy and cost-effective to ship out. 
However, don't forget about the packaging of the goods. Proper packaging is extra insurance that everything will be delivered the way it's supposed to, without scratches or any damage. 
You might be wondering, how can fashion accessories have a low price? In fact, you'd be surprised. There are of course jewelry products that cost significantly more than other fashion accessories, however, these kinds of items are rarely purchased online. 
Nevertheless, there are tons of fashion accessories that have an initial price of no more than a few dollars. Despite the price, they can still look incredibly attractive and unique. 
Ecommerce business ideas: start a fashion accessories dropshipping business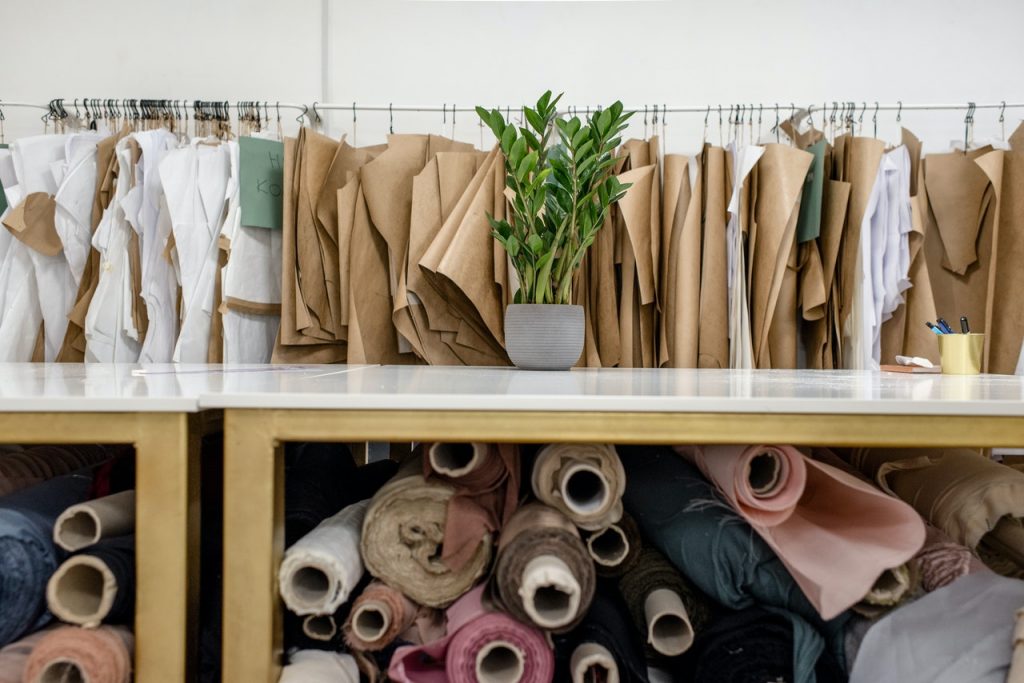 Are you not familiar with the dropshipping business model? Let's quickly recap what it is and why it's a very advantageous way to start your ecommerce journey.
Dropshipping is a business model that lets you resell products online without dealing with them physically. This means you don't buy items in bulk, keep them in stock, rent a storage unit, hire staff, do delivery, and so on. Your supplier does it all for you. So, in the end, you don't risk losing your money and don't waste your time on product issues. 
What are the benefits of the dropshipping business model? 
Since you don't have to purchase products in advance or store them anywhere, you don't need to invest a lot of money to start selling. 
In fact, the only time you're going to have to pay for the product is when you get an order request on your website and have to order it from your supplier. 
If you're not familiar with the ecommerce world, it's not a problem. Seeing as how you can get a turnkey online store and start promoting your products and selling right away. 
In the dropshipping business, you don't have to answer to anybody but yourself. You decide in what direction you want your business to develop. 
Once you achieve certain goals, and your business starts to grow, you can consider widening your product range or even increasing the number of online stores! 
The sky's the limit. 
Since you'll be managing an ecommerce business, there are many opportunities and platforms to promote it. 
For example, there's Facebook, Instagram, Twitter, YouTube, TikTok, and more! Your promotional strategy depends strictly on how creative you are and how you want to reach your audience.
But now, let's get to how you can start the ecommerce business idea of selling fashion accessories. 
How to start an ecommerce fashion business with Sellvia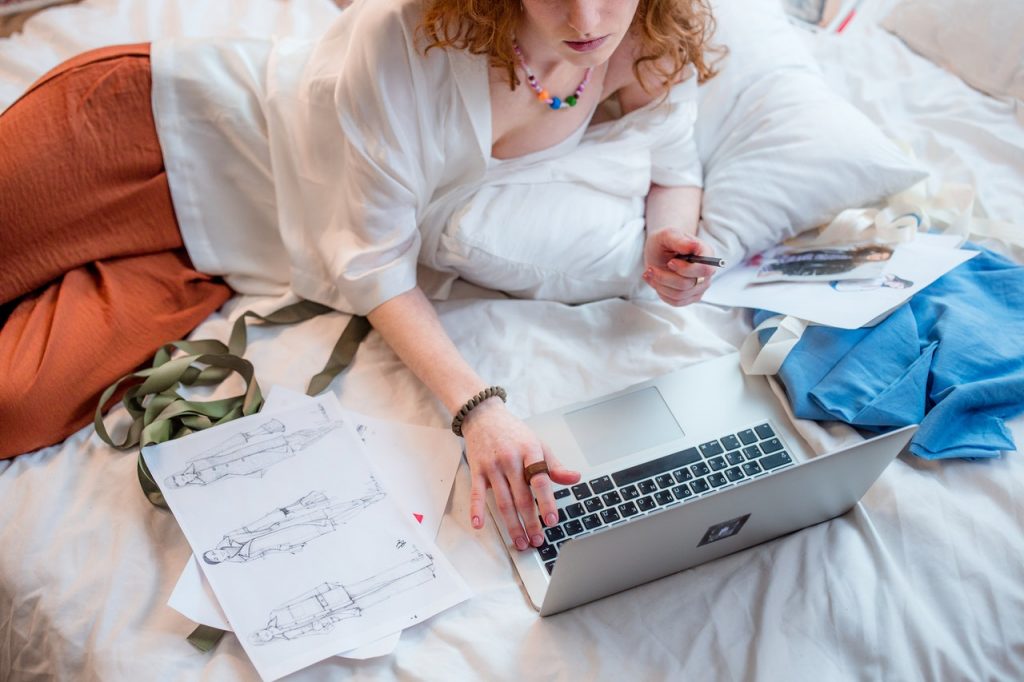 To take on the world of ecommerce and create your ecommerce business, you will require an online store to sell your products. 
Here, you might be thinking, how can I build an online store if I don't have the necessary skills or knowledge? 
Luckily, you don't need any of this. The Sellvia Ecommerce Ecosystem will provide you with everything you need to start a successful online business.
Are you ready for a team of professionals to make an online store according to your preferences and needs? It will have every necessary page a modern online store can't function without, such as the product gallery, checkout, cart, and others.
Moreover, by joining Sellvia you will be able to access an online catalog with bestselling products that you can add to your online store in just a few clicks. Furthermore, with Sellvia, you will have a significant advantage in the form of lightning-fast shipping across the US. 
You see, all the products in the catalog are located and stored in a fulfillment center located in Irvin, California. This allows the Sellvia team to deliver all your ordered products to your customers in a matter of 1-3 business days.
With Sellvia, you can skip a lot of the challenges that you may face while creating a business by yourself and jump straight into managing your store and selling your products!
How exactly does it work?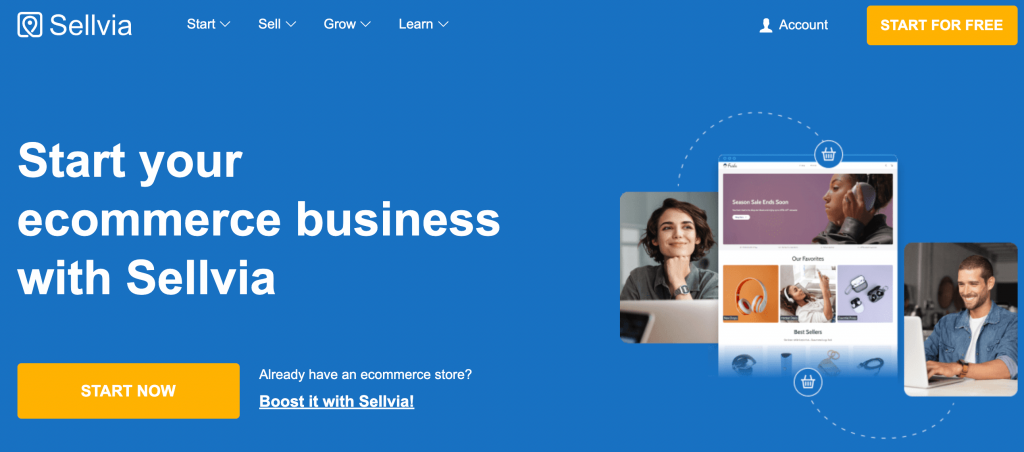 All you have to do is click the "START NOW" button or "START FOR FREE".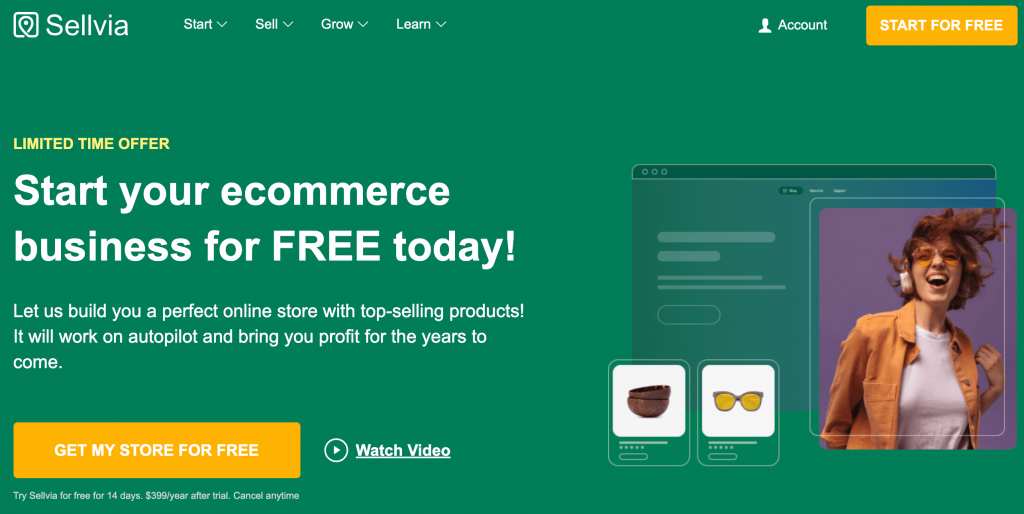 Next, you'll be redirected to the page where you'll get more information on the store. There, you can click "GET MY STORE FOR FREE" to go to the checkout page where you will complete the order to the store of your dreams which includes a Sellvia subscription with a 14-day trial period.
Fill out your online store
You can't be running an online store with no content. However, with Sellvia, you already get an online store filled with highly converting product pages, as well as quality product images and powerful product descriptions. Moreover, by joining Sellvia, you get access to all the materials you need to create successful ad campaigns.
Make sure to write an "About Us" page, where you can specify your business' history and demonstrate how you came up with the idea to start your fashion business. 
And, most importantly, don't forget to write about your shipping policy, stating how long the shipping process takes and when your customers can receive their orders. 
Come up with a social media marketing strategy
Of course, having a professionally made online store is great, but where will you find consumers to purchase your products? Obviously, you need to develop a social media marketing strategy, if you want consistent sales. 
Before anything else, you need to figure out who your target audience is. What are their interests, hobbies, preferences, their age, gender, what social media platform do they spend the most time in, etc. 
Researching all of this will help you develop the perfect marketing strategy to reach your ideal consumer and convert them into leads and sales. Moreover, this will also allow you to adjust your marketing messages accordingly.
In addition, in the age of social media, it is a must for your ecommerce business to build an online presence in general. This will help you find and connect with potential customers, allowing you to establish long-term relationships which can only mean great things for your ecommerce business.
Now, let's see what products you can add to your online store. 
Ecommerce business ideas: fashion accessories to add to your online store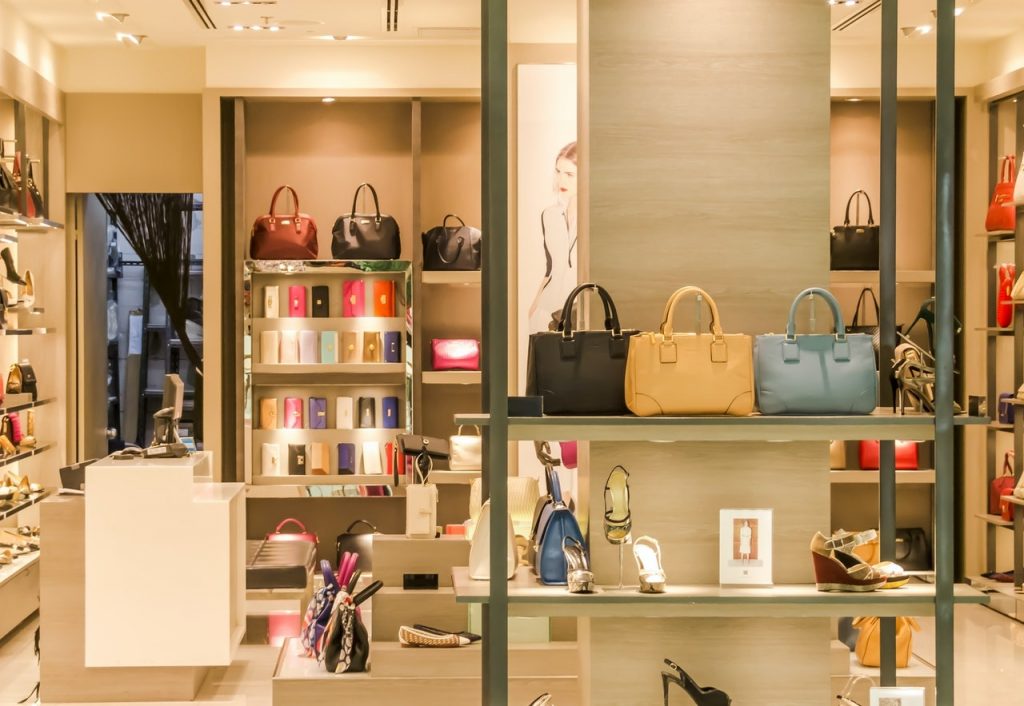 Compiling your product assortment is one of the most important aspects that will play into determining the success of your ecommerce business. 
It is best to stick to products you are well familiar with and have an interest in. This way you can stay motivated and push your business forward to new heights.  
Luckily, Sellvia offers proven best-selling products that have high-quality and low initial prices in many different categories. So, you can't go wrong with whatever you choose to sell.
Accessories
Are you interested in accessories like belts, ponchos, necklaces, scarves, or wristwatches? That's what you can find in this category of products.
[slider_1]
Bags and wallets
Pretty self-explanatory, here you will find bags, wallets, backpacks, clutches, pouches, etc. 
The market is estimated to grow from USD 11.31 billion in 2021 to USD 17.91 billion in 2028 at a CAGR of 6.8% in the 2021-2028 period.
[slider_2]
Fashion jewelry
Bracelets, anklets, necklaces, chains, etc. there's plenty of jewelry to add to your online store.
As of 2019, the US fashion jewelry market's size was estimated at $15.6 billion and is expected to grow at a CAGR of 5.3% (2019-2027).
[slider_3]
Hats & hair accessories
The Hat and hair accessories category includes various caps and headbands. They can be very useful products that will generate many sales and impulse purchases.
[slider_4]
Sunglasses
Another self-explanatory category, where you will find lots of different sunglasses for different tastes and styles. 
In 2021-2025, this category is expecting to grow at a CAGR of 6.66%.
[slider_5]
Fashion accessories are the perfect product category suitable for the dropshipping business model. They are very affordable, generate impulse purchases, and are simple to deliver. What else can you ask for? 
Starting a fashion ecommerce business: conclusion 
So, are you ready to start your journey as an ecommerce entrepreneur? This might be the turning point you've been looking for. Now is the time to take action! 
What have you got to lose? The Sellvia Ecommerce Ecosystem takes care of the hard part for you. All that's required from you is to click the "Get My Store For Free" or "Start For Free". Already have an online store? Try the Sellvia Subscription Now – It's free! 
All you need to do is take advantage of the opportunity, promote your online store and wait for the sales to come in, and count the profits. 
And don't worry, you're in good hands. With Sellvia, you will get a manager who will do everything to help you reach your business goals. 
So, join Sellvia today and enjoy all the benefits of starting an online business with minimal investments selling fashion accessories. Your dream online store is only a few clicks away! 
The post Ecommerce Business Ideas To Start An Online Fashion Accessories Store appeared first on Sellvia.