Is it possible to create a dropshipping store centered around a popular niche? The truth is, nothing should stop you from accomplishing your goals. Dropshipping sporting goods can be a very promising ecommerce idea. Let's see why! 
We are going to show you the insights that every dropshipper should know and explain how to start your business instantly. Also, we will showcase a list of products that are accessible and beneficial to sell.
Why is dropshipping sporting goods a profitable business idea?
Upon the creation of a dropshipping store, probably the most significant aspect is the niche choice.
Sporting goods is a product category that keeps being very popular and stays in demand. An active lifestyle is what's popular nowadays, and more and more people follow this trend. The number of various athletic disciplines that are in the world is unimaginable. And the amount of people who support this lifestyle is hard to comprehend. People spend countless hours keeping themselves in shape and doing different activities. That's why providing sporting goods can present a profitable business opportunity.
The simple answer to this question is that sporting goods have already been popularized for some. And over the years the demand has only increased.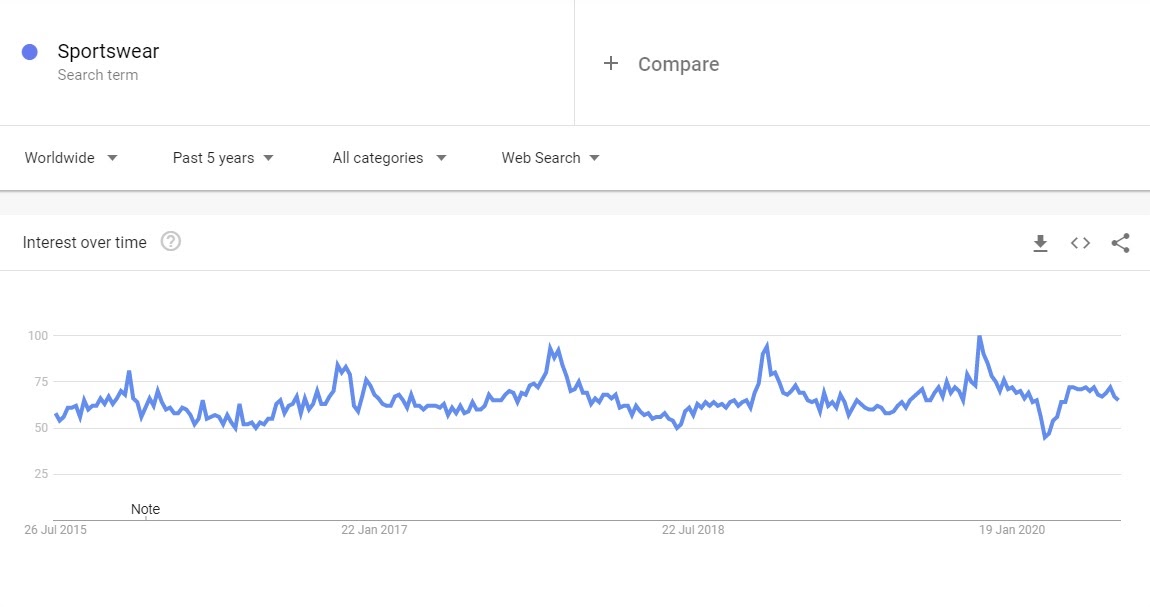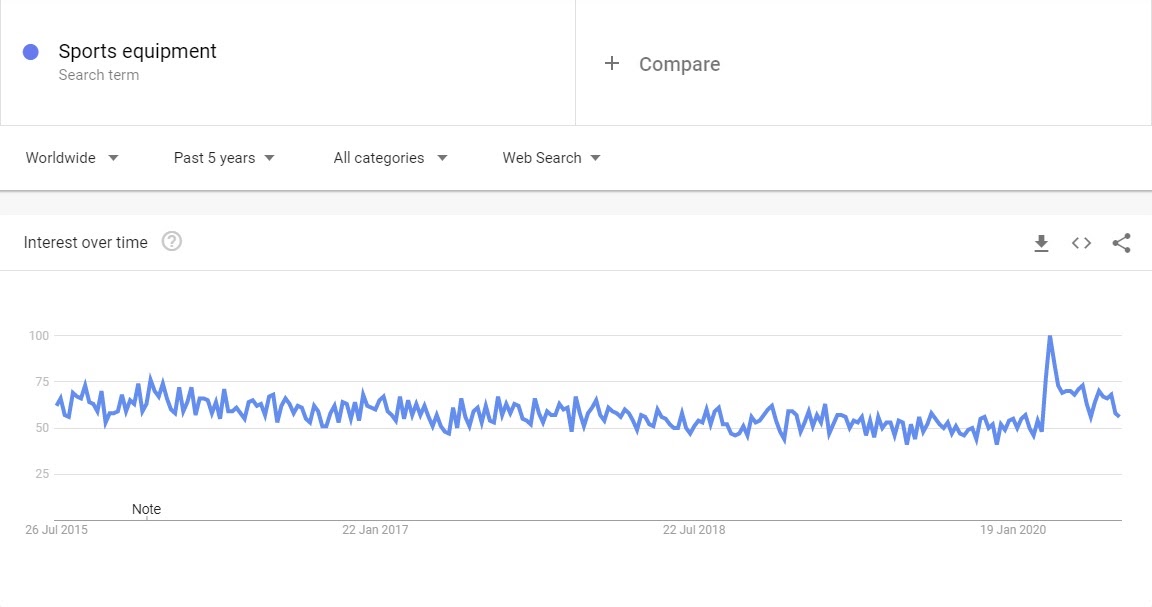 It can be seen in Google Trends from entering various search criteria. It's a market with year-round demand for all kinds of items from sports clothes to equipment, to various accessories. 
Things to pay attention to when dropshipping sporting goods
As we said earlier, essentially, your choice of a niche is going to predetermine your success in a way. We have already covered that sporting goods is indeed a very promising niche. However, there are still certain things you need to consider.
Here are a few recommendations for you to follow.
Low-cost/high-quality products
If you're just thinking about starting a dropshipping store, then consider dropshipping low-cost, high-quality products. This way you will have an opportunity to reach a wider audience and attract more potential customers.
Keep in mind that people make impulse purchases far easier when the product is at a very affordable price. Generally, if the price is very low, people tend to purchase it anyway, even if they don't necessarily need it. However, ensure that the product is truly of high quality so that customers won't be disappointed with their purchase.
Search for reliable suppliers
Finding reliable suppliers is essential for any business. The same can be said for dropshipping sporting goods.
Though it might take some time, it will be definitely worth it. A reliable dropshipping supplier will have an impact not only on the quality of the product but also on the speed of the package dispatch, which is also critical in any ecommerce business. If the customers receive their orders on time, it will have a positive impact on the store reputation.
With that being said, let's take a look at some of the sporting goods you can dropship.
33 general ideas of dropshipping sporting goods
1. Universal Workout Resistance Band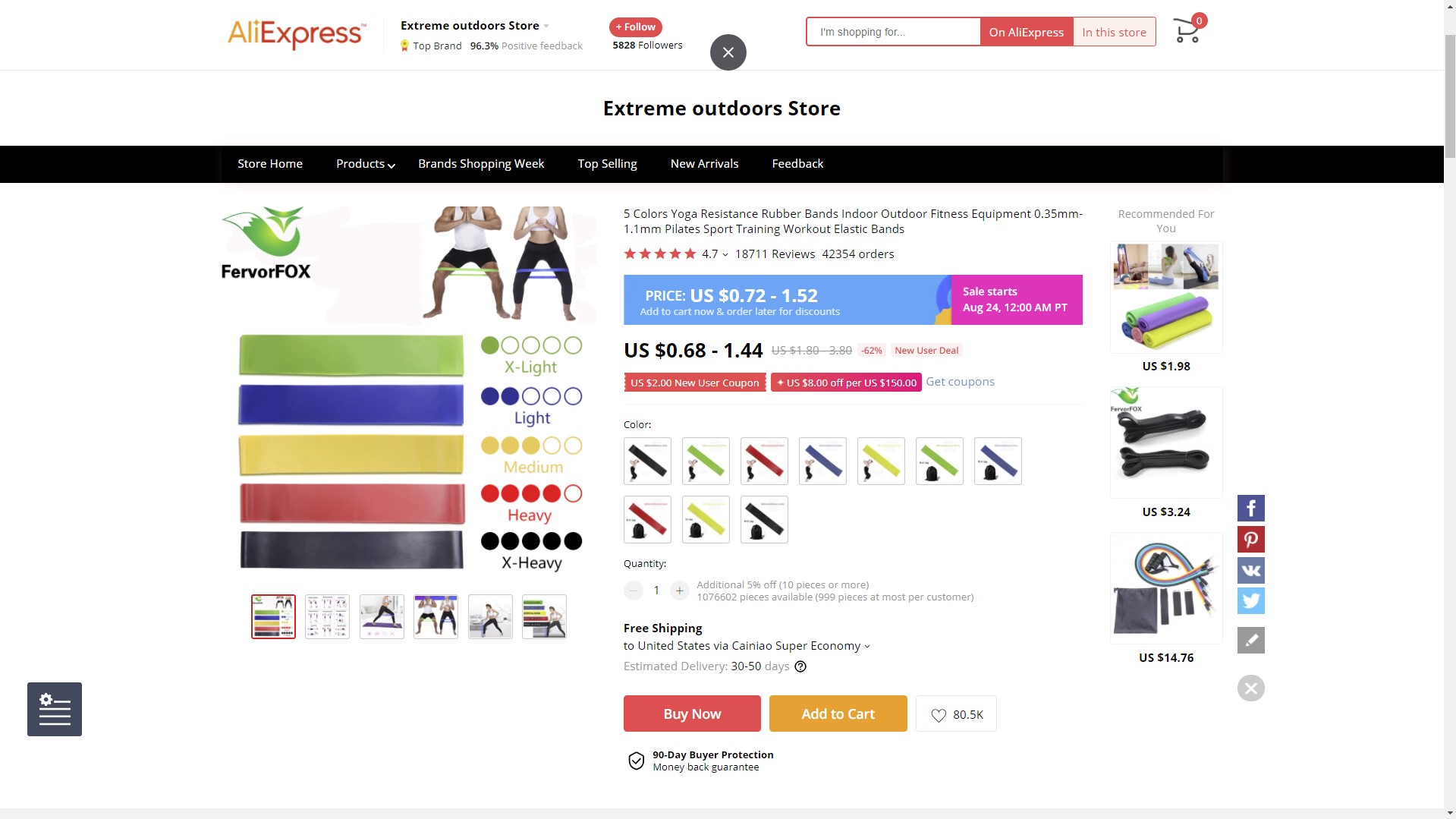 2. Non-Slip Yoga Mats with Position Lines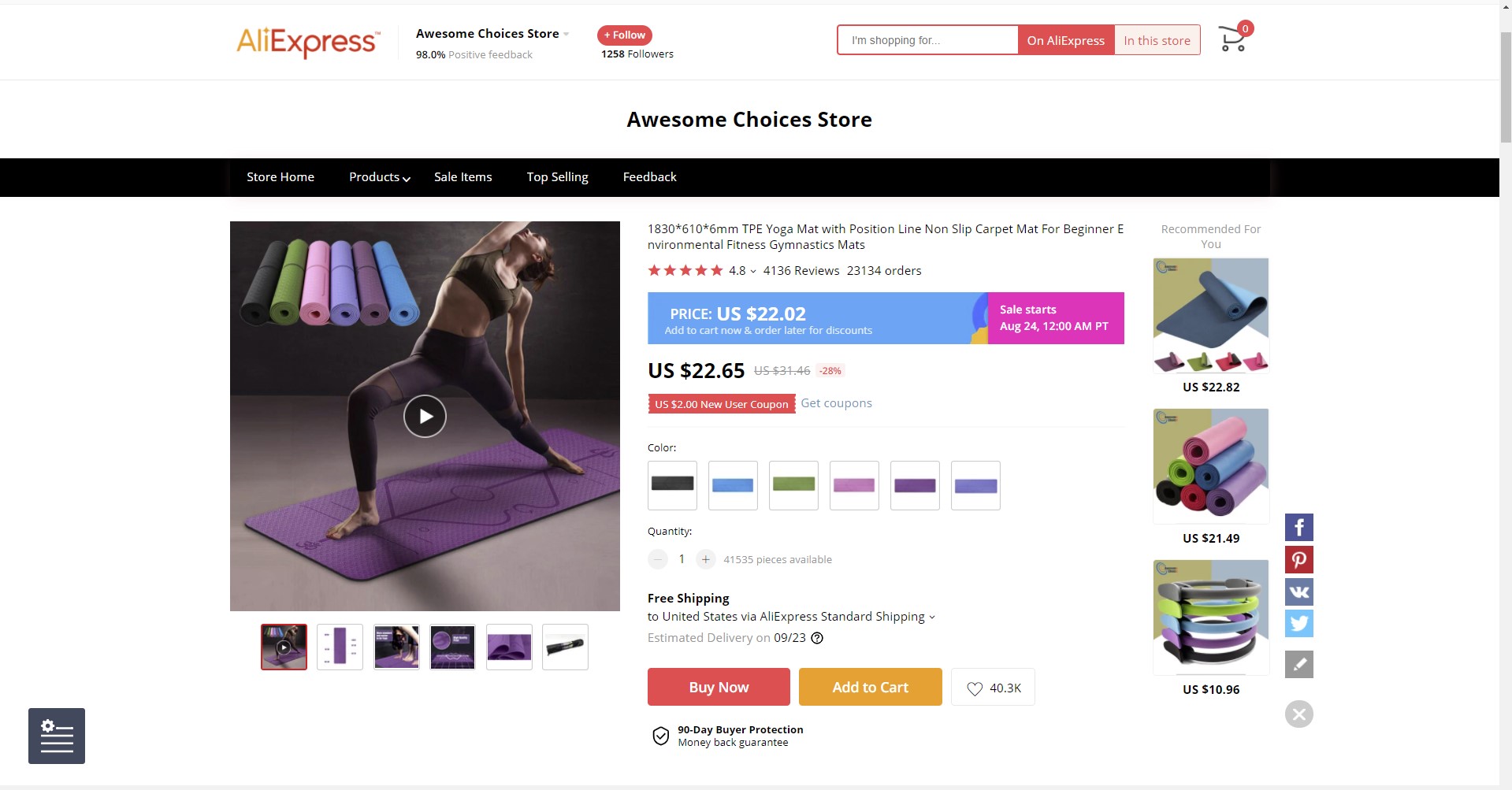 3. Women's Sports Bra with Frontal Zipper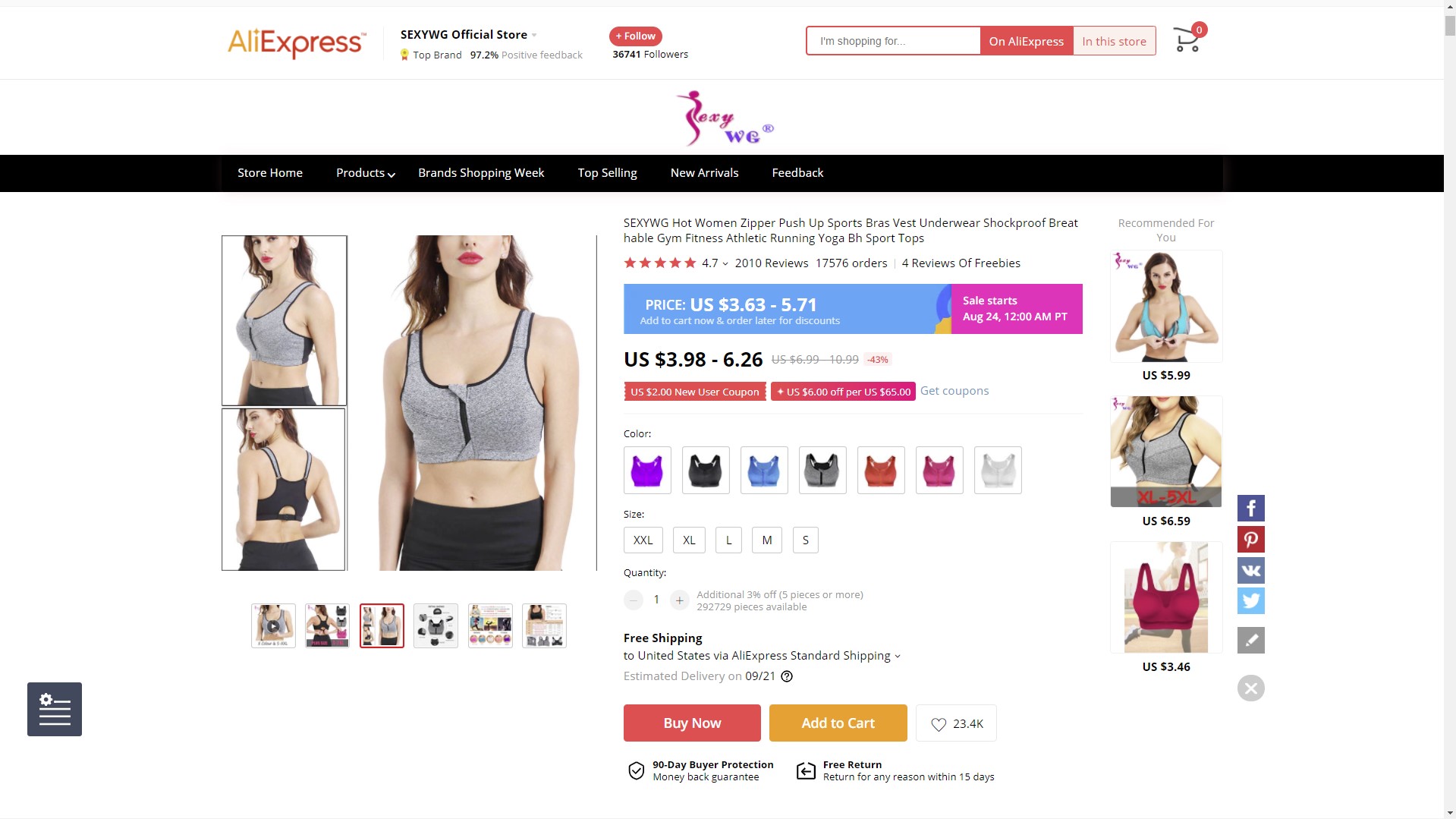 4. Sports Recovery Tapes for Muscles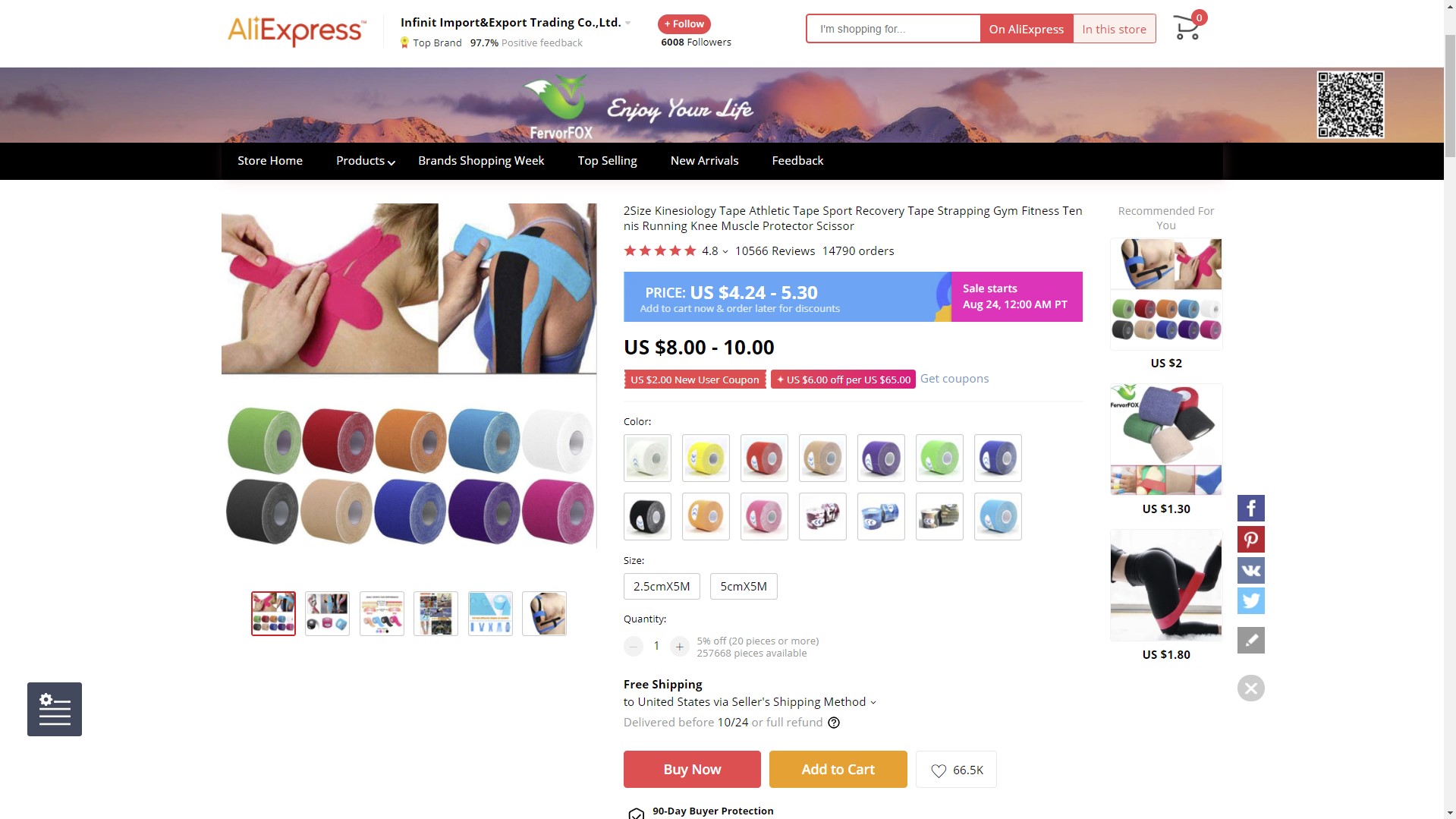 5. Women's Sports Push-Up Leggings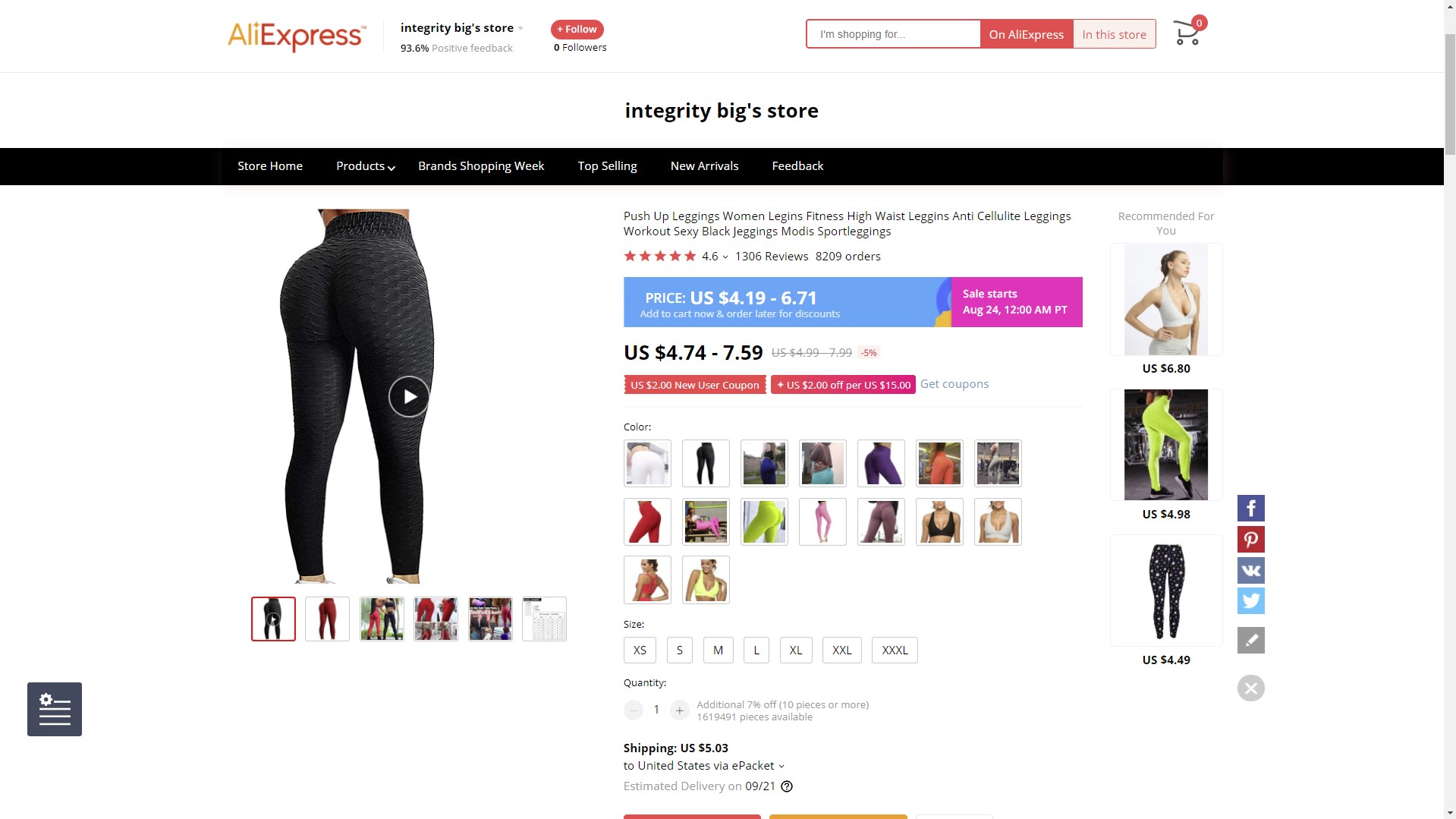 6. Adjustable Sports Skipping Rope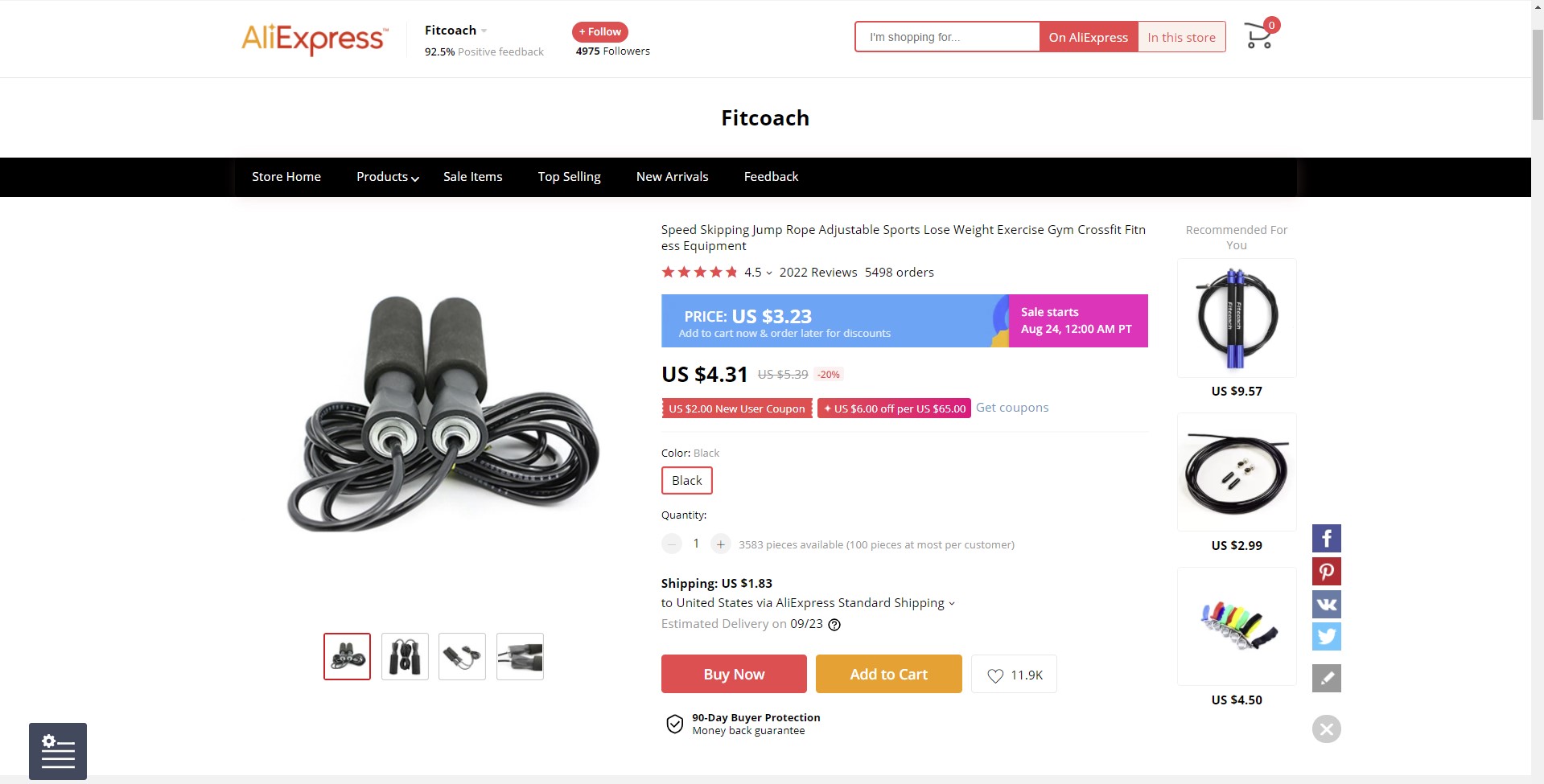 7. Women's High Waist Striped Leggings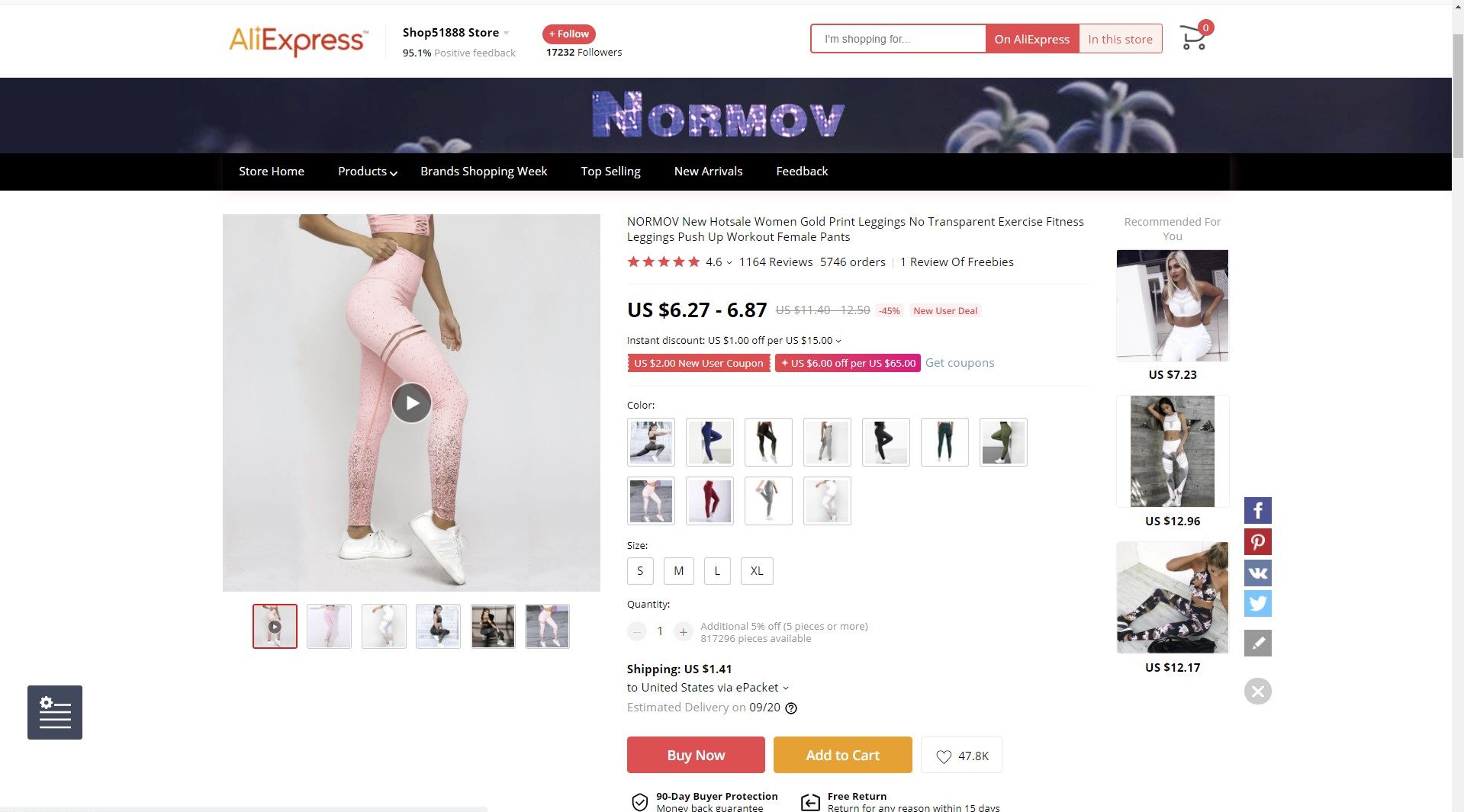 8. Quick Dry Padded Sports Bra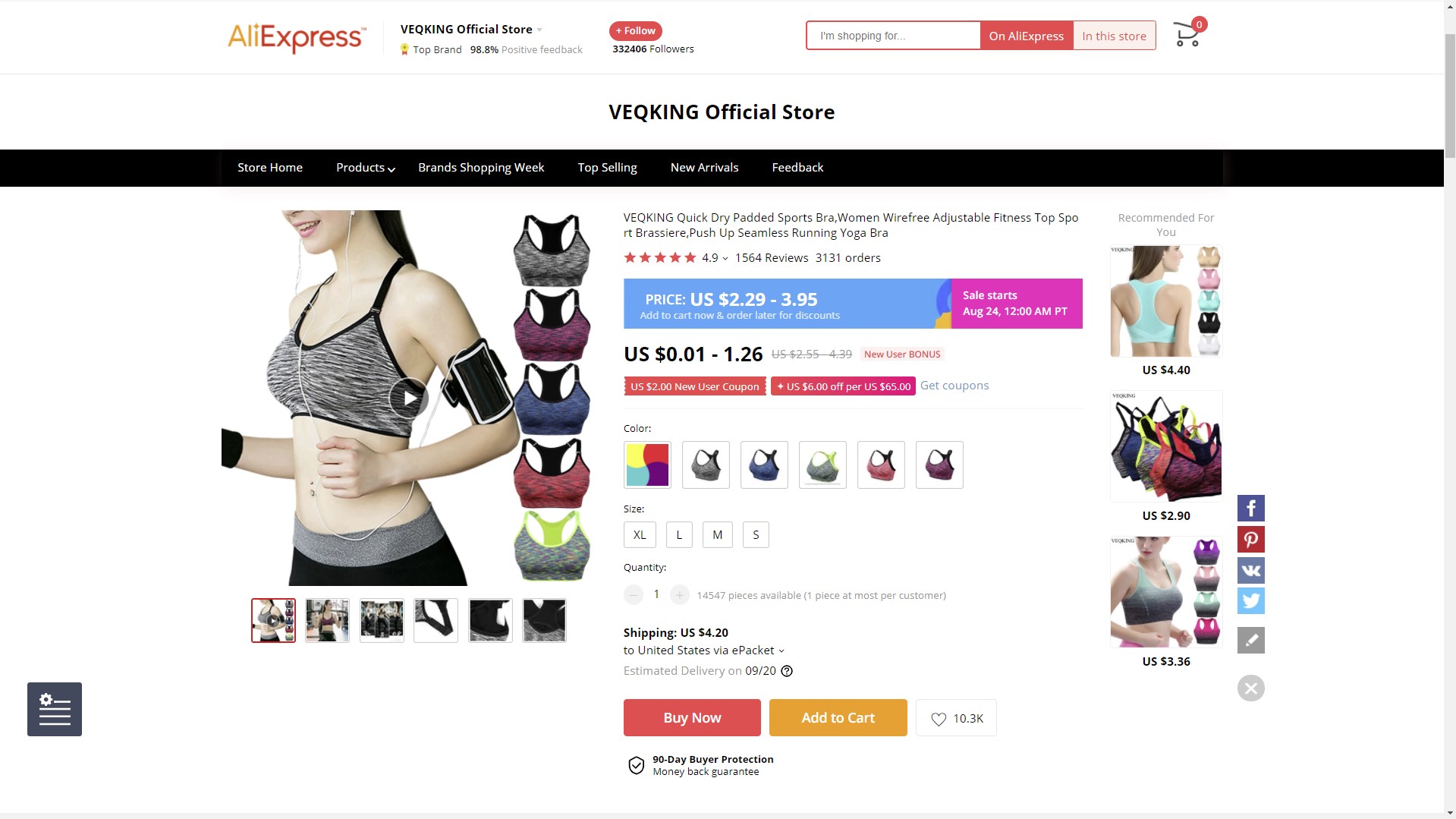 9. Women's Solid Color Sports Bra and Leggings Set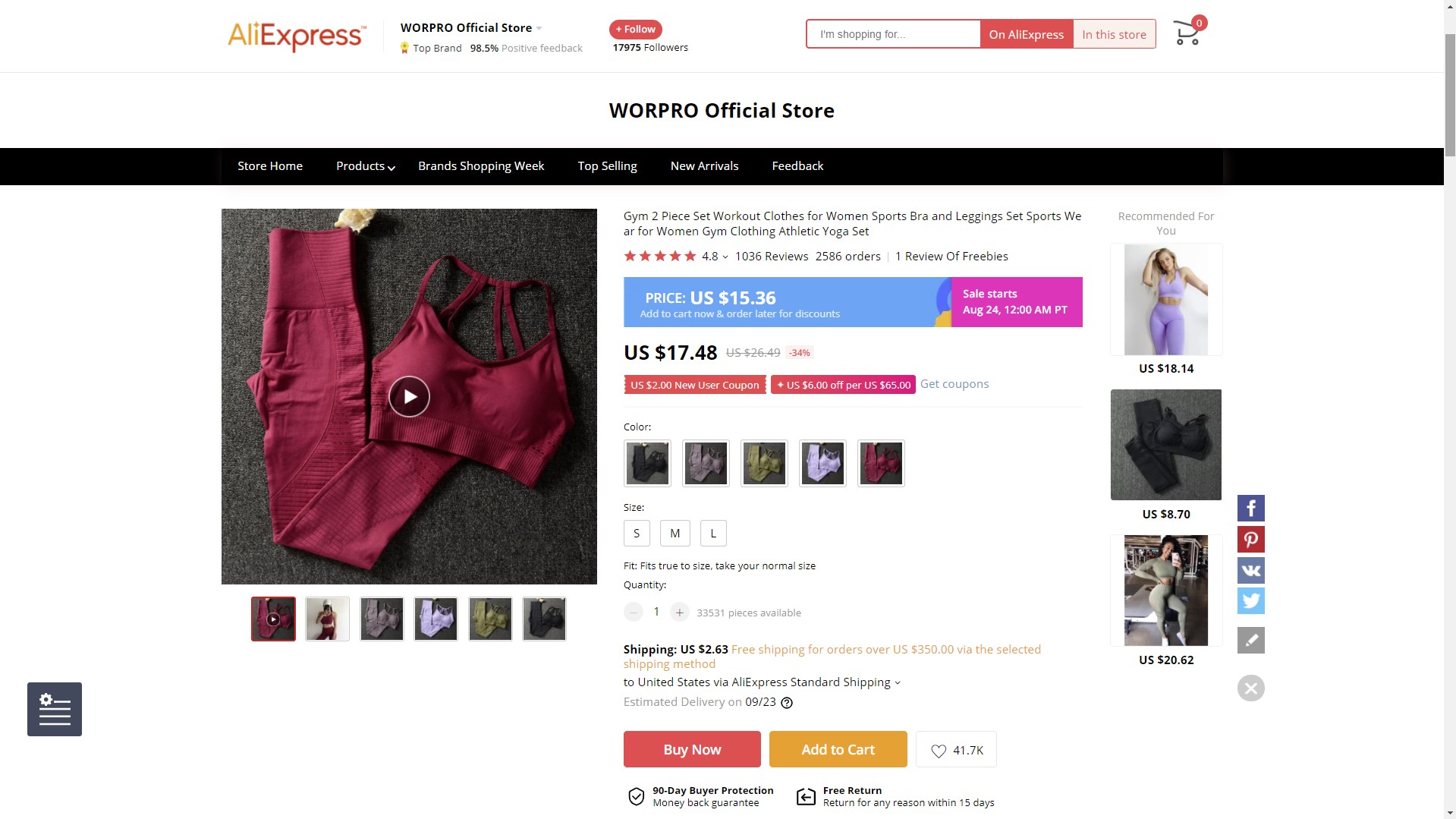 10. Men's Compression Quick Dry T-Shirt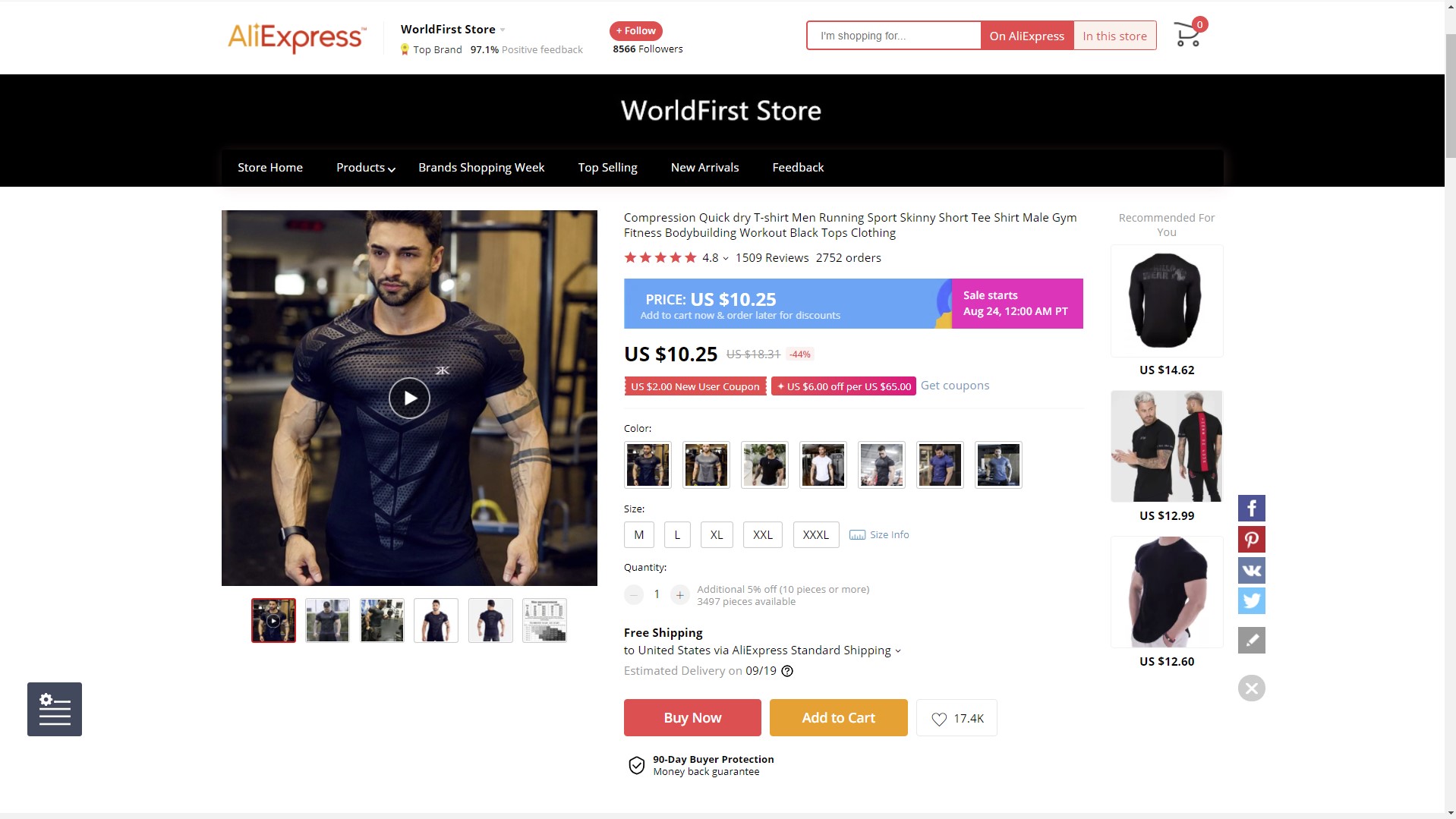 11. Women's Sport Hooded Windproof Jackets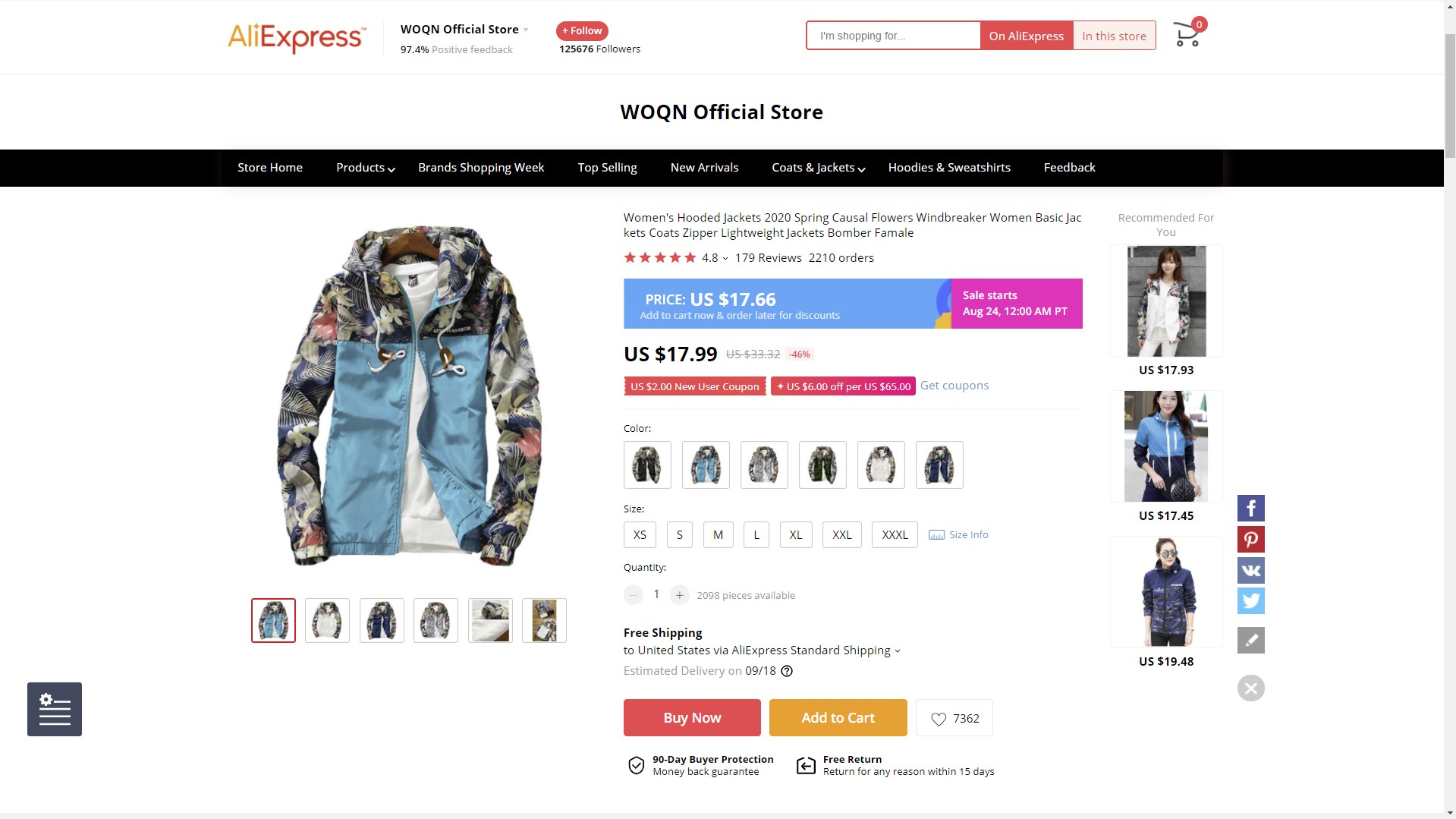 12. Casual Genuine Leather Women's Sneakers

13. Men's Striped Breathable Sneakers

14. Multifunctional Sports Non-Slip Yoga Mat

15. Waterproof Running Waist Bags

16. Unisex Colorful Short Cycling Socks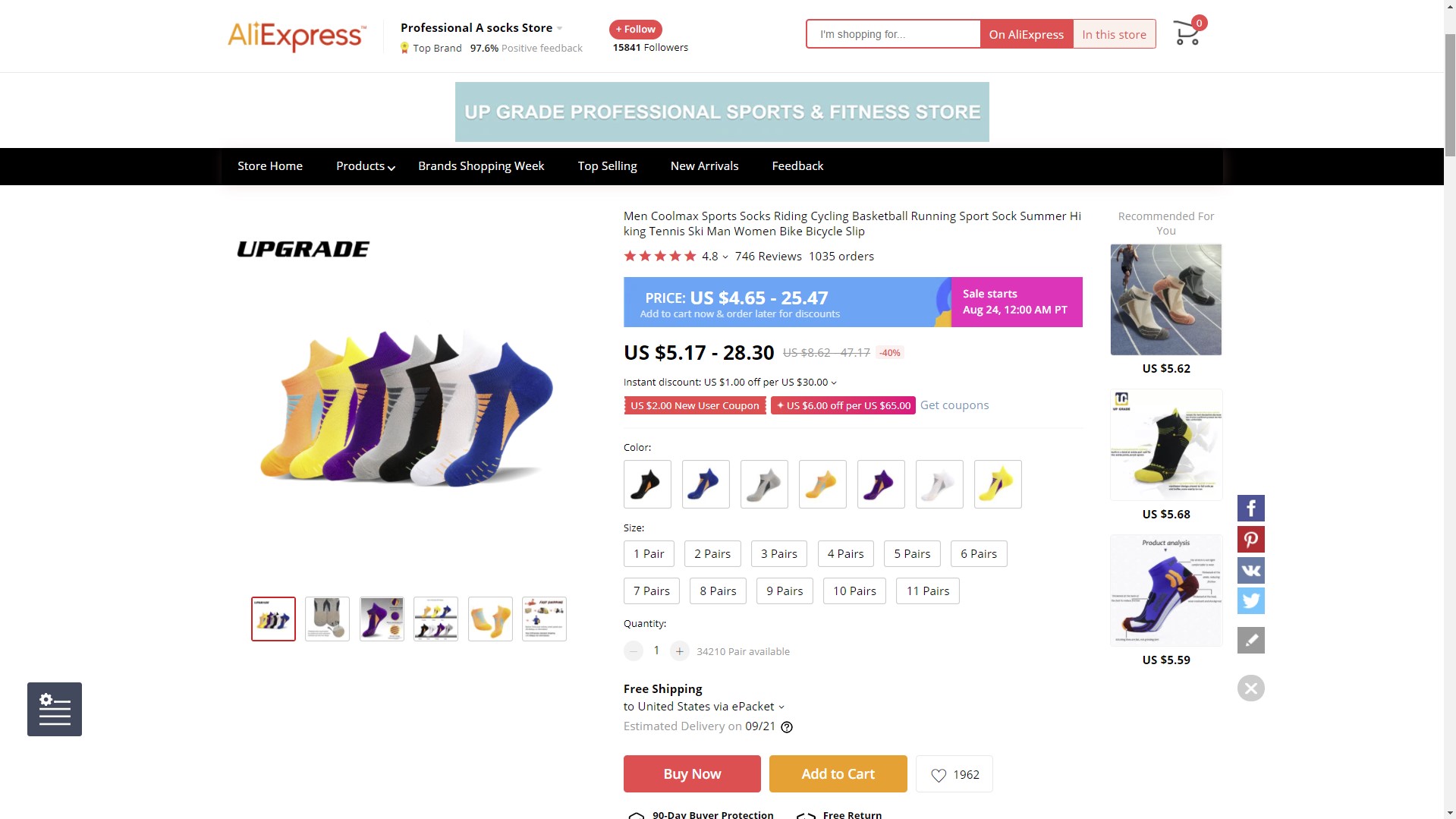 17. Anti-Slip Breathable Men's Socks

18. Sports Yoga Massage Ball

19. Women's Solid Color Sport Hoodie

20. Compression Anti-Fatigue Cycling Socks

21. Running Arm Bags for Phones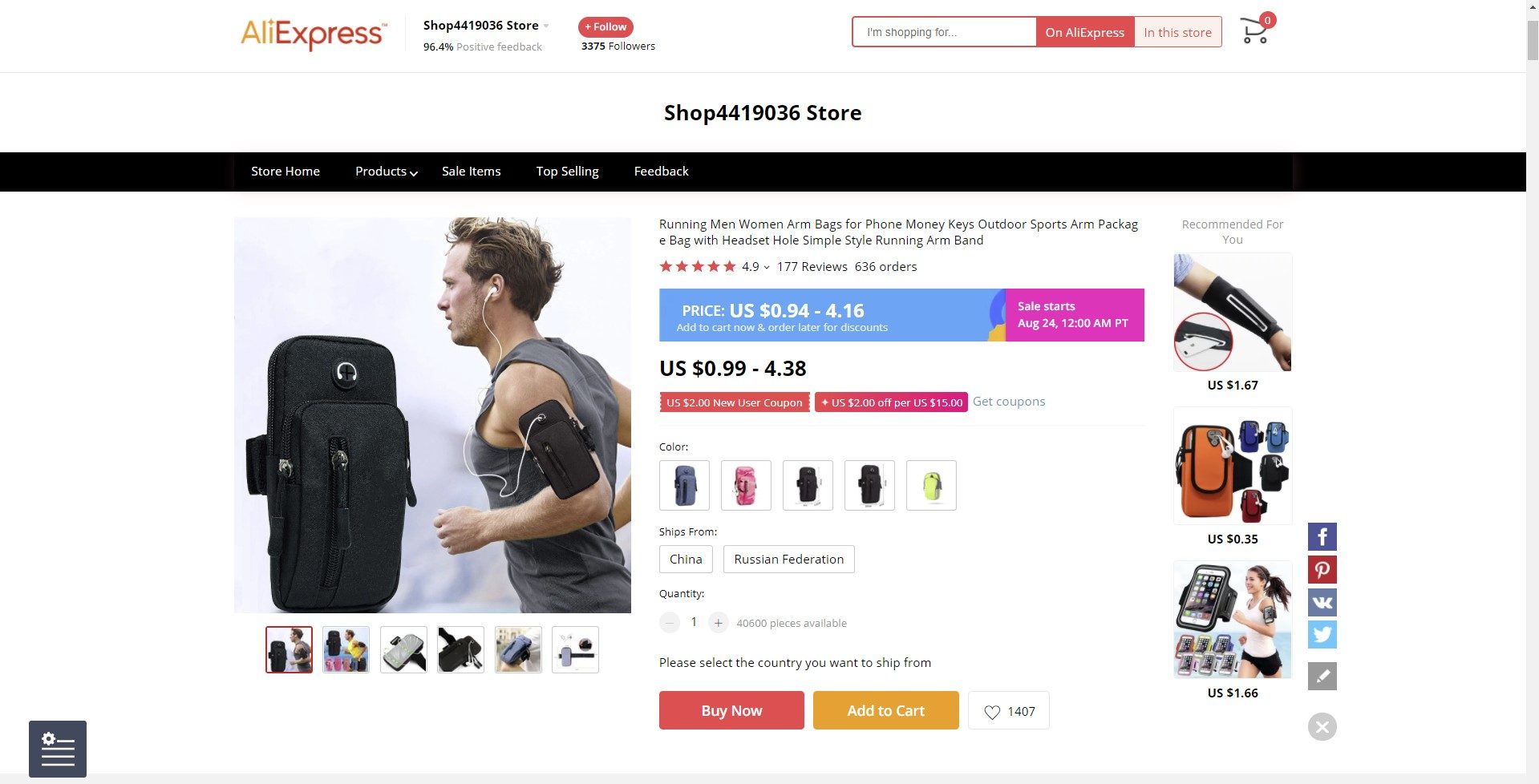 22. Protective Football Shin Guards

23. Gradient Color Sports Drawstring Backpack

24. Durable Sports Shoulder Bag

25. Weight Lifting Wrist Straps 2 pcs/Set

26. Pilates Training Waist Circles

27. Tennis Rackets Sets for Training

28. Peanut Shaped Foot Massager

29. Geometric Printed Sports Backpack

30. Eco-Friendly Sport Water Bottle

31. Posture Corrector with Back Support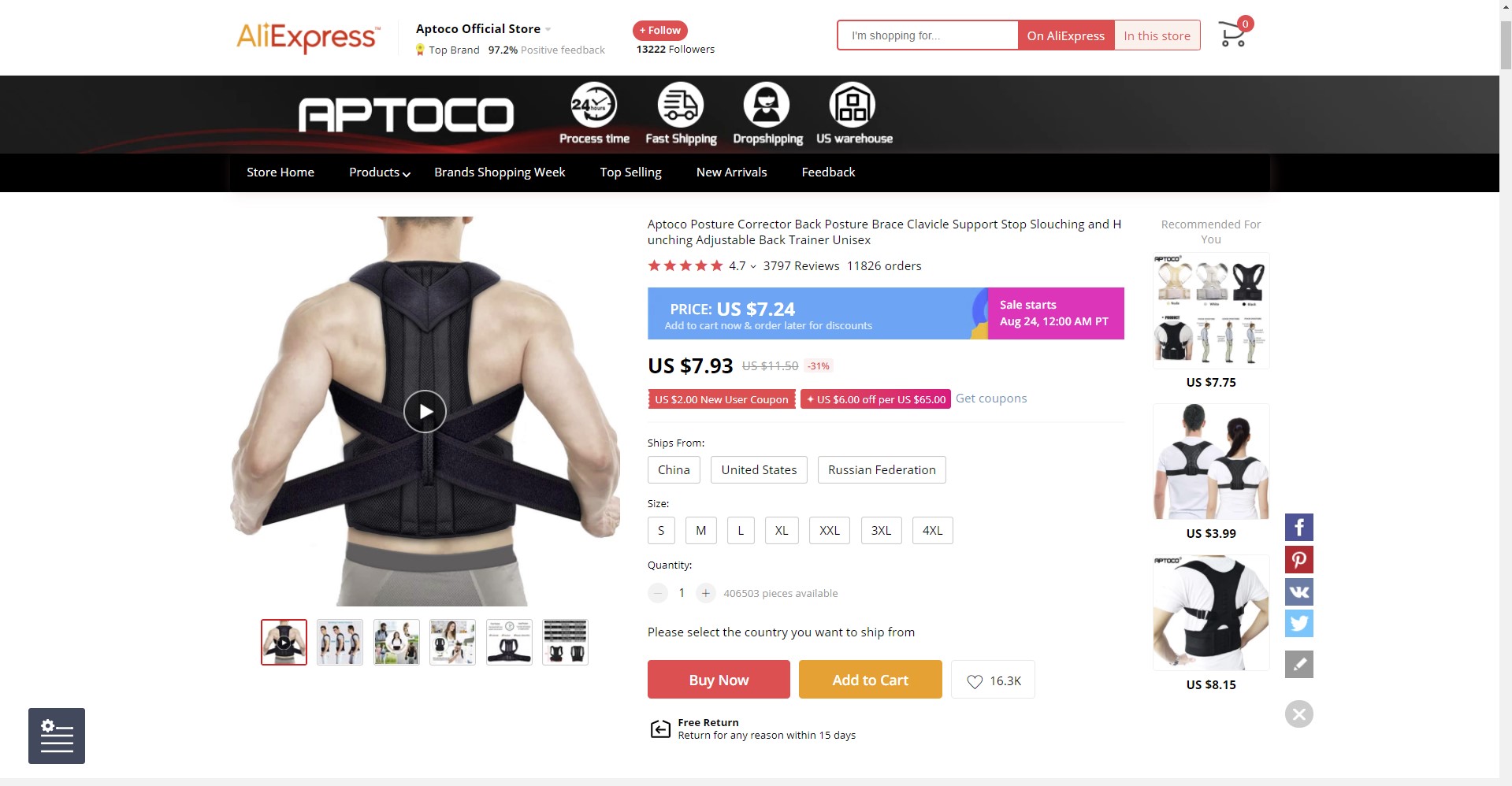 32. Elastic Knee Protection Sports Support Bandage

33. Unisex Sports Fingerless Gloves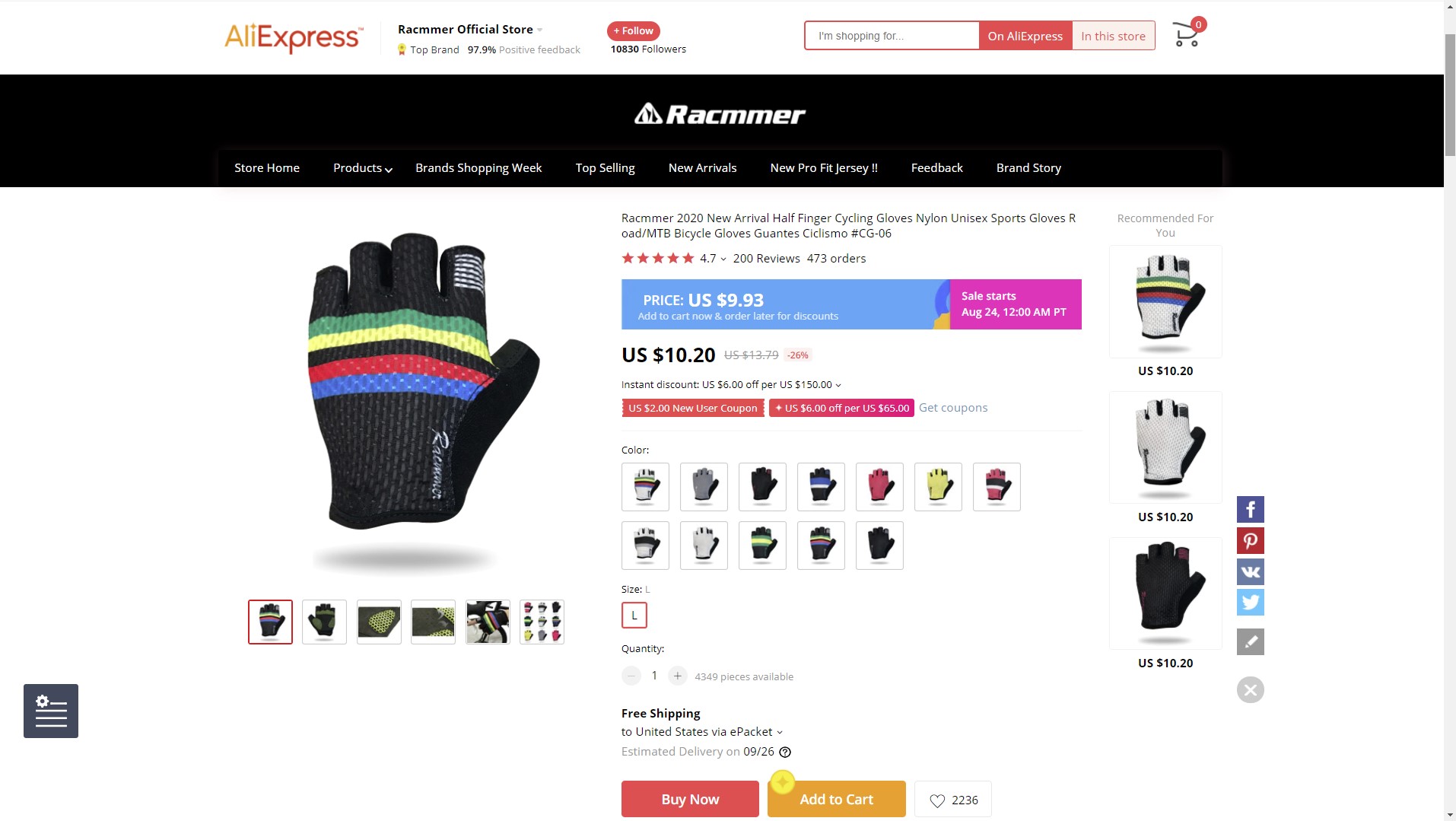 Final thoughts on dropshipping sporting goods
Essentially, dropshipping sporting goods can turn out to be a very lucrative business idea. Products that fall to the sports category are always popular and the interest towards them has been consistently rising. All things considered, sporting goods are perfect for dropshipping! That's why you shouldn't waste time and jump into the world of ecommerce and try to create your profitable venture!
If you want to find more products and the best suppliers, you can do that with the help of our DropshipMe plugin.
Hopefully, you found this article helpful and enlightening. We wish you the best of luck in the creation and development of your dropshipping store!

The post Dropshipping Sporting Goods: How To Create A Promising Venture appeared first on Dropship ME.