The sheer volume of data we create on a daily basis is truly astounding. According to International Data Corporation (IDC), the world is expected to generate 175 zettabytes of data by 2025.
For agencies, this is both a blessing and a curse. On one hand, more data means more insights to help drive marketing efforts. On the other, it means more noise, making it harder to help clients stand out from the competition.
Content Marketing and The 3 H's
What separates great brands from the rest is their ability to produce content that is so compelling, so interesting, and so brand-right that it captivates its audience. But how do you achieve this?
Marketers have been using a tried and tested method often referred to as the "3 H's" of content marketing: Hero, Hub, and Hygiene.
Stick around to find out how they work and how you can use them to boost your client's content marketing strategy.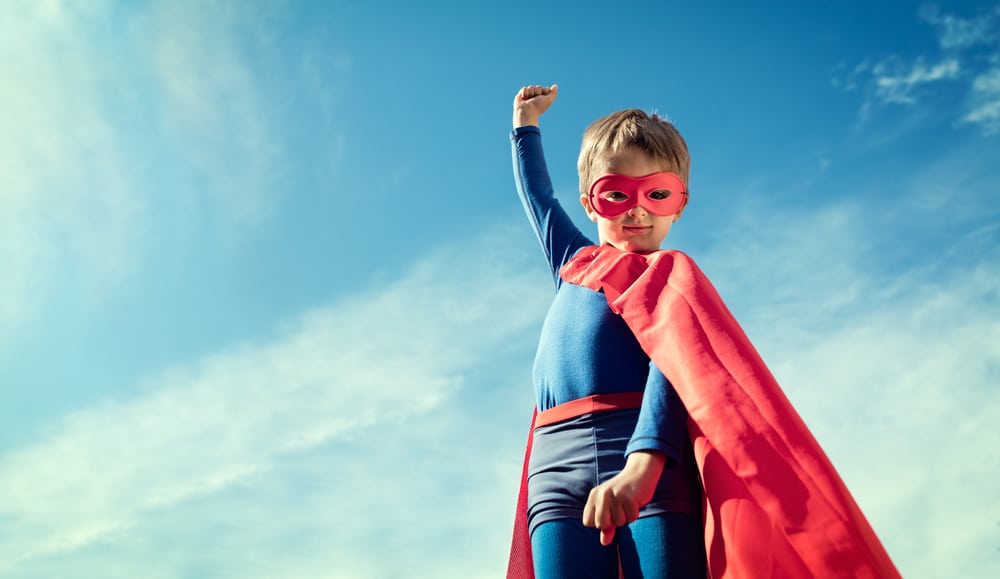 Hero Content
The first piece of the 3H puzzle, Hero content is that jaw-dropping, amazing piece of content that gets shares, likes, and comments from thousands or millions of people. It attracts a huge audience, creates new fans, and drives a strong brand impression.
Let's say a client is launching a new product or service. Hero content creates a buzz and helps you connect and fuel the interest of the mass audience.
This is high-production content that takes time, money, and effort to plan and execute. While it can generate high ROI, it can be risky, as success is not guaranteed.
For big brands, Hero content is released monthly or yearly through impactful storytelling in the form of a blog, video, social media post, or image.
What Makes Good Hero Content?
The million-dollar question, right? For starters, hero content must be well-researched, timely, and relevant. It should also possess the following elements:
Interesting. People have short attention spans; if your content isn't something new, novel or proprietary, then your audience will move on..
Brand-right. It should align with your brand's voice, values, and mission. No one wants to read or watch something that feels inauthentic.
Shareable. Users should not think twice about sharing your content with friends and followers. And people are generous, if your content is worth it
Visually appealing. A picture is worth a thousand words, especially when it comes to social media.
Timeless. Timeless content can be shared repeatedly, driving traffic back to your site long after it was originally published.
Great Example of Hero Content: Red Bull's Project Stratos
Red Bull's Project Stratos drew a ton of attention when Felix Baumgartner jumped out of a space balloon 24 miles above the earth's surface, setting the world record for the highest free fall.
The event was live-streamed on YouTube and watched by over 36 million people. In addition to being an incredible feat, the project also generated a ton of content that Red Bull was able to use in future marketing campaigns.
For example, they created a mini-documentary about the project, which has been successful in driving awareness and brand interest.
If you want some of the best examples of Hero content, just look at the Superbowl. You don't need Superbowl levels of budget. But you do need creativity.
Hub Content
Now that you've piqued people's interest through Hero content, how do you sustain it? The second H, hub content, is about creating a destination for your client's audience. The content stays top of mind long after the virality has worn off.
Hub content is more consistent and adheres to a specific theme and publishing schedule, enabling readers to know when to expect new content from you. This could be a vlog, newsletter, behind-the-scenes interview, or podcast that is updated on a regular basis.
Your hub content is usually a residual product of your Hero content. Think MCU outtakes. Just because you ran a webinar doesn't mean it ends there. Capturing and reminding your audience of your most salient points makes for great hub content and hopefully top of mind awareness.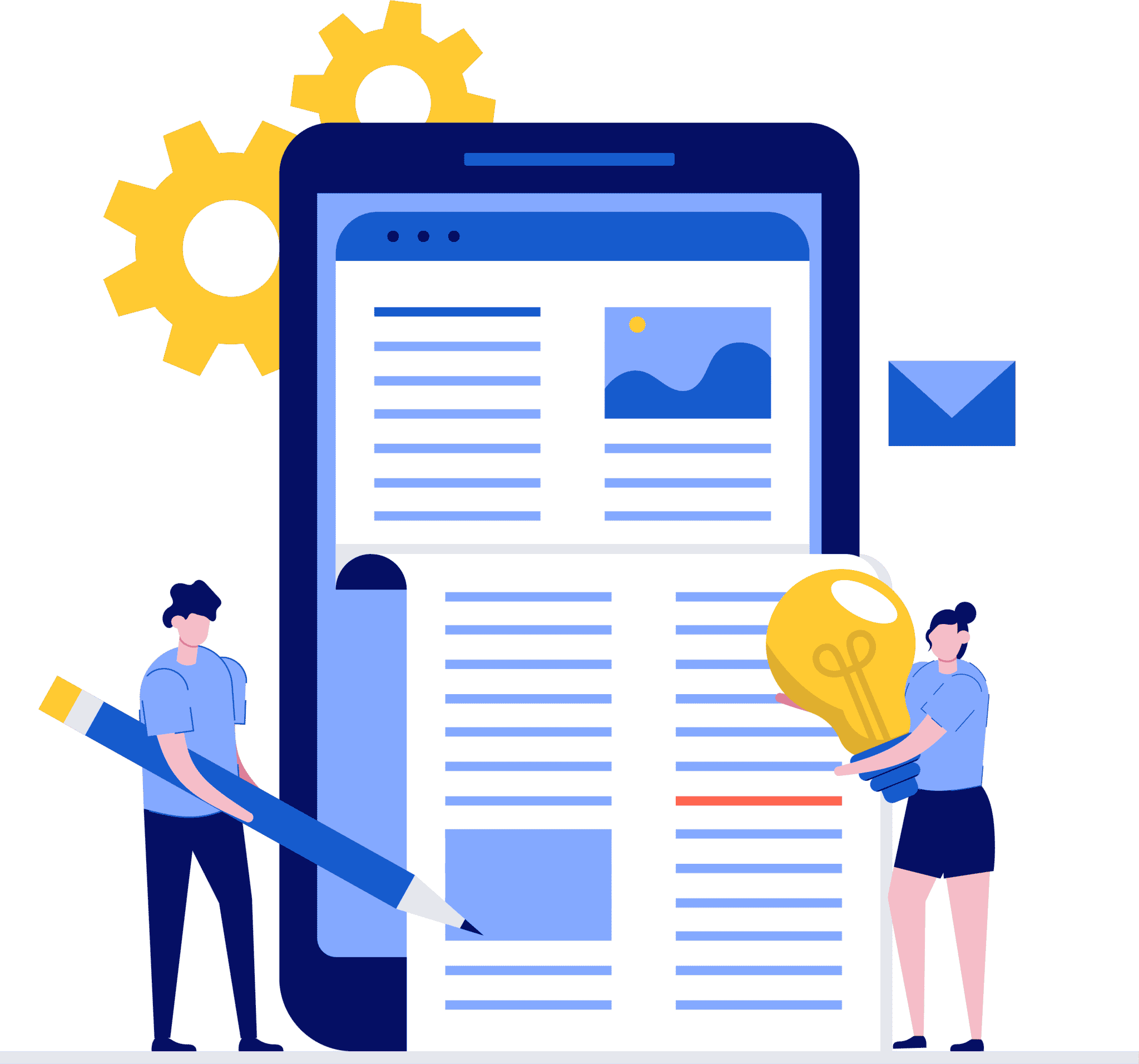 What Makes Good Hub Content?
Three key elements make up good hub content:
Relevant. Your hub content has to be relevant to the conversation you've started with your Hero content
Promoted. Your content has to be where your audience's attention is. Whether that's on Facebook, in blogs, your newsletter or any other partner you can find. But blogging alone is not content marketing.
Shareable. Like hero content, hub content should compel users to share it with their networks.
Great Examples of Hub Content: Think With Google
Google takes the lead when it comes to creating hub content. The search engine giant's "Think with Google" site is a one-stop shop for all things digital marketing.
The site is regularly updated with new research, articles, tips, and tools–designed to help marketers stay ahead of the curve. By subscribing to a free newsletter, users get personalized content delivered straight to their inboxes.
Help/Hygiene Content
The third and final H is help or hygiene content. It is designed to attract new visitors from specific channels and leads them through the sales funnel.
Hygiene content is vital for top of mind awareness and when possible, keyword-rich, and informative so you gain some SEO benefit as well.
Some examples of hygiene content include:
Tutorials
How-To Articles
Recipes
Step-by-Step Guides
Industry Updates
What Makes Good Hygiene Content?
To create effective hygiene content, you must first understand what the audience is searching for. This can be accomplished through:
Google Ad Words and Trends: Find out what keywords are being searched for the most and use them in your content.
Competitor Analysis: See what your competitors rank for and target those keywords.
Google Analytics: Check out the search terms already bringing people to your site and create content around those topics.
Once you understand what prospective clients are searching for, you can create content that people find valuable and informative.
Great Example of Hygiene Content: Sephora
Sephora's YouTube channel is an excellent example of effective hygiene content. The beauty retailer provides its audience with helpful tutorials, from applying makeup to choosing the right skincare products.
They strategically incorporate highly searched terms like "how to contour" and "foundation routine" into their titles to ensure that their videos appear as top results on YouTube and Google. This enables them to build trust, driving traffic back to their website.
Create Powerful Content Marketing Strategies
By creating a mix of hero, hub, and hygiene content, you can develop a content marketing strategy that drives client value, increases ROI, and is scalable and replicable.
Sign up for SEOReseller's webinar on Wednesday, September 14th, to learn more about how to create powerful content marketing strategies that drive results. You'll learn how to successfully develop, implement, and measure the effectiveness of each client's content marketing campaign.
The post How Hero Content is Driving Agencies' Content Marketing appeared first on SEOReseller.