It is just about anyone's dream to live a life where everything is accessible and not have to worry about the balance of your bank account. However, in today's world, there are lots of opportunities to achieve your ultimate goal of becoming financially independent and making your dream life come true. Nowaday's, there are many profitable small businesses anyone can start in a short amount of time and build a thriving business venture. And what's more astounding is that you can launch it working from home.
It can be anything from social media management, to creating an online course, to a personal training program, to app development or even cleaning services. Everything depends on your goals and aspirations. And some skills, of course.
However, one question that everyone wants to know is in which direction should you go when starting a business? Obviously, some businesses are less competitive than others, with larger profit margins and fewer entry barriers. Moreover, if you're looking for a more "traditional" type of business, it's going to take a lot of time, overhead costs, and some serious effort to simply start one. Not to mention the amount of money you need to invest from the very beginning.
Nevertheless, you can skip the challenging part of establishing your business from the ground up and get straight into advertising and selling. How? What if we told you that there's an option available to practically anybody and anywhere? It is easy to start and requires minimal start-up costs compared to "traditional" business models.
[blog_subscription_form_1]
So, here's a list of small business ideas anyone can start!
What makes a successful business idea good? 
First and foremost, it's important to understand what actually makes a successful business idea good. 
Not all business ideas are equal. Some require much more effort and investment than others, while some can be launched with relatively few resources or with resources you already possess. Therefore, let's go over what makes a business idea good! 
A good small business idea will simply require a field of knowledge you already have. And won't need you to learn any specific skills, such as web development, for example. 
This will not only shorten your time-to-launch but also lessen your expenses. Various training courses can cost significant amounts of money. 
Your business idea shouldn't require a huge sum of money to start. Undoubtedly, you will need some money to start, nonetheless, it should be only to set up your future business.
Perhaps, you only need to purchase a specific service or product to take your first steps.
Little to no inventory management
The perfect business idea doesn't require inventory management. Ideally, you shouldn't worry about keeping any supplies or inventory. What should you try in this case? How about dropshipping? 
With Sellvia, you get a reliable supplier with awesome trending products you can sell to one of the most active audiences of consumers in the world! 
Another aspect of a good online business idea is that it can be managed through your personal computer. With a stable internet connection, you will be able to have greater flexibility over your personal life and your business.
As a small business owner, most likely, you won't have tons of resources to hire staff to run and manage your business for you. At least, not from the very beginning. 
Essentially, make sure you can run and manage your business on your own. 
Traditional office work requires you to stick to a strict 9-to-5 schedule. However, comfortably working on your personal computer from anywhere you want and growing your own business, you're going to feel like your own boss. With that, comes a flexible schedule you can effortlessly stick to.
Most successful businesses to start: Ecommerce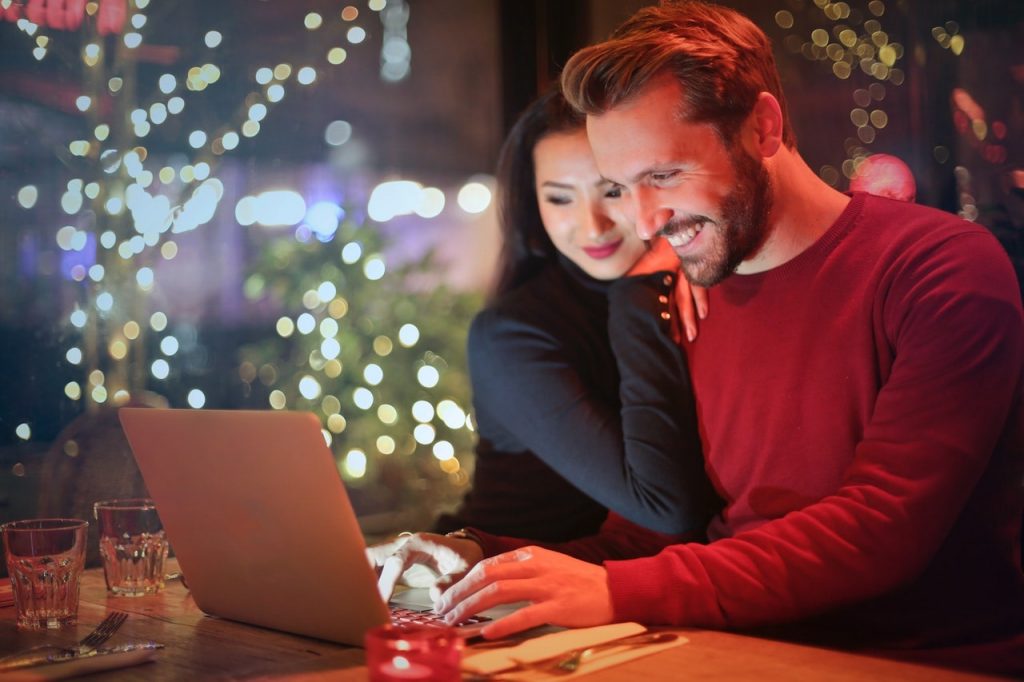 What exactly are we talking about? As you might have guessed, we're talking about ecommerce.
Today, the ecommerce industry is developing at astonishing speeds but is still far from reaching its ceiling. This makes it the perfect business opportunity to start a successful venture for new up-and-coming entrepreneurs and experienced ones as well.
First of all, starting an ecommerce business doesn't require any special skills or specific background knowledge, and requires minimal investments.
In general, ecommerce has become an essential part of the global retail market. And with internet access becoming more accessible worldwide, the amount of people purchasing digitally is also increasing with each passing year. Even just last year, over two billion people have purchased goods or services online.
That's the beautiful thing about ecommerce, you can be practically anywhere in the world, and run an online store selling to an audience of countless people in a completely different part of the world. Ecommerce purchases are especially popular on mobile devices. In 2021, smartphones accounted for almost 70 percent of all retail visits worldwide, pushing the industry to even greater heights.
So, that's one thing you should keep in mind while establishing your ecommerce business.
But, what exactly do you need to start your ecommerce endeavor?
What you need to start a successful ecommerce business
Everything needs to be set up perfectly, from the online store's visual aspects to user-friendly functionality. And usually, to set everything up to the highest standards you wouldn't be able to do this by yourself.
You'd need a skilled website developer and a professional designer to make the website look visually appealing.
But that's not all, even if you've managed to find a developer and a designer to create your website, you need to somehow drive potential customers to your online store, and that too requires at least some basic knowledge of digital marketing.
Usually, it would take several years to master and learn these skills and understand how to successfully manage your online store. But not anymore!
Sellvia – the perfect solution for ecommerce entrepreneurs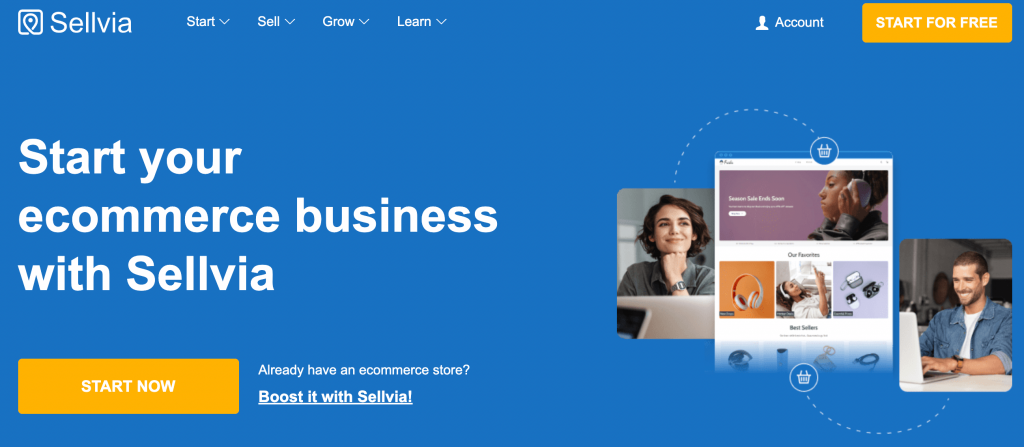 Sellvia allows anyone interested in ecommerce and in simply creating an additional source of income access to one of the largest markets in the world – the American market. You'll have everything you need to acquire customers and make them happy and create a money-making business from scratch.
With Sellvia it's possible to become the owner of your own business today for free!
What is Sellvia? It is an Ecommerce Ecosystem that includes everything from an ecommerce platform to a well-thought-out logistics system, best-selling products, and professional marketing instruments. All for you to reach your dream life and become financially independent.
So, essentially, you get a shortcut to your own business with a turnkey ecommerce store made specifically for you. With this turnkey solution, you get:
A professionally made website, packed with all the necessary pages like captivating product pages, cart, checkout, payment gateways, etc. Your online store will be ready in no time!
Access to a catalog of best selling products
The products are stored in Sellvia's Fulfillment Center in California. All the products are tested by Sellvia's marketing specialists and are proven to see growing demand. Moreover, all the products will be delivered with lightning-fast shipping to your US customers within 1-3 business days. Guaranteeing happy customers that will return to your online store for future purchases.
Sellvia's Marketing Academy features ready-to-go ad materials made by in-house professionals. You won't have to worry about losing your time and money on testing various ads, as you will already have proven ones you can launch in a click.
Guidelines and learning materials
Sellvia's Marketing Academy can also help you become a professional marketing specialist and boost your ecommerce profits in no time! There are step-by-step instructions and lots of options of free and paid promotion for you to achieve the best possible results selling your products.
Don't worry, if you have any questions, we'll be more than happy to answer any of them. We don't just provide you with a website and wave you goodbye. We stay ready to help. Once you have your online store, your personal manager will always be available to help you without charge.
Like we said earlier, usually, it would take years to gain the required skills to set everything up properly or a substantial amount of money to hire skilled specialists to do this for you. However, with Sellvia, you can lay all of that to rest and enjoy the time-saving approach we've prepared for you.
That's right: with Sellvia, you'll have everything already set up for you, from a professional online store to best-selling products and awesome promo materials to achieve sales.
So, where exactly should you start? Luckily, Sellvia offers a broad range of products from all kinds of categories. And we will cover the most promising options available to everyone.
Let's go!
Top 10 most successful businesses to start: Auto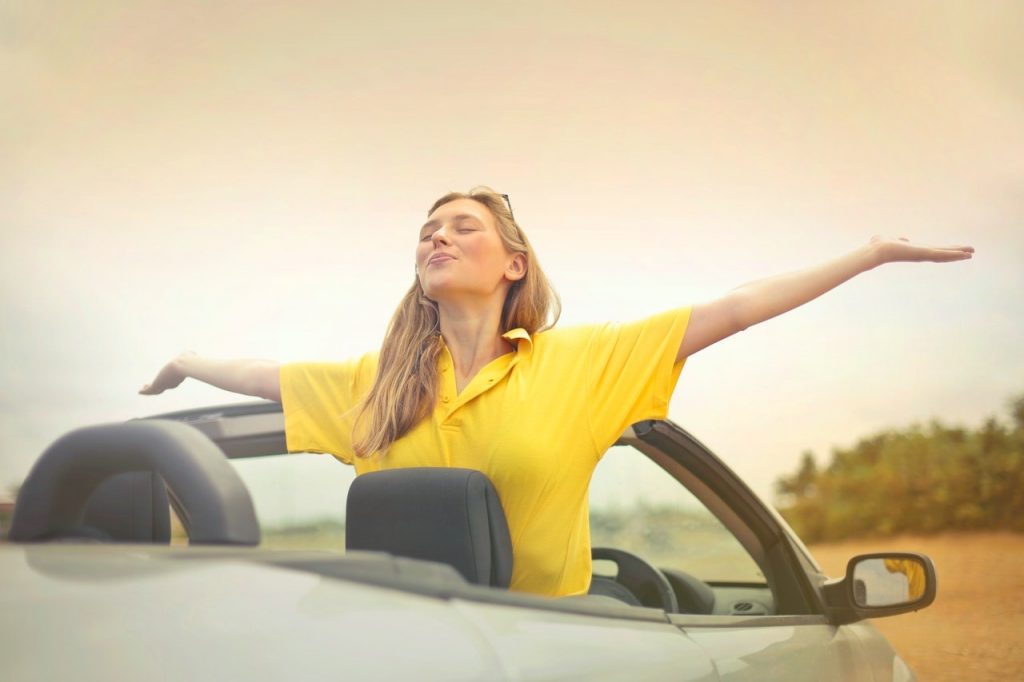 For most American families, cars are an essential part of everyday life.
According to the US Department of Transportation, there are 276 million vehicles registered in the US. Moreover, over 91% of households have access to a vehicle. Owning a car is generally perceived as a more secure and most importantly, private experience than public transportation. Not to mention that a car is more accessible in case of an emergency.
Just the sheer amount of car family owners make this market the perfect audience for any ecommerce entrepreneur to achieve amazing results.
What are some of the products you can offer to this segment?
[slider_1]
Top 10 most successful businesses to start: Fashion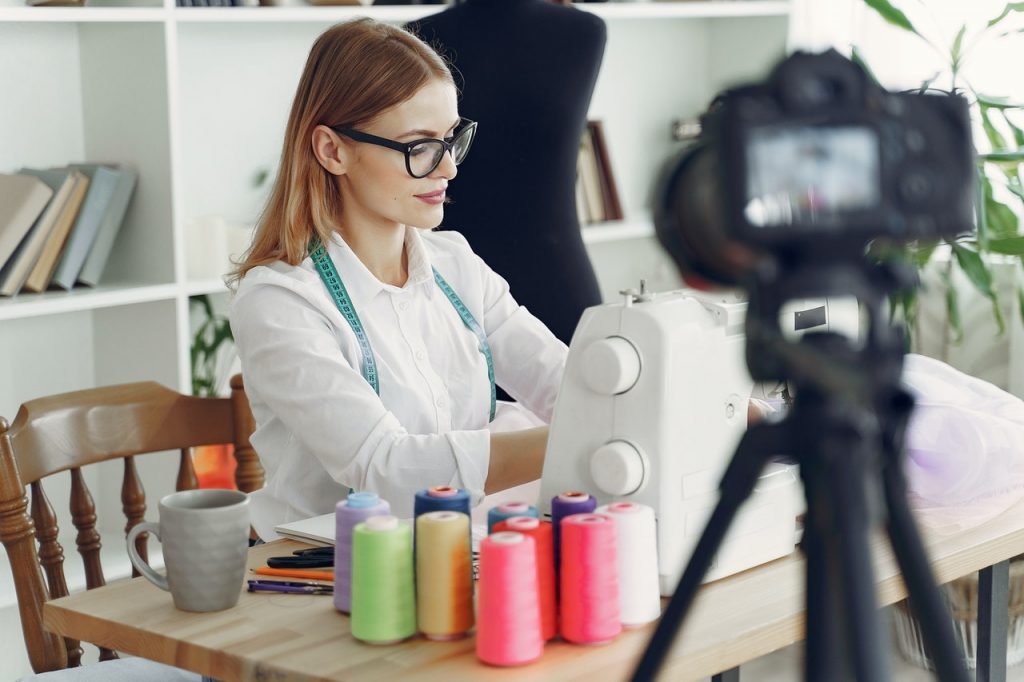 We all love to express ourselves in different ways. With various fashion accessories, it's possible to showcase your unique sense of style.
Just the previous year, in the fashion industry, ecommerce has accounted for about 29 percent of all retail sales. Moreover, fashion apparel, footwear, and accessories amounted to 110.6 billion dollars. What's even more impressive is that it's projected to grow to almost 153 billion dollars by 2024.
In fact, fashion-related products are the most popular category worldwide since 57 percent of internet users have made a purchase in this category.
Now, you have to keep in mind that to each his own. But throughout Sellvia's catalog, you'll be able to find a lot of different products for various styles and tastes.
Here's a little preview of what trending fashion products you can add to your store:
[slider_2]
Top 10 most successful businesses to start: Festive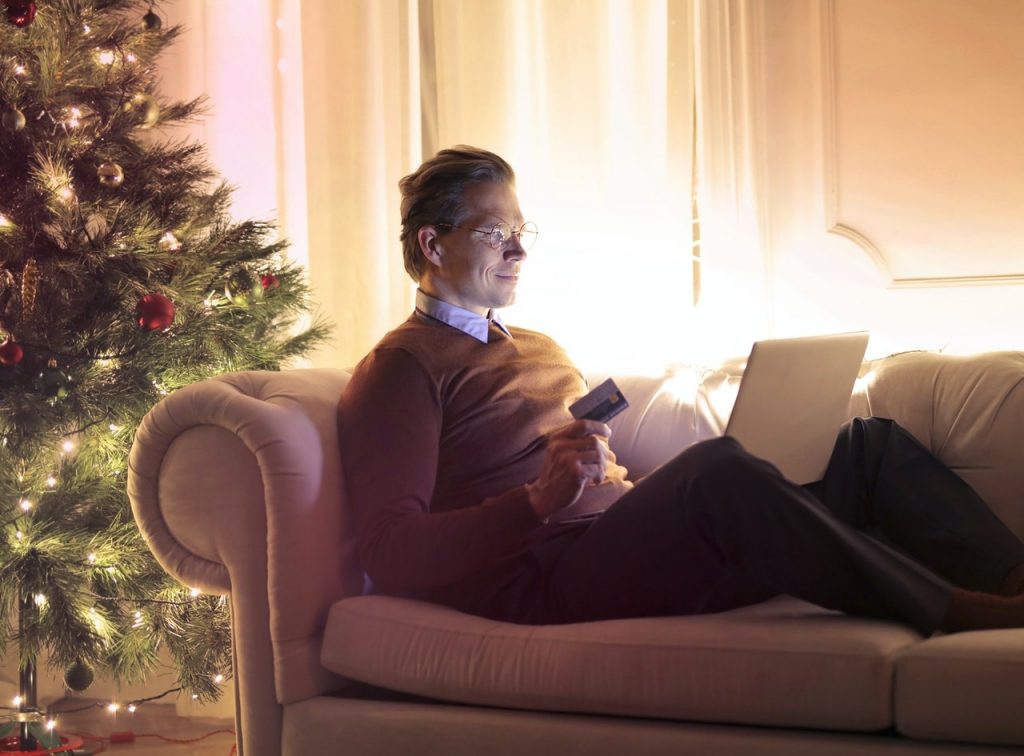 Even though the holiday season has passed, it doesn't mean that you shouldn't prepare for next year. The US holiday market is where a lot of money is being spent and being made. For example, Christmas is by far the biggest holiday in the United States in terms of sales with $777.3 billion. Followed by Labor Day ($33.9 billion), Mother's Day ($28.1 billion), Valentine's Day ($27.4 billion), Easter ($21.7 billion), Father's Day ($17 billion), Halloween ($8 billion), 4th of July ($6.5 billion), and Thanksgiving ($5.1 billion).
But what makes this market especially exciting is the number of potential consumers you can attract. Compared to 2020, the amount of online traffic grew by over 57 percent in 2021. It's safe to say that online shopping isn't going anywhere, and is most likely going to be the future of any shopping experience.
Here's a quick look at what you can offer for the holiday season.
[slider_3]
Top 10 most successful businesses to start: Gadgets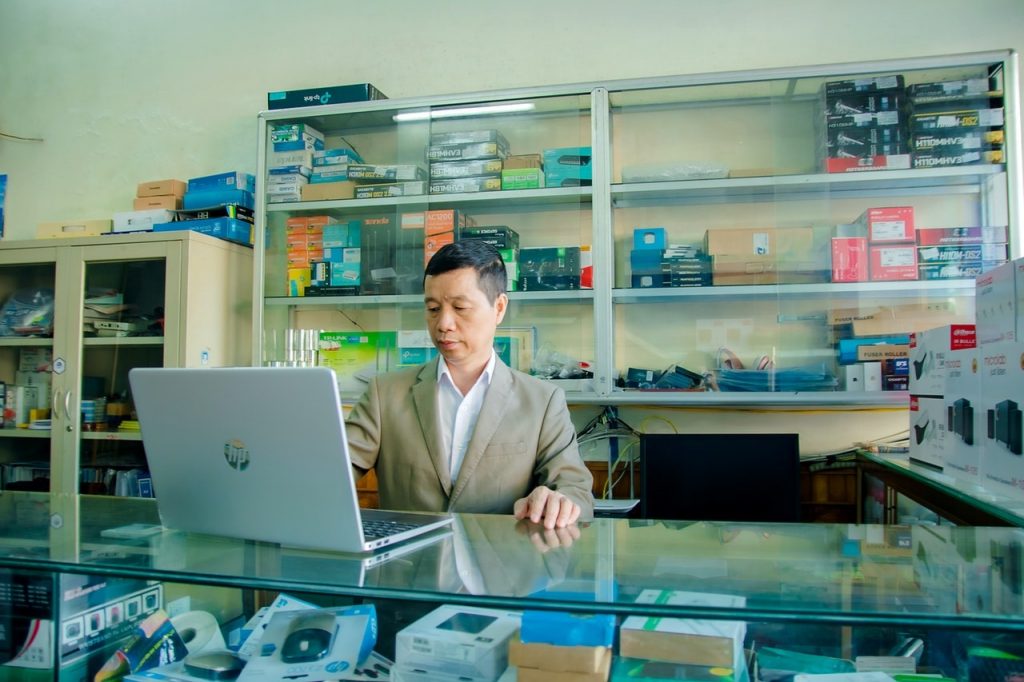 In recent years, it's like the world has been overtaken by the technological revolution. New gadgets for all kinds of life purposes have been created and there is no sign of this trend slowing down.
Chargers, power banks, smartwatches, portable speakers, you name it! And the variety of these items can blow you away.
Let's take portable speakers, for example. The global market of wireless speakers is expected to grow from $15 billion in 2020 to $32.71 billion by 2025.
There's already a wide variety of speakers on the market and you can literally find a product for any kind of consumer. It's crazy to think about what will happen in 2025 and what amazing technology will be developed by then.
Think about the smartphone market. Just about everyone has a smartphone device and smartphones have lots and lots of accessories, from charging stations to headphones, to cases, etc.
All that's left for you to do is choose in what direction you want your business to grow and assemble your product offering to that specific market. After, you simply reap the benefits of your successful business.
And, fortunately for you, Sellvia's product offering is broad enough to find a target audience of any kind.
Here's a sneak peek of what you can get from the Sellvia catalog. From car accessories to computer and laptop, and phone accessories.
[slider_4]
Top 10 most successful businesses to start: Health & Beauty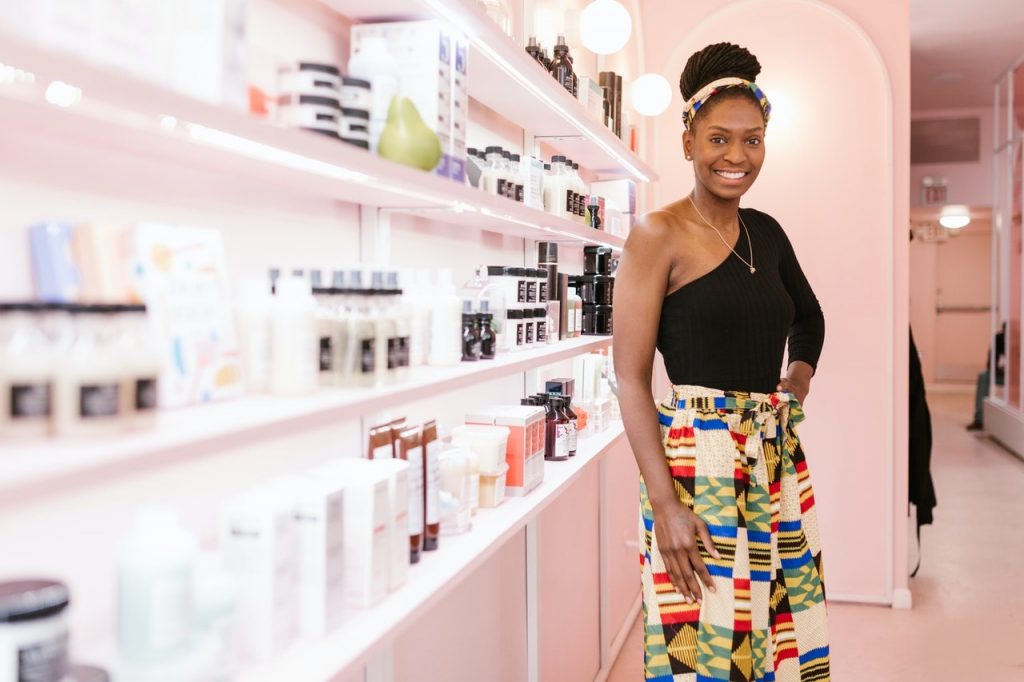 Staying healthy is one of the most important aspects of life in general. And keeping yourself in check in this particular aspect takes a lot of energy and sometimes requires specific tools.
The global beauty industry is worth more than $500 billion. And that's no surprise, as the demand for beauty and personal care products will always be high. Moreover, the industry is predicted to hit $716.6 billion by 2025.
In comparison, the global ecommerce sales in the health and beauty category were predicted to reach $358.4 billion by 2026.
In fact, women in the US spend up to $3,700 on beauty products every year! That is about $313 a month.
And long gone is the time when men despised makeup. Nowadays, men have accepted beauty products and have been using them more than before. The personal care industry for men is estimated to be $166 billion by 2022.
Over on Sellvia's catalog, you can find products for both men and women to enjoy. Here's a quick look:
[slider_5]
Top 10 most successful businesses to start: Home & Garden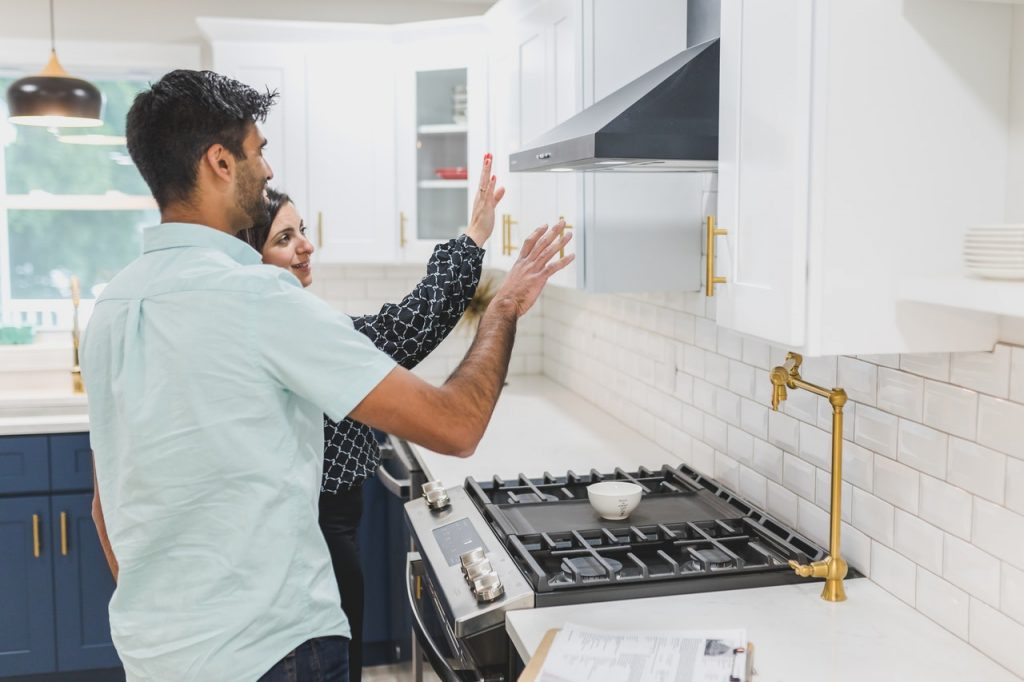 Many American families live in a house with a large kitchen and even a garden. Thus, there's a certain level of demand for products that relate to these categories. After all, everyone wants their household to be unique and stand out from all the regular houses out there.
The overall Home sector is valued at $841.9 billion and is predicted to grow to $1,022 billion by 2025. Moreover, last year alone the average household spent on lawn and garden supplies more than 29.1% compared to the previous year. In fact, the number of Americans who own lawn and garden equipment grew 2.27% to reach 228 million.
Overall, the home & garden niche is looking like a promising business opportunity for anyone looking to target the US market. Whether you want to target customers who are looking to decorate their households or add some extra unique-looking dishes, or some garden supplies, Sellvia can provide you with these necessary items.
Now, let's see what kind of home and garden products we can find in the Sellvia catalog.
[slider_6]
Top 10 most successful businesses to start: Kids & Babies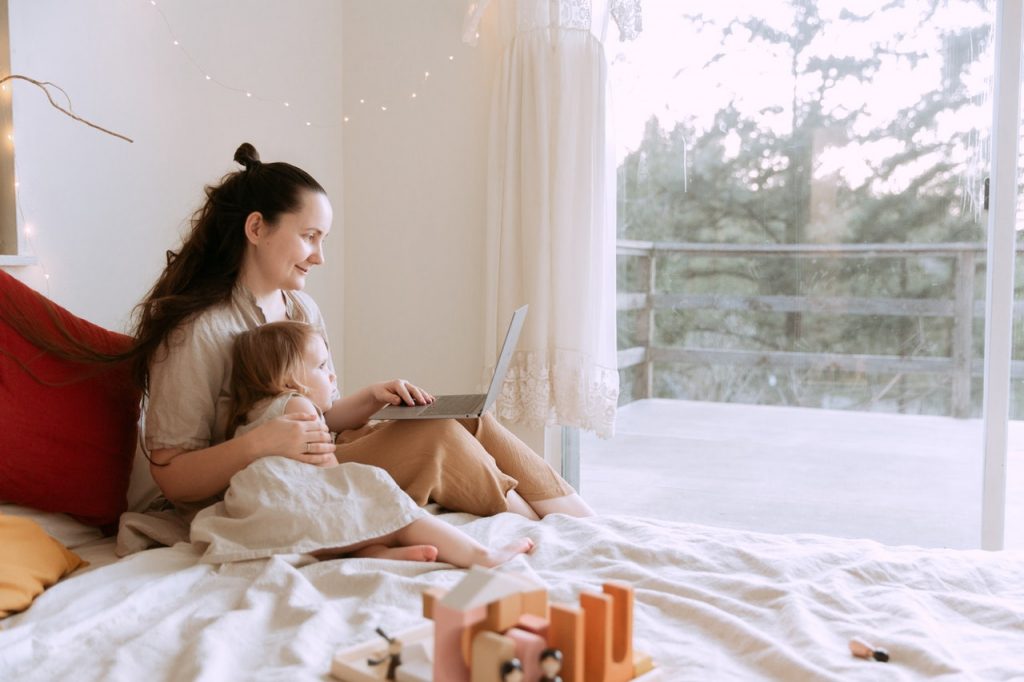 The kids and babies market is composed of different segments and products, such as toys, feeding accessories, wipes, body care products, others just to name a few. In the United States. The baby and child skincare products racked up to $361 million in sales.
There are over 73 million children in the United States, making up 22 percent of the nation's population.
And with Sellvia, you can make the lives of families with children that much better! From various toys and accessories to activity and entertainment, you can find all kinds of items to suit anyone's needs.
[slider_7]
Top 10 most successful businesses to start: Outdoors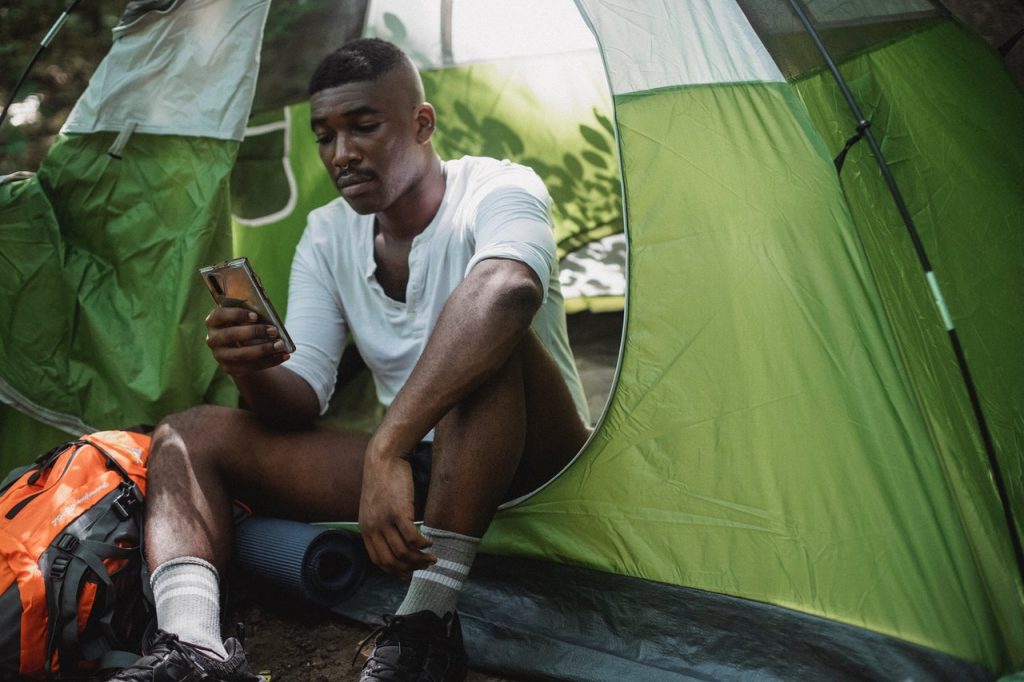 The United States is filled with lots of beautiful places. From forests to desert canyons and waterfalls. It seems to have it all. And to not walk around these beautiful sightseeing places just seems like a crime.
And a lot of Americans truly enjoy spending their time in the great outdoors. After all, why wouldn't you?
For all these different hikes and camping trips, outdoor enthusiasts require tons of different things and accessories. From clothing to outdoor equipment such as backpacks, bags, and various other gear, one thing's for sure, the market is full of all kinds of products.
The hiking & outdoor equipment industry is set to reach $6.8 billion in 2022.
But what type of outdoor products can you find on Sellvia? Let's take a look.
[slider_8]
Top 10 most successful businesses to start: Pets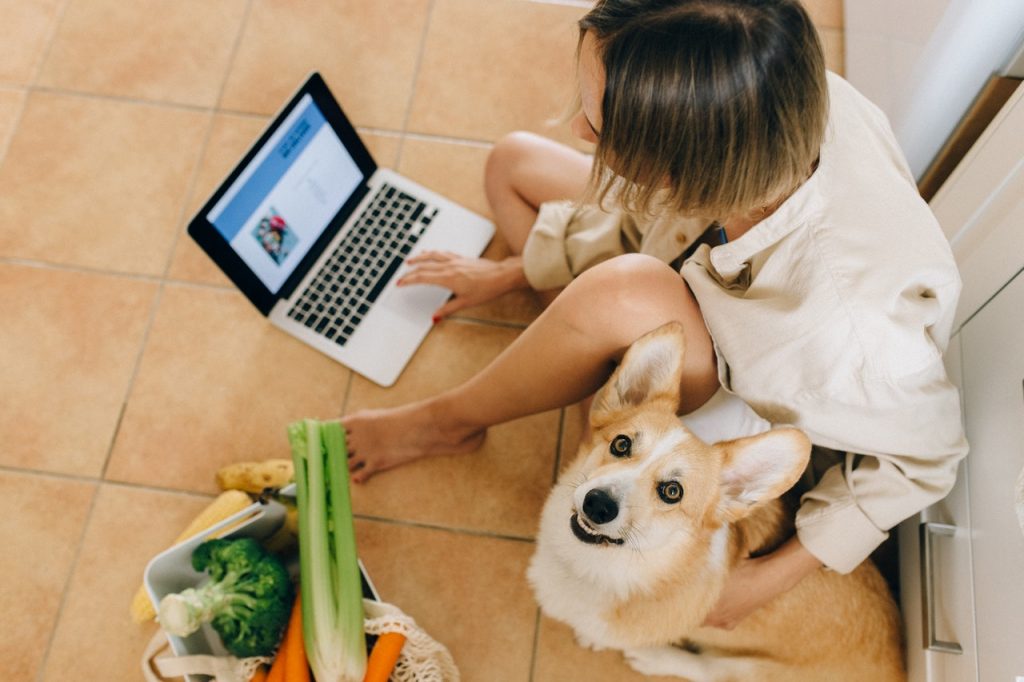 Do you know how many US households have a pet? Don't worry, we've got the answer – about 70% of US households own a pet, which is approximately 90.5 million families, according to the American Pet Products Association (APPA). But there's more.
$103.6 billion was spent on pets in the U.S. By 2021, it is estimated that $109.6 billion will be spent on pets in the U.S.
Those are truly incredible numbers making it the perfect opportunity to create a successful business centered around pets.
So, what kinds of pet products can you find in the Sellvia catalog?
[slider_9]
Top 10 most successful businesses to start: Sports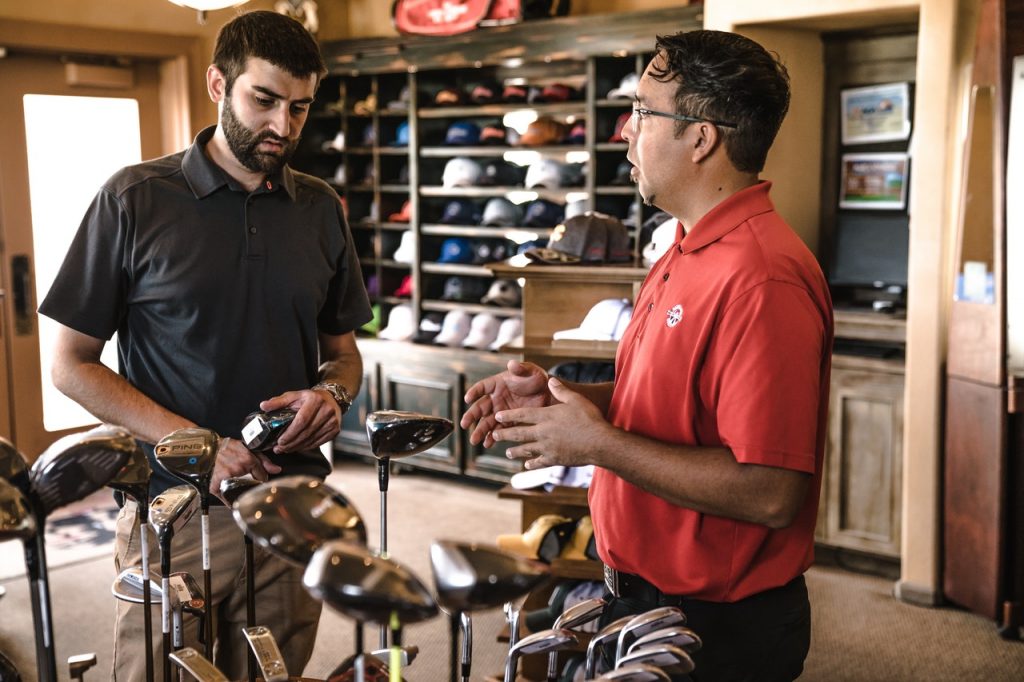 The United States is well known for all the different types of sports. From basketball to baseball, and football to everything in between, one thing for sure – America is rich with its sporting activities.
The sporting goods market consists of many different product types, such as exercise equipment, apparel, footwear, etc.
What's more, the sporting industry is one of the biggest industries not only in the United States but the whole world. However, the US holds the lion's share of the market with over 30 percent. The amount of sales amounts to roughly $45 billion.
But what's most impressive about it is that it's only going to continue to keep on growing in the coming years.
The sporting goods industry is projected to grow by approximately $40 billion by 2025.
So, what kind of sporting goods and accessories can you find on Sellvia?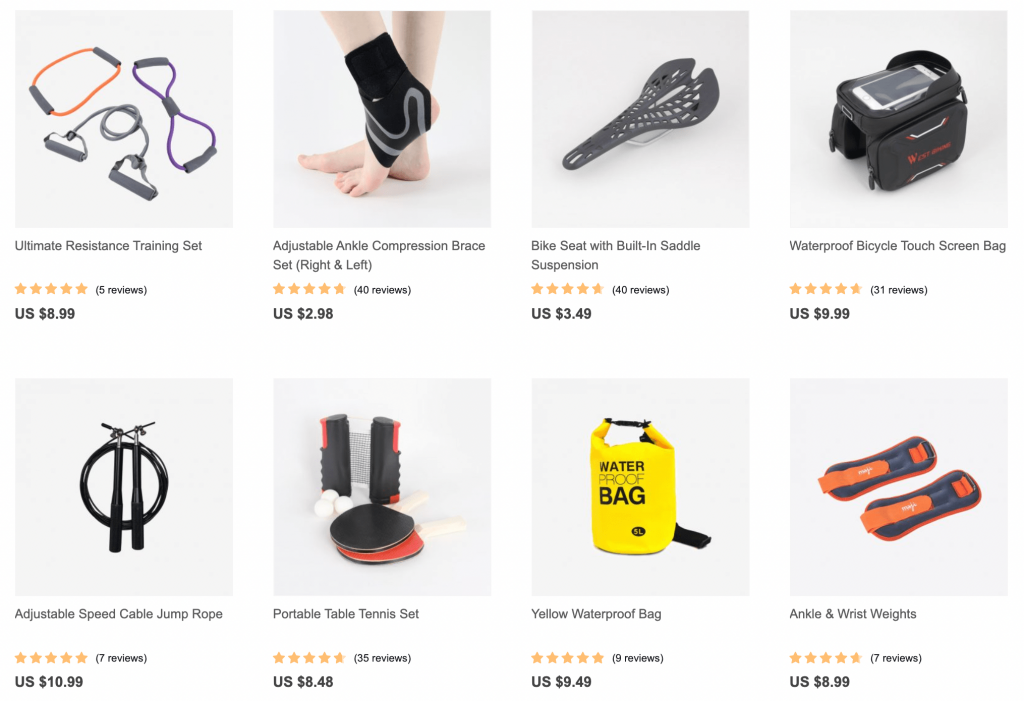 A successful business to start: Sellvia's Premium Products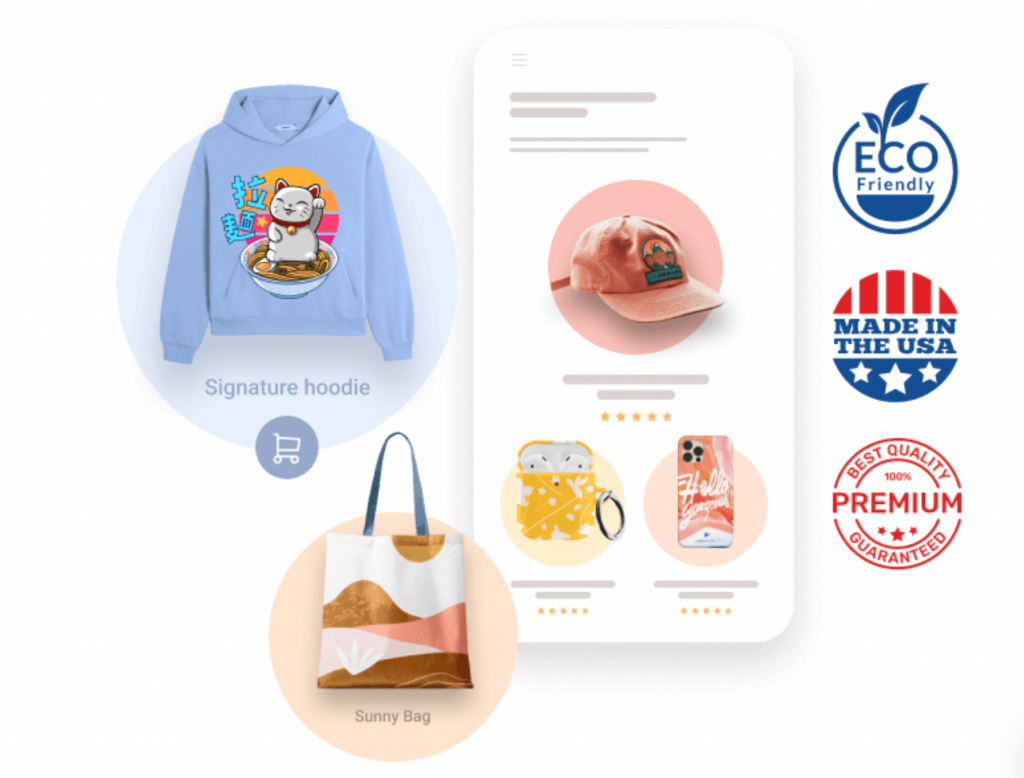 Before we wrap it up, we'd like to introduce you to one of the most profitable business ideas which is the perfect chance for anyone, from small business owners to seasoned professionals. 
If you're interested in launching an ecommerce business with a product assortment that will be tailored to your preferences and tastes, then Sellvia's Premium Products is the key to achieving your goals.
With our Premium Products service, you will be able to launch your own unique products under your own brand! 
Our task in this endeavor is to supply you with the best-designed products, along with providing a stellar customer experience for your potential customers. 
You can expect nothing short of rare spectacular printed products that consumers will fall in love with! 
What's your job in this? All you have to do is specify your preferences and tastes. The rest is on us. You won't have to face any extra issues! 
So, how exactly will it work? 
Like we said earlier, simply specify your preferences to our team of professionals, and they will happily handle everything else. They will find the most promising ideas with the most potential and make up a product offer your potential customers won't be able to refuse. Furthermore, our team will be responsible for handling all the technical aspects like the manufacturing and delivery of the products. 
Meanwhile, you'll simply need to sell these products wherever you want, however you want.
Your idea based on your interests and needs can be the exact thing that will provide you with the opportunity to enter the ecommerce market with a bang. 
And with Sellvia's Premium Products, we'll be able to turn your idea into something truly special and breathtaking. 
As a result, you'll be able to sell awesomely designed products and create an income for the years to come. 
Premium Products allows you to sell the coolest products in your niche market, which will provide you with a significant advantage of having barely any competition. 
Our team will assemble product ideas that consumers want, but can't find yet. And you can be sure that you will sell products of the highest quality. All of them will come with a top-quality printed design created with the use of modern printing technology.
Your business is in good hands! All the products will be manufactured, printed, and shipped by us upon your request and under your own brand.
Our experts will introduce your brand to millions of potential customers. 
On your end, you can choose whatever platform you think will bring you the best results. From Amazon to your online store, or even through your own social media channels. You'll be your own boss. 
Thus, here's a quick roundup of the whole process: 
You specify your interests and passions
Our team finds what exactly people look for but nobody's selling yet, according to your specific needs
Our designers create fantastic prints for you and your customers to enjoy
You get orders and delegate all the technicalities to us
Generally, it can take quite some time, and even some significant startup costs to create such a business. However, with Sellvia's Premium Products, you have a unique opportunity to start with all the difficult parts delegated to our team of experts.
Top 10 most successful businesses to start: Conclusion
Hopefully, this list of small, yet profitable business ideas has helped you understand what route to take in your ecommerce business journey. 
The road to success is a long and daunting one. But by launching your online business with Sellvia, you skip through all the tough parts and get straight to the fun stuff. This is the chance of a lifetime to start your own business with minimal investments and no special skills.
Best of all? You can try it absolutely for free! You can get a free 14-day subscription and cancel it anytime you want. See it and experience for yourself what it's like to be an ecommerce entrepreneur. Change your life for the better and become financially independent with Sellvia!
No matter what business route you choose to follow, one thing is for sure, in the ecommerce world, anyone can find a path to success that suits them perfectly. So, stop waiting around while others are already accomplishing their goals and reaching success. Join Sellvia today to build a better tomorrow! 
The post Top 10 Most Successful Businesses To Start In 2022 appeared first on Sellvia.